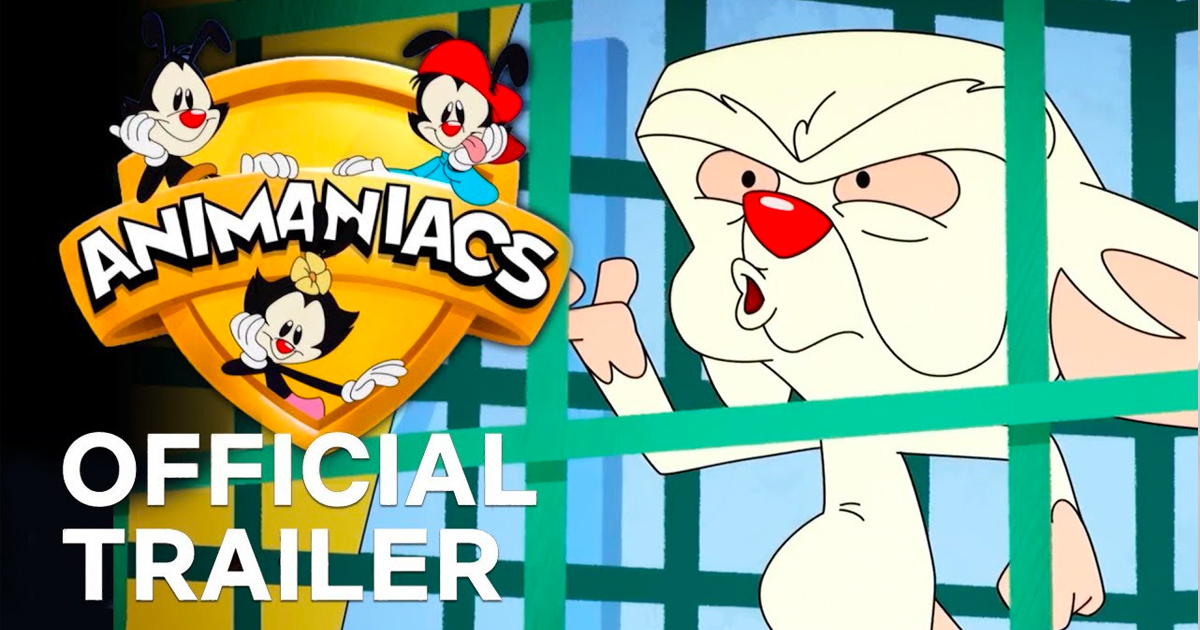 The Warner brothers and their sister Dot are back after over two decades off the air. We have our first trailer for Hulu's revival of the 90s classic Warner Bros. series Animaniacs and it does not disappoint. The original  Animaniacs was critical success, gaining fans in both children and adults and winning eight Daytime Emmy Awards and one Peabody Award. It ended its five-season run with the direct to DVD feature film Wakko's Wish.
The revival will feature Yakko, Wakko, and Dot, as well as Pinky and the Brain. Returning voice talents include Rob Paulsen (as Yakko, Pinky and Dr. Scratchansniff), Jess Harnell (as Wakko), Tress MacNeille (as Dot), and Maurice LaMarche (as the Brain and also Squit) will be reprising their voice roles. Steven Spielberg is also returning to produce the series, which he has always had a certain passion for.
Unfortunately, it does not appear that we will be getting any of the other regular features from the the show, such as Goodfeathers, Rita and Runt, Slappy and Skippy Squirrel, Buttons and Mindy, Chicken Boo, Flavio and Marita, Mr. Cory Skullhead, the Mime or Katie Ka-Boom. Hopefully we'll see them in future seasons.
Animaniacs premiers on Nov. 20 on Hulu.