Screen Radar began its life as Film Dumpster, a website dedicated to offering the latest movie news, film reviews, and celebrity interviews. In an effort to broaden the scope of entertainment coverage to include television and streaming services, the website was rebranded as Screen Radar. The Screen Radar staff consists primarily of industry professionals who are formally educated in film analysis and production and have extensive experience in the entertainment business. 
STAFF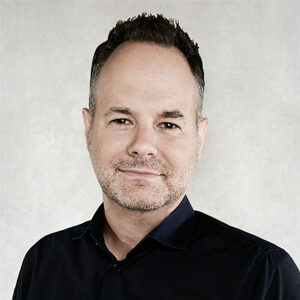 Jeff Heller
Editor/Critic/Writer/On-Camera Personality/Co-Founder
Jeff moved from the film & television locations field to publicity & entertainment journalism, creating the first incarnation of Screen Radar, Film Dumpster. In constant fear of being found as a fraud, Jeff finds himself leaping from interview to film review, hoping each time that his next leap will be the leap home. In addition to his work with Screen Radar, he is also a contributor and interviewer for Screen Rant, MovieWeb and AwardsRadar, and has an unhealthy obsession with the Back to the Future franchise.
Nick Berg
Podcast Co-Host/Critic/Writer/On-Camera Personality/Co-Founder
After spending several years out East pushing the creative bent of Screen Radar's previous incarnation, Film Dumpster, Nick had a spiritual epiphany and clothed only in tighty whities and a button down he boarded a Winnebago and headed out to the deserts of So Cal to seek his fortune. After a career as an Assistant Director, Nick went on to work as an arbitrator with the Writers Guild of America and is currently Manager of Screen Credits for Paramount Pictures. He remains broke and heads up the Film Dorks Podcast.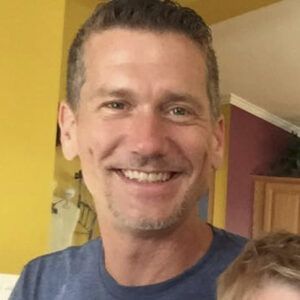 Kevin Edward
Critic/Writer/On Camera Personality/Camera Operator & Editor/Co-Founder
Kevin Edward has done everything imaginable in failing at a career in the entertainment industry. After making the unwise decision to move to Florida in pursuit of his creative passions, a state well known for sucking the life and very soul out of its residents, Kevin returned to Buffalo on his hands and knees and found his redemption in Screen Radar. What Kevin lacks in film and entertainment knowledge (despite a Masters Degree in the field), he makes up for in possessing our much needed production equipment.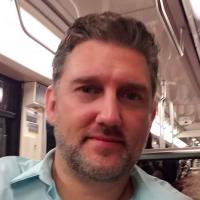 Steven Prusakowski
Critic/Writer
Steven Prusakowski has been a cinephile as far back as he can remember, literally. At the age of ten, while other kids his age were sleeping he was up into the late hours of the night watching the Oscars. Since then, his passion for film, television, and awards has only grown. For over a decade he has analyzed, discuss, and written about film online and has contributed numerous celeb and red carpet interviews for Awards Circuit, and our recently launched sister site, Awards Radar. He is a graduate of RIT film program. He goes on Twitter by @FilmSnork – we don't know why, but he seems to be sticking to it. What we do know is he loves to write about film.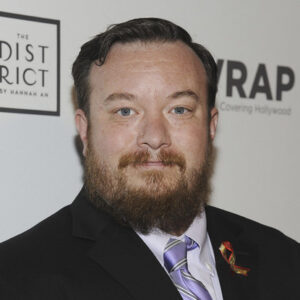 Tom Curley
Podcast Co-Host/Critic/Writer
Tom Curley is an Academy Award, BAFTA, AMPS Award and Satellite Award award-winning sound mixer and all-around film/media/pop culture nut whose fanatical need to overachieve in his field has brought Screen Radar some much-needed credibility (though his modesty prevents him from admitting this).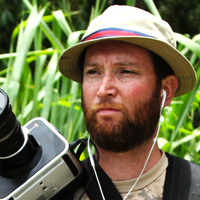 Lucas Longacre
Podcast Co-Host/Writer
Lucas has worked professionally in almost every position in the film industry and in almost every format. Buy him a beer and he will chew your ear off for hours with his weird adventures. He is the co-founder of 3D video production house, Zero Point Reality, as well the co-founder of Mebot AI Corp. He has been obsessed with sci-fi and fantasy since the age of 7 when his brothers let him borrow Elric of Melnibone. He always chooses ranger, rogue or thief as his D&D class. Some of the best advice he ever got was when Lou Correa, the Vietnam veteran drunk who was the head Sensei of Shotokan Karate at the Samurai Dojo in Rocky Point, Long Island handed Lucas his black belt at age 13, "this doesn't cover your ass." Lou may have fled the state wanted by the police, but his words of wisdom ring true to this day; awards are meaningless. You got to earn it every day.
CONTRIBUTORS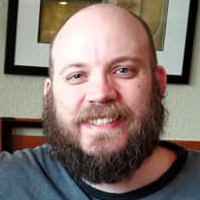 Nathan Berg
Writer
Wielding wildly outdated terminology like "indubitably" and "YOLO," Nathan smugly refers to himself as a writer, despite having written precisely dick in almost a year. His spirit generally lurks in the dank, musty shadows of the website (his corporeal form has long since vanished into the rancid, gaping rectum of the Midwest known as South Dakota) and enjoys writing sporadic film and game reviews, inflating his ego with opinion pieces, long walks on the beach, and eating spoiled food.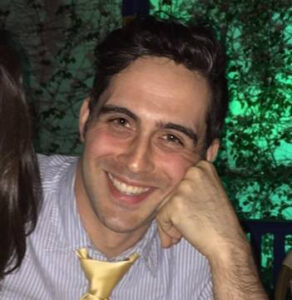 Phil Bowman
Critic/Writer
Phil Bowman but teeters on the brink of validation, citing his noted 'fixation on useless cultural knowledge' as 'justification for being a shiftless layabout.' Such being the basis for his contributorship to the Screen Radar writing staff, he has truly found his place amongst like-minded individuals.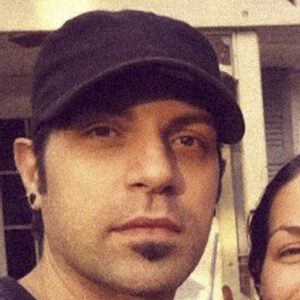 Mike Gutowski
Former Podcast Co-Host/Critic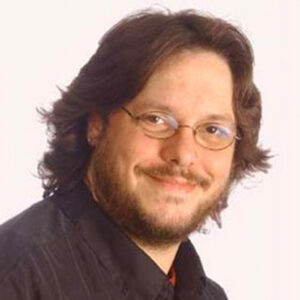 Gerry Kissell (The Couch Potato Critic)
Critic/Writer
Gerry has been writing his The Couch Potato Critic reviews since 1995. Gerry has a career in both the publishing and film industries as an artist and writer. Gerry confesses to being an unrepentant smartass since childhood, though his closest friends tend to describe him more as a hilariously kind bastard.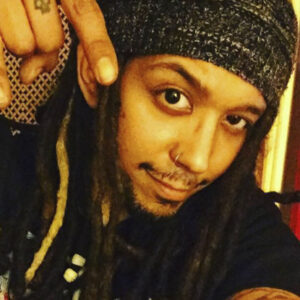 Tony Lorenzo
Critic/Writer
Tony was the guitar player for the metal band Sons of Azrael and co-founder of the geek-themed website and podcast The Loud Table. Sadly, Tony passed away in March of 2017 due to complications from a gunshot wound he received in 2011, which left him paralyzed from the chest down. Tony's love and deep knowledge of film had an incredible impact on Screen Radar's previous incarnation, Film Dumpster, and he will always be missed.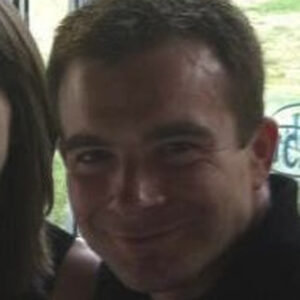 Chris Watroba
Critic/Writer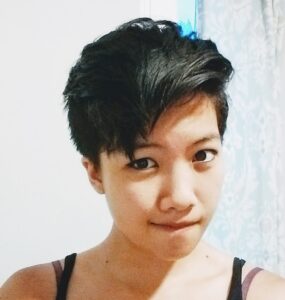 Emilia Yu
Writer
Emilia likes stories, plain and simple. She consumes movies, TV, music, even books from time to time though she's careful with those because she knows they're an endangered species. She also plays guitar, so you know she's really cool. In her free time, she spends a lot of time thinking about things no one asked her to think about and is pretty stoked that she now has a place to put those thoughts. Emilia has experience writing reviews and when she's not being quarantined, covering events like concerts and red carpets. She loves free stuff and creative collaborations. Please contact her if you have either of those things.