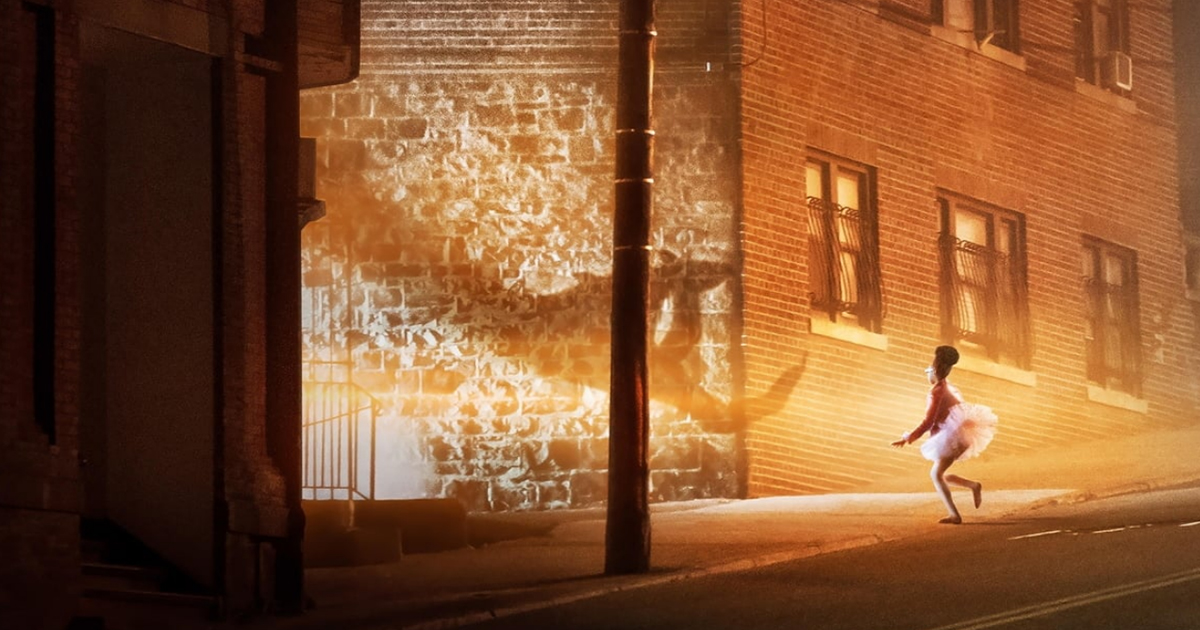 To kick off Scream Radar's Halloween week we are showcasing Hulu's haunting new American anthology horror series, Monsterland. Based on the short story collection "North American Lake Monsters: Stories" by Nathan Ballingrud, the series takes us to cities across the United States to find the monsters that lie within humanity.
Series creator, Mary Laws, delivers eight different stories about people dealing with regret, guilt, envy, despair while incorporating some actual monsters along the way. We sat down (virtually, of course) with Mary Wells and episode 5 star Taylor Schilling (Orange is the New Black) as part of this year's New York Comic Con (NYCC) to discuss the series, whose work has inspired her, and her favorite horror films.
Here are some highlights from the roundtable interview. Also, check our episode by episode breakdown of the Monsterland and the complete NYCC panel below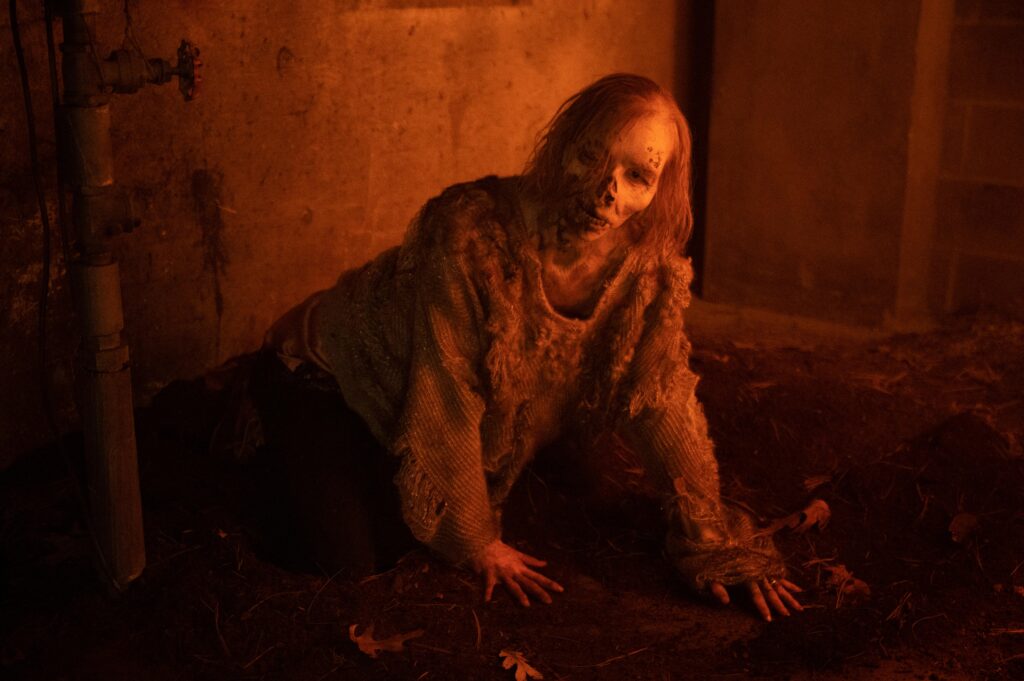 INTERVIEW WITH 'MONSTERLAND' CREATOR, MARY WELLS  AND EPISODE 5 STAR, TAYLOR SCHILLING
Steven Prusakowski of Screen Radar:
Mary, you have such a great handle on the human aspects but also the horror elements. Are there writers or directors in horror who have inspired you while creating the series?
Mary Wells: I hate my own answer. Goodness. I love Roman Polanski. And I think that his horror, particularly Rosemary's Baby, is the one that I have always felt hugely, hugely inspired by. No matter what I do, like every project I've ever worked on since, I think of it when I'm writing at some point.
It's an absolutely incredible portrayal of mental illness, but just sort of the internal experience. And, there are a million ways to break down that movie, but the internal experience of a person reflected outwardly kind of what Taylor was saying.
Earlier, and it's all done in a very, very compact pressure cooker. The imagery and the symbolism is so strong in that film. I think about it all the time, non-stop. I wish he didn't do so many terrible things, but I think that as an artist, I go back to that film over and over and over again.
Taylor Schilling:  Well, you know, actually Rosemary's Baby was a movie that I saw when I was like 11. The same time I saw Annie Hall, like within two days of each other. It just completely captured me. It formed what I thought of for my idea of New York City. Very, very heavily
But yeah, I'm not a huge horror person. So I, this was, I kind of came at this from the point of view of the relationship. And, as an actor, I was sort of coming at it from my little corner of the sandbox.
Interviewer: You mentioned that this kind of had like a pressure cooker feel to it. What is it about trying to capture that claustrophobia within the canvas and form that you found intriguing?
Mary Wells: Moments of true horror can last a very, very small amount of time but feels infinite. But really, it's all kind of happening here and in the body. And I think that's why horror does so well in that kind of pressure cooker environment. So many wonderful movies in the genre are in a room, in a basement, in the house.
Perhaps another answer is that the anthology series is incredibly hard to produce. And so it really made sense for us on the production level to have most of our episodes, kind of in one space. I think that the genre lends itself to that as well to that sort of pressure cooker environment.
Interviewer: What would you say is a common thread in the stories? Why do people do some of the more monstrous things that they do?
Mary Wells: I think that we live in a very polarized country right now. There's not a lot of room for nuance within a person. You're sort of judged for the worst bad thing you've ever done and I think that's dangerous. I wanted to tell stories that asked the why that explored the background, the makeup of a person, the trauma that someone had been through their past experiences, and sort of unfolded why people make the kinds of desperate.
Awful choices that they do. I think trauma is certainly a theme that carries through all the episodes. I think it is what makes us the monster inside of us.
Taylor Schilling: I think what is so exciting to play in these scenarios is the heightened reality of a crisis is deeply claustrophobic it's something that we can also relate to, that heightened experience of being alive is fun to play in. And like Mary was saying, I think really well suited to a horror genre. I mean, we've all felt like our lives are horror movies at certain points.
Interviewer: What made you look at the source material and say, yeah, this is perfect for an anthology series?
Mary Wells: The source material itself sort of feels like an anthology series. Nathan's book is, first of all, it's truly beautiful the depth of character and in his book is astonishing. As a writer, you get sent a lot of IP all the time and I took one look at the first story in this book, which is our pilot episode and I thought, 'Oh my God, I have, I have to do this, I, I've never read anything like this.'
It was such an incredible portrait of a really complicated young single mother that I felt like, 'oh, I had never seen that person on screen before.' And that's sort of when I always know I have to do it is to put things in people on screen that don't usually get that spotlight.
But the book itself every, you know, it's a collection of short stories. And, so every story kind of felt like it was its own tiny little moment in time, about a human sort of wrestling with… wrestling inside of a pothole they had fallen into in their life. I felt like that was just an amazing stage to be able to play on and tell stories about a lot of different broken people and why they do the monstrous things that they do. A real exploration of humanity.
Screen Radar's 'Monsterland' Chills Meter
'Monsterland' is ready to binge, streaming exclusively on Hulu.
​