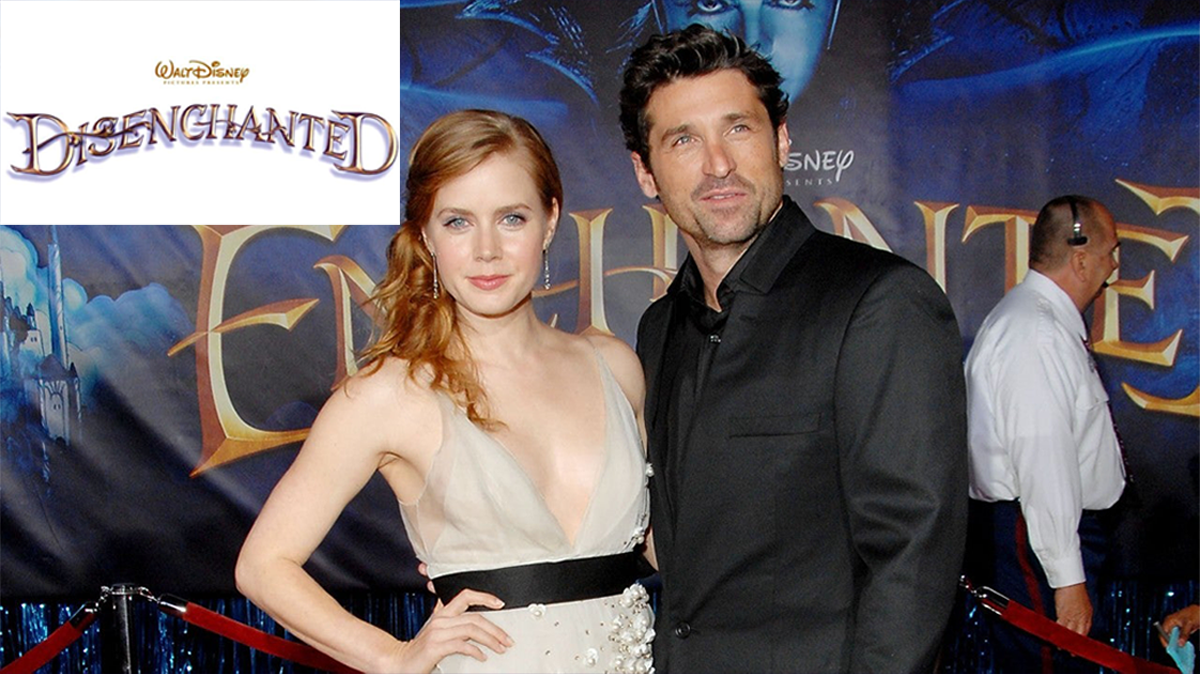 On Thursday, Patrick Dempsey revealed in an interview with Good Morning America that he will be returning alongside Amy Adams to the long-awaited Enchanted sequel, Disenchanted.
"I just got this script for the second movie, and then I'm starting to go through and get notes together," Dempsey told GMA. He also spoke highly of co-starring with Adams once more in recalling how "amazing" she was in the first film. 
Enchanted was released in 2007 and tells the story of a young maiden Giselle (Amy Adams) who is displaced from her cartoon fairyland Andalasia and finds herself stuck in live-action, New York City, and falling in love with a lawyer (Patrick Dempsey) instead of her betrothed prince. 
Dempsey played Robert Philip in the original film which included not only Amy Adams as Giselle, but James Marsden as Prince Edward, Idina Menzel as Nancy Tremaine, Timothy Spall as Nathaniel, Susan Sarandon as Queen Narissa, and narrated by Julie Andrews. Enchanted was also nominated for three Academy Awards. 
Disenchanted was revealed as part of Disney's Investors Day last month and will stream exclusively on Disney+. No premiere date has been set but Dempsey said there is talk of beginning shooting sometime in the spring.