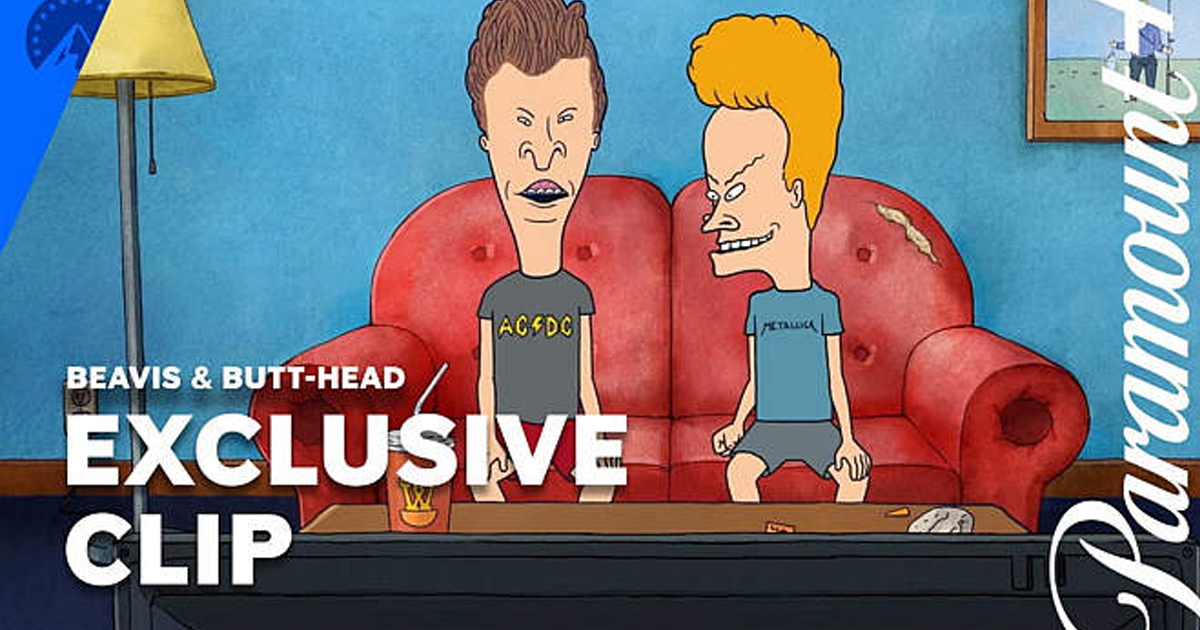 Paramount released a trailer for the upcoming Beavis and Butthead reboot for Paramount+. While the duo will be poking fun at music videos again, this time around they'll be taking shots at social media posts as well.
Judge discussed some of the issues that come up when securing the rights for these new types of video formats. "It's actually really difficult and a lot of these people are these TikTok celebrities and YouTube stars and they're like 'Oh, I make a million dollars a month I don't need to be on Beavis and Butt-Head'," Judge said. "So it's mostly people who just want to be on the show."
The show comes on the heals of the recent Beavis and Butthead Do the Universe film. The pair made a brief return previously when the show was revived in 2011. Beavis and Butthead is set to premiere on Paramount+ on Aug. 4.