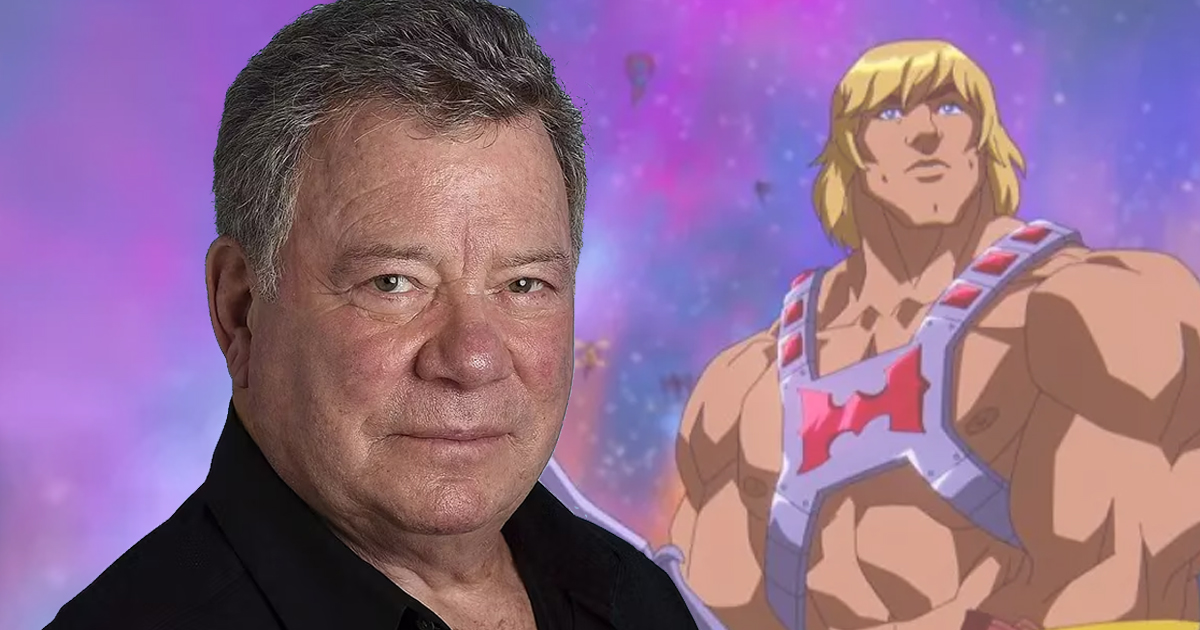 At the Masters of the Universe 40th Anniversary Panel at San Diego Comic Con, Kevin Smith announced that icon William Shatner will be joining the cast of the upcoming second season of Netflix's Masters of the Universe: Revolution. 
Smith surprised fans as he introduced Shatner to the stage and, with a clear sense of joy, said:
"We got lucky this season. We got an icon, another icon, to join us on Masters of the Universe and take the trip with us to Eternia. As we all know, Masters takes place on Eternia, a planet at the center of the universe far off in space. We actually got a guy who went to space."
Shatner will presumably be joining fwlow sci-fi icon Mark Hamill, as well as Chris Wood, Lena Headey.