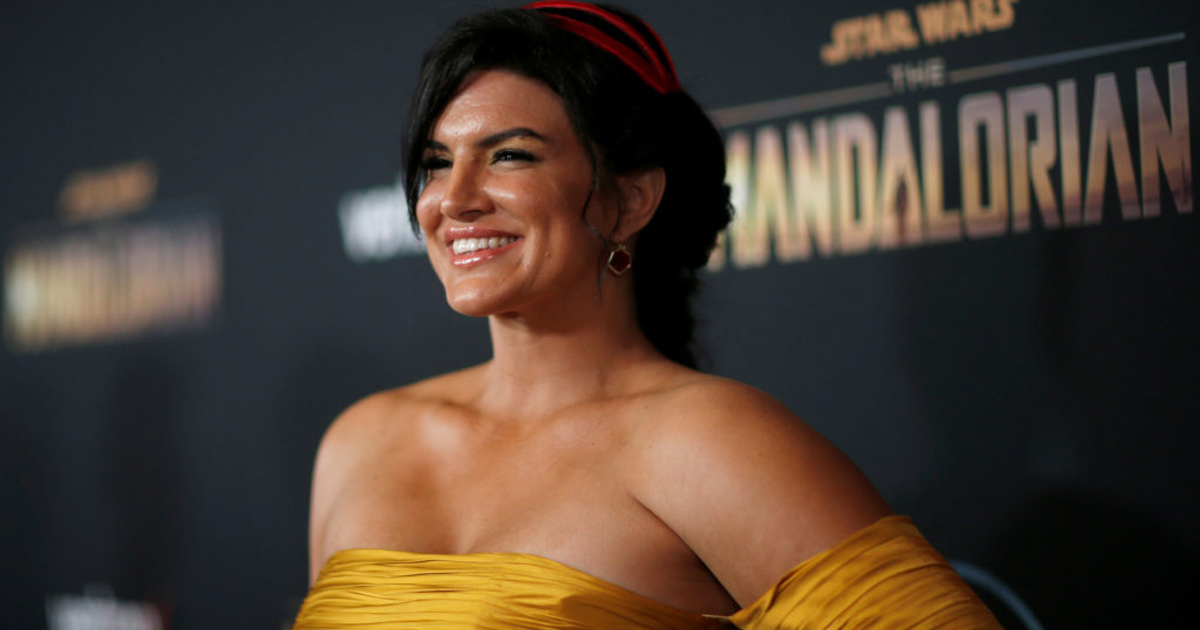 Less than two days after LucasFilm fired Gina Carano, the actor announced that she will develop, produce, and star in her own film with Ben Shapiro's The Daily Wire. 
The former Mandalorian star took to her Instagram this afternoon thanking Ben Shapiro and The Daily Wire "for helping make one of my dreams – to develop and produce my own film – come true," wrote Carano. "They can't cancel us if we don't let them," followed by a red heart emoji and "Stick together. I stand with you." 
View this post on Instagram
The announcement comes less than 48 hours after LucasFilm fired Carano for a culturally insensitive post on Instagram comparing being a Republican today to being Jewish during the Holocaust. The post sparked a trending Twitter hashtag #FireGinaCarano that her former employer ultimately fulfilled.
In today's Instagram post, Carano stated that she is "sending out a direct message of hope to everyone living in fear of cancellation by the totalitarian mob. I have only just begun using my voice which is now freer than ever before, and I hope it inspires others to do the same." She also wrote on her Instagram story "This is just the beginning…welcome to the rebellion," with a link to The Daily Wire article announcing her latest partnership.
Ben Shapiro, Daily Wire co-founder said "We could not be more excited to be working with Gina Carano, an incredible talent dumped by Disney and Lucasfilm for offending the authoritarian Hollywood Left. This is what Daily Wire exists to do: provide an alternative not just for consumers, but for creators who refuse to bow to the mob."
The Daily Wire is an American conservative news and opinion website that has more recently broken into the film and television game. It was only last month that Shapiro announced the website was beginning a studio for TV and movies that would not promote "leftist causes."
Carano previously starred as Cara Dune, a former shock trooper, in the first two seasons of Disney+'s The Mandalorian. There is no word as to whether her character will be recast or written out of the show. 
Source: The Daily Wire