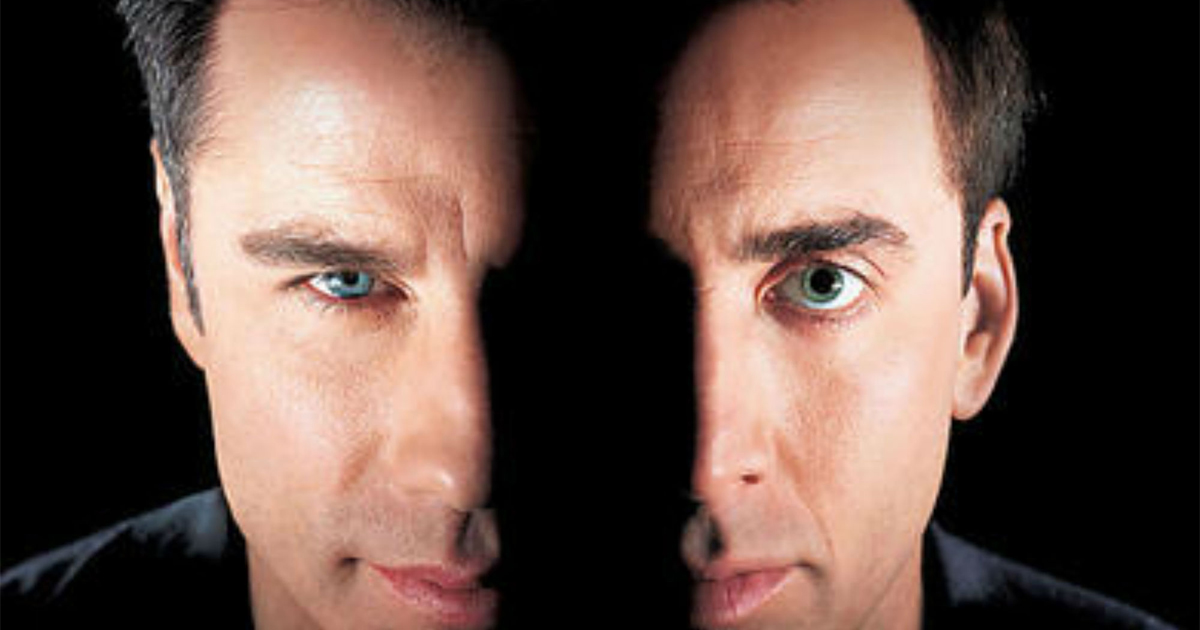 Filmmaker Adam Wingard (Godzilla VS Kong) confirmed that the 1997 action, sci-fi film Face/Off is not getting rebooted but instead receiving sequel treatment.
Already pegged as the writer and director for the latest Face/Off film, Wingard said the movie will be a direct sequel to the original thriller starring John Travolta and Nicholas Cage.
Regarded as a modern-day cult film, the original Face/Off follows FBI Agent Sean Archer (Travolta) whose face is swapped with Castor Troy (Cage), a recently apprehended terrorist. Archer assumes Troy's identity to infiltrate a criminal facility and gather information on a bomb's location. However, the plan quickly unravels when Troy wakes up and seeks revenge from Archer.
It is unclear as to whether or not Travolta and Cage will reprise their roles but a Face/Off sequel without the original stars seems unlikely. If Wingard insists on a true "direct sequel" then fans should expect to see the duo face-off once again on screen.
Wingard will co-write the sequel with Simon Barrett (Temple). 
Source: MovieWeb