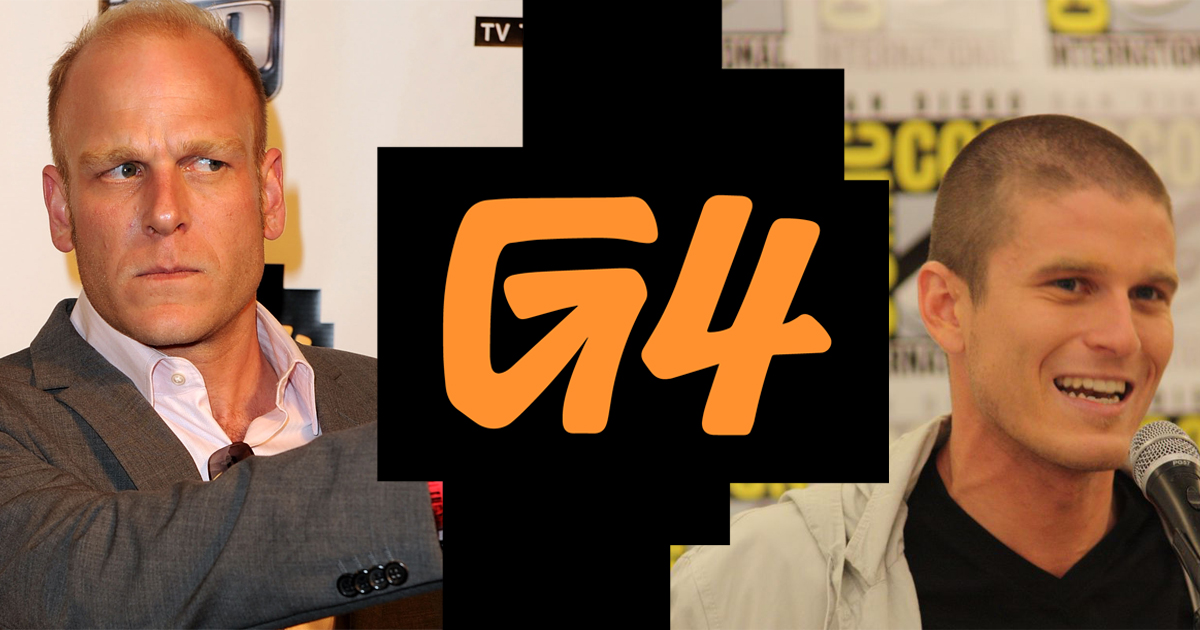 G4 confirmed that both Adam Sessler and Kevin Pereira will be returning to host revivals of X-Play and Attack of the Show!
At the end of January, G4 posted a teaser video on Twitter announcing the return of the two shows but this is the first official confirmation of Sessler and Pereira rejoining the network.
— G4TV (@G4TV) January 28, 2021
According to IGN, Sessler has been extremely influential in the relaunching of G4 after a revival of the brand was announced in July of 2020. The former X-Play host not only did a review for Cyberpunk 2077 but helped bring back Crazy Adam to launch #G4Needs Talent and other activities around the holidays. 
Besides Sessler and Pereira, Ovilee May and Froskurinn will also be joining G4 to help discuss esports. The new pair recently made their debut with The Bleep Esports Show for the B4G4 beta campaign. Olivia Munn has also been in talks to potentially make her return to G4.
G4 was an American pay television network whose primary focus was on video games and gaming culture that ceased all operations by the end of 2014. Two of the network's shows included X-Play (1998-2013), known for its video game reviews and various hosts including Adam Sessler, and Attack of the Show! (2015-2013) a live broadcast that discussed news headlines, tech, movies, pop culture, etc., and featured Kevin Pereira as one of the hosts. 
Former G4 hosts, including Sessler, Pereira and Munn, for a Thanksgiving reunion this past November.
G4's relaunch is expected to premiere this summer. 
Source: IGN