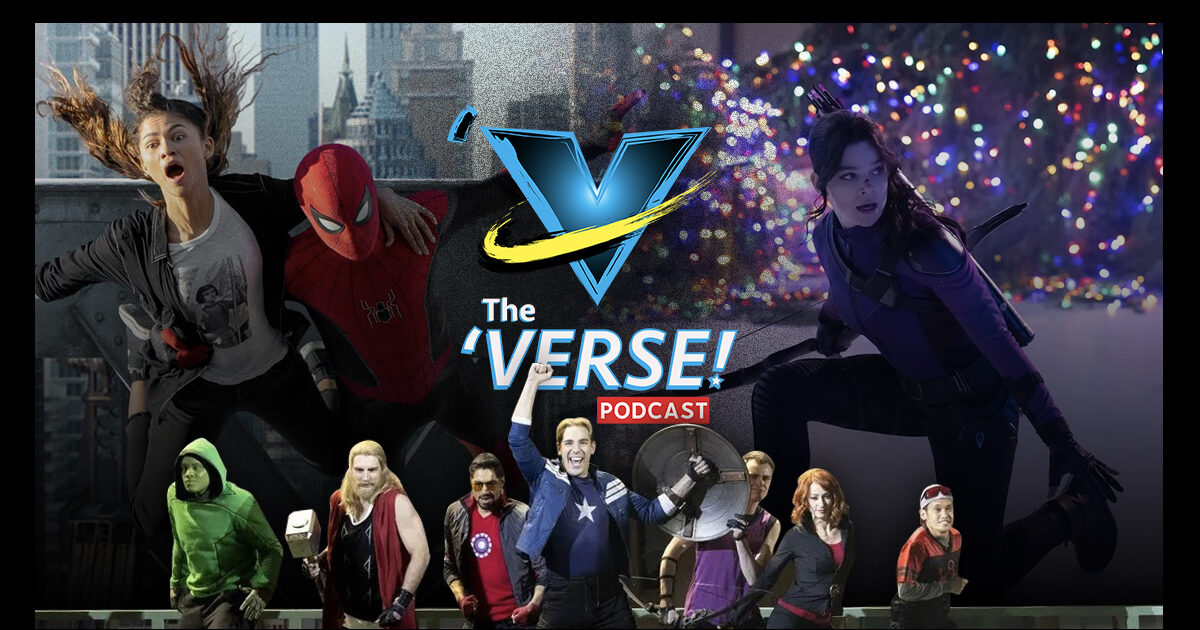 The Squad unwraps the most hotly anticipated Spider-man film in years PLUS episodes 5 and 6 of Hawkeye. This episode is spoilers galore, hilarious banter, and more! Did our theories come true?
How many Easter eggs did we find? Most importantly, how many spider legs out of 8 did we rate Spider-man: No Way Home??
Tune in to find out and if you disagree or have more to add to the conversation, tell us on Twitter @TheVerseCast where we post news, announcements about the pod, and collect listener questions.
Subscribe to The 'Verse! at these wonderful podcast locations and more:
See you next time in The 'Verse! Follow us on Twitter, too.