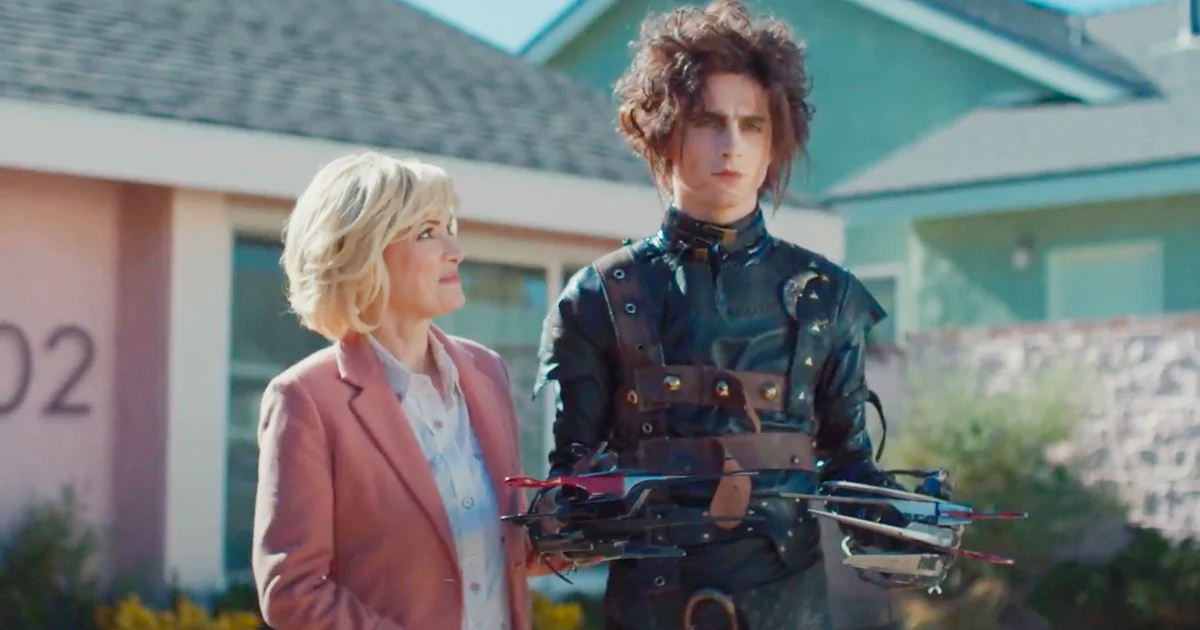 Timothée Chalamet stars as Edgar, the son of Edward Scissorhands, and Winona Ryder reprises her role as Kim Boggs. in this Super Bowl commercial for Cadillac's all-electric LYRIQ.
The original Edward Scissorhands came out in 1990 and helped put director Tim Burton's distinct style as a filmmaker on the map. It also helped launch Johnny Depp, who had found recent success on the small screen with 21 Jump Street as a  full-fledged film star. Burton and Depp would go on to make eight more films together.
Timothée Chalamet was last seen in 2019's Little Women (Ryder starred in a 1994 adaptation of the story) and will next be seen in Denis Villeneuve highly anticipated Dune adaptation.  Winona Ryder was most recently seen in HBO's The Plot Against America and will soon be seen in the fourth season of Stranger Things on Netflix.