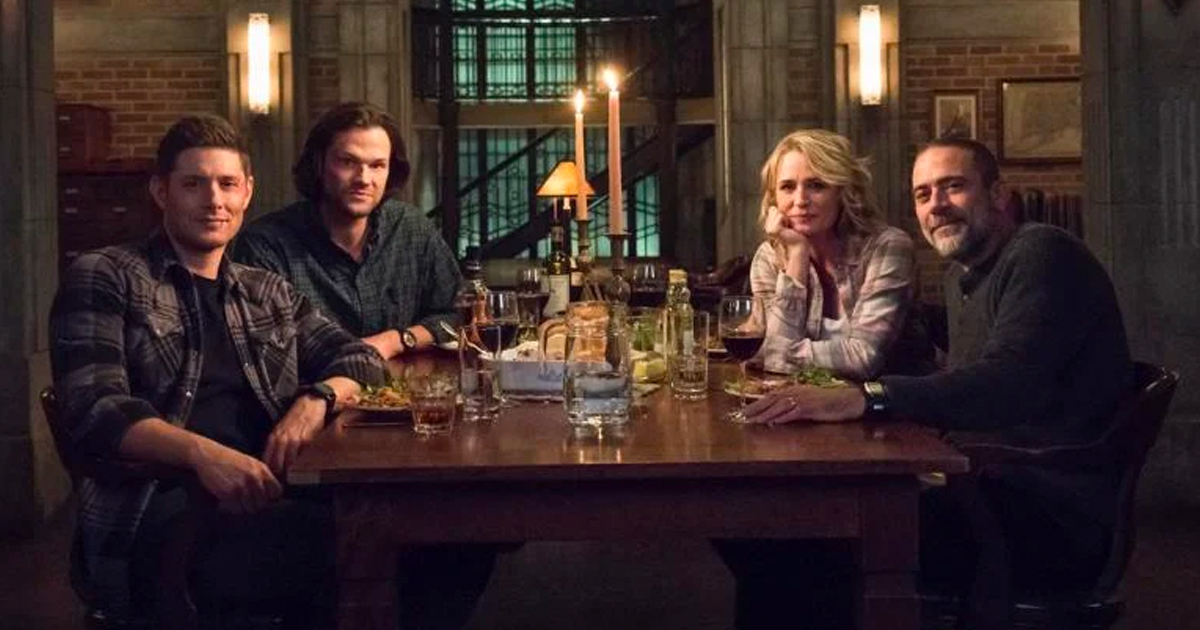 The CW is bringing back Supernatural in a prequel series focusing on John and Mary Winchester, the parents of the Sam and Dean. The show, titled The Winchesters, will be produced by Supernatural star Jensen Ackles, who will also narrate the show, and Ackles' wife Danneel Ackles, who was a frequent guest star on the series, through their company Chaos Machine Productions.
"After Supernatural wrapped its 15th season, we knew it wasn't over. Because like we say in the show, 'nothing ever really ends, does it?'" Jensen Ackles told Deadline. "When Danneel and I formed Chaos Machine Productions, we knew the first story we wanted to tell was the story of John and Mary Winchester, or rather the Supernatural origin story. I always felt like my character, Dean, would have wanted to know more about his parents' relationship and how it came to be. So I love the thought of having him take us on this journey."
There is no word on casting yet. Samantha Smith and Jeffrey Dean Morgan portrayed the adult versions of Mary and John, while  Matt Cohen and Amy Gumenick played the young adult versions of the characters.
Jason Ackles will next be seen portraying Soldier Boy on Season 3 of Amazon's hit series The Boys. His Supernatural co-star  Jared Padalecki is currently starring in and producing producer Walker for the CW, which means both stars will be back with the network.