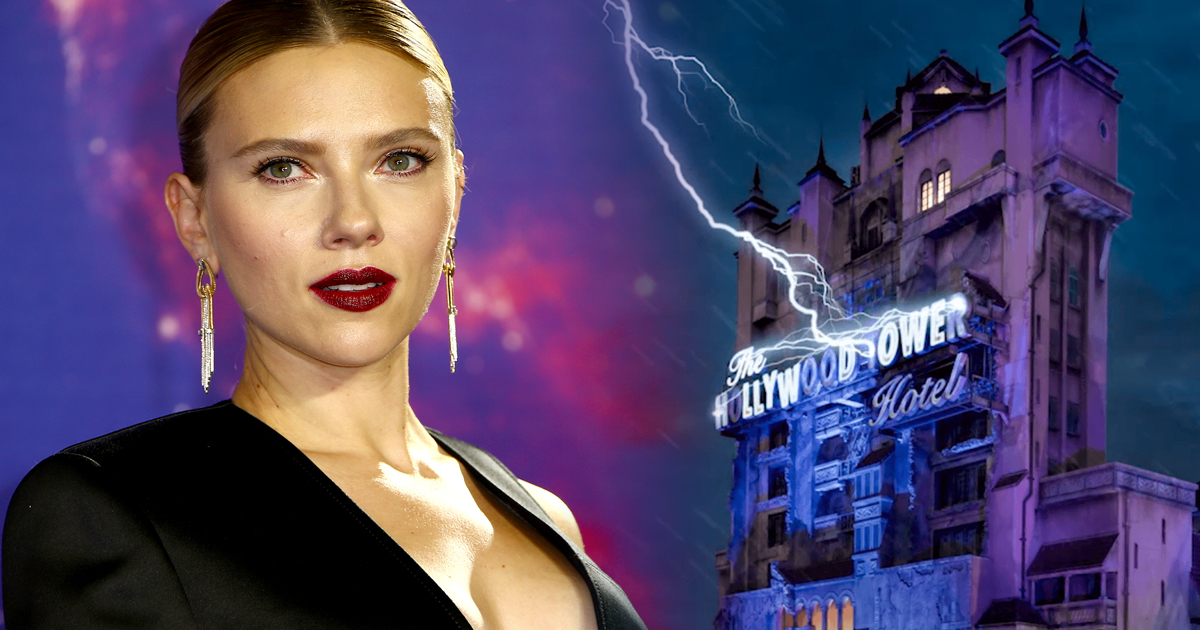 Oscar nominee Scarlett Johansson will be producing  a film based on the popular Disney theme park ride Tower of Terror. Toy Story 4 director Josh Cooley is writing the script for the project based on the classic Disney theme park ride. It is unclear whether Johansson  will act in the project as well. Johansson will be producing under her These Pictures banner with Jonathan Lia.
This obviously isn't Disney's first run at adapting a ride or attraction fort the big screen. Their Pirates of the Caribbean franchise has earned $4.5 billion combined and the long-delayed Jungle Cruise movie starring Dwayne Johnson and Emily Blunt will finally be released on July 30, 2021. Tomorrowland starring George Clooney, which was based on the land at the Disney Parks, was released in 2015 to mixed reviews and like warm box office, and The Country Bears, which was loosely based on the Disney World attraction, was released in a 2002. A television film adaptation of Tower of Terror , which  focused on a reporter investigating the case of a 1930s hotel where people mysteriously disappeared, aired on ABC in 1997 and starred Steve Guttenberg and Kirsten Dunst.
The current theming of Tower of Terror ride in Disney's Hollywood Studios is based on the classic television series Twilight Zone, which is owned by CBS. As CBS's streaming service Paramount+, which is a direct competitor of Disney+, currently airs the original and updated versions of The Twilight Zone, it's very possible this film will be the catalyst for a slight rethemng of the ride. Disneyland completely rethemed their version of the Tower of Terror to the Guardians of the Galaxy, which Disney owns.