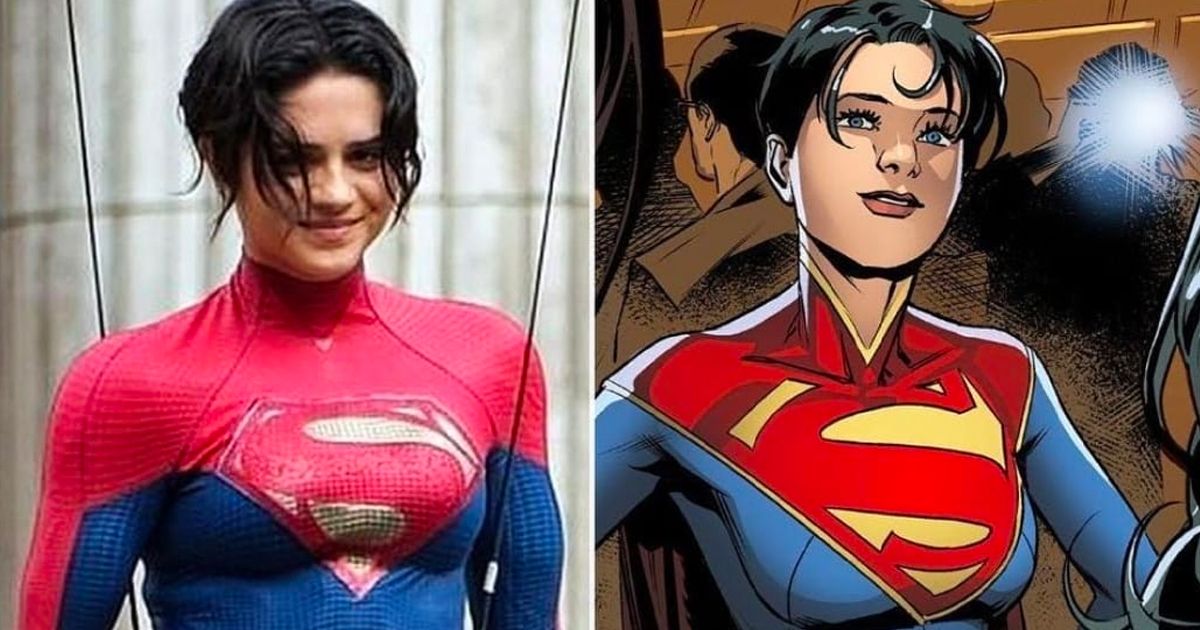 Pictures recently surfaced from the set of Warner Bros. upcoming The Flash solo film, including pictures of Supergirl herself, Sasha Calle, who was sporting a pretty comics-accurate costume. Also spotted were the Ezra Miller, reprising his role as the Scarlet Speedster from Justice League, and Michael Keaton as Bruce Wayne. The film will reportedly also feature Ben Affleck in his final role as Batman.
For those wondering where Supergirl's blonde lox are, this is not the Kare-El version of Supergirl that we've seen before, such as in the 1984 film Supergirl starring Helen Slater, on Smallville, portrayed by Laura Vandervoort or currently on CW's Supergirl starring Melissa Benoist. Rsathr, this is Lara Kent, the daughter of Superman and Lois Lane from the series Injustice: Gods Among Us: Year Three #7.  In that issue, Superman hasc a dream that [SPOILER] he was not manipulated by The Joker into killing Lois and their unborn baby, Lara In the dream, Lara grows up to follow in her father's footsteps. This obviously lends credence to the Flashpoint/ multiverse storyline that is expected to be th focus of the film.
As you can see, the Lara's costume and overall look matcheds the comic book version pretty accurately.
Director Andy Muschietti (IT, IT: Chapter 2) recently shared close-up pictures of the costumes for Batman, the Flash and Supergirl on his Instagram account.
View this post on Instagram
View this post on Instagram
View this post on Instagram
The Flash is expected to be released on November 4, 2022.