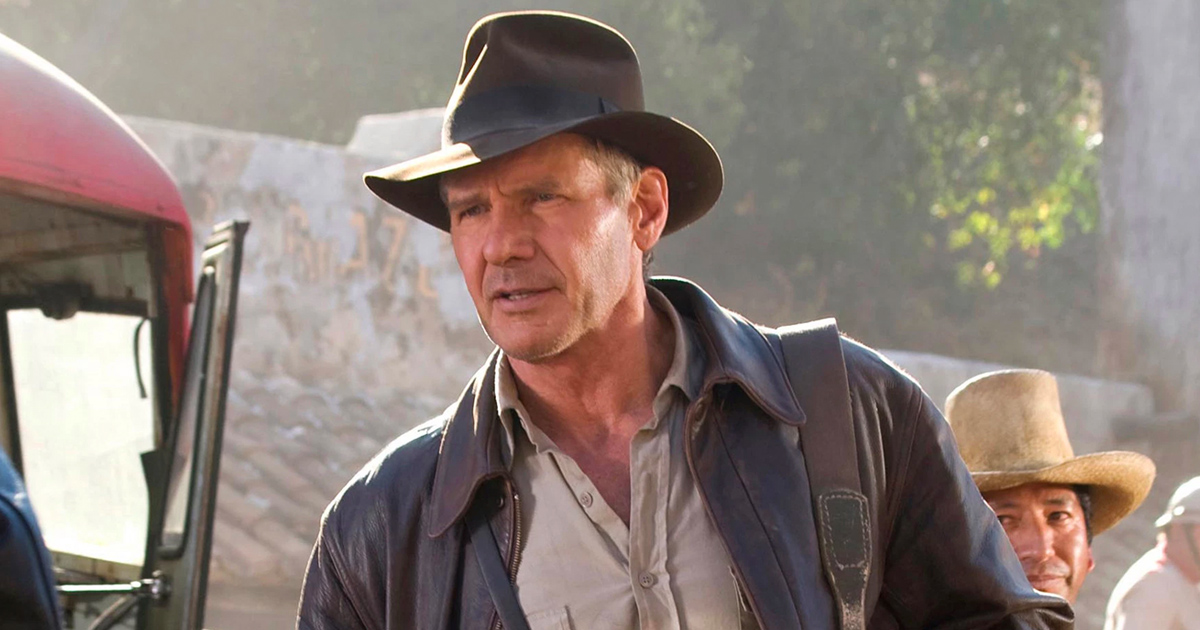 Indiana Jones 5 is looking at yet another delay as star Harrison Ford was injured on set. "In the course of rehearsing for a fight scene, Harrison Ford sustained an injury involving his shoulder," a Disney spokesperson said in a statement. "Production will continue while the appropriate course of treatment is evaluated, and the filming schedule will be reconfigured as needed in the coming weeks." Ford was previously injured on the set of Star Wars Episode VII: The Force Awakens when the hydraulic door of the Millenium Falcon closed on his leg.
Director James Mangold will continue to shoot around Ford, though that will likely be limiting. Production on the film began in the UK earlier this month (you can see set photos HERE). Ford will be joined by Phoebe Waller-Bridge, Mads Mikkelsen, and Boyd Holbrook, though there is no word as to who they will be portraying. There is also no word on if Karen Allen will return as Indy's long-time love interest and recent wife Marion Ravenwood (a recent interview with Forbes seems to indicate she will not be involved). Fans would also love to see the return of John Rhys Davies as Indy's old friend Sallah.
Though he's not directing, Steven Spielberg will stay on to produce, along with longtime collaborators Frank Marshall and Kathleen Kennedy, who currently oversees Lucasfilm.
Indiana Jones 5 is scheduled for a July 28, 2022 release.