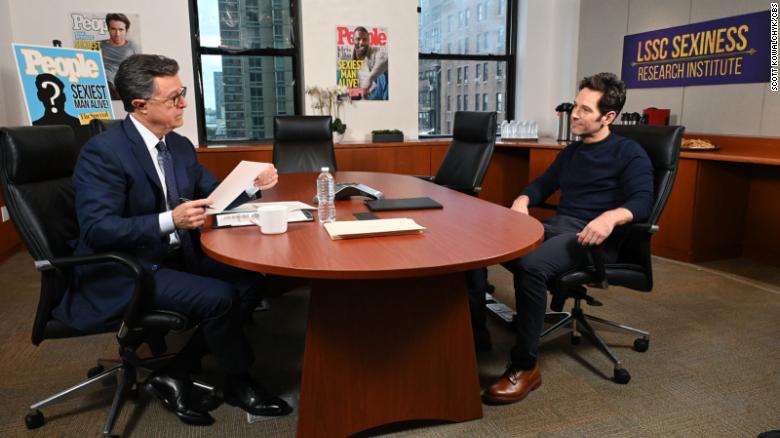 People Magazine has announced their annual Sexist Man Alive, and this year it went to the eternally youthful Paul Rudd. The announcement was made by Stephen Colbert on last night's episode of The Late Show, but not before Colbert put Rudd through a rigorous vetting process. The two-part video segment once again demonstrates just how funny Rudd is, and just how willing he is to do just about anything for a laugh.
The Ant-Man star is not the first Marvel actor to earn the title, following Jude Law, Ryan Reynolds, Michael B. Jordan, Hugh Jackman, Bradley Cooper, Chris Hemsworth and Idris Elba.
You can watch Paul Rudd go through Stephen Colbert's audition below.