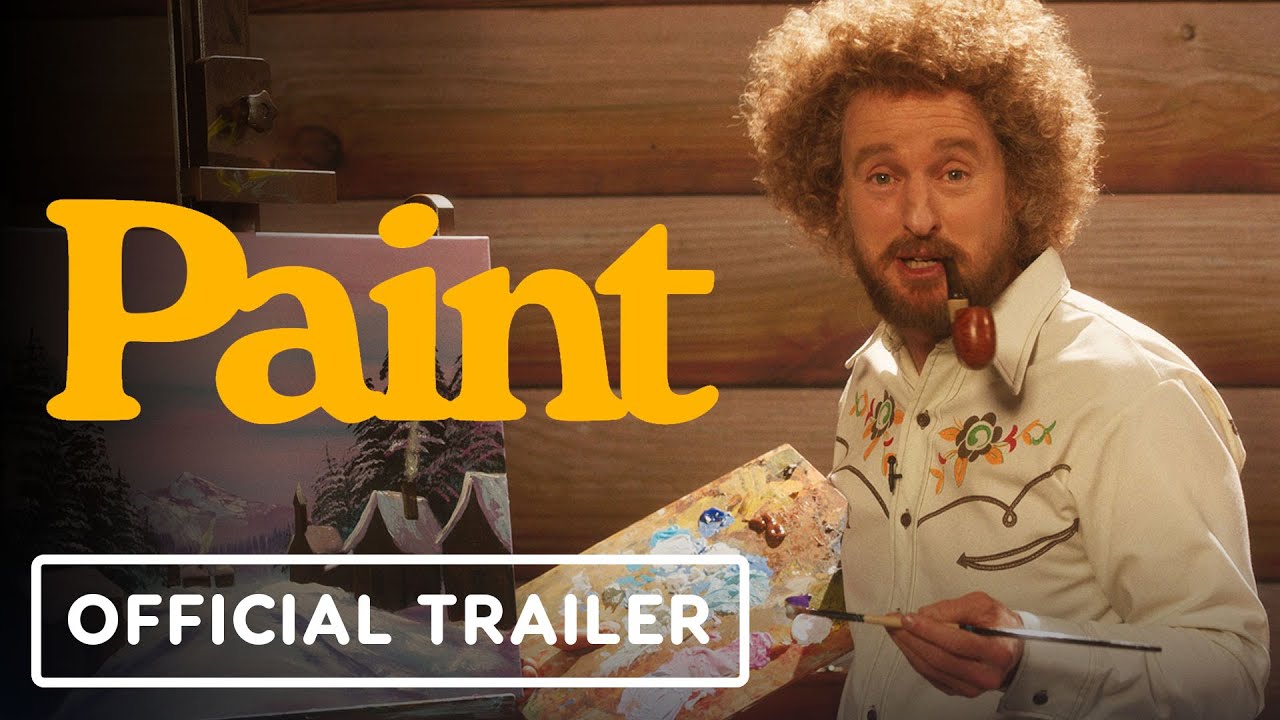 IFC Films has released the trailer for the upcoming film, Paint, starring Owen Wilson. Wilson plays Carl Nargle, a local treasure with a soothing whisper of a voice, hosts his own painting show on Vermont public television. His art has attracted the attention of many women over the years, especially those who work at the station. However, when a new painter gets hired to revitalize the channel, Carl's own fears regarding his talents as an artist are brought to the forefront.
Nagyl is evocative of acclaimed TV legend Bob Ross, who from 1983 to 1994 served as the host of PBS' instructional television program "The Joy of Painting." He died in 1995 at the age of 52.
Wilson has been busy lately. In addition to his role as Morpheus in Disney+'s hit series, Loki, he also returned to the role of Lightening McQueen for Disney's Cars on the Road series, as well as appearing in Paramount+'s  family action film Secret Headquarters and the Jennifer Lopez rom-com, Marry Me. Owen will also be starring along side Jamie Lee Curtis, Rosario Dawson,, Tiffany Haddish, Danny DeVito, Winona Ryder and Jared Leto in Disney's upcoming Haunted Mansion .
Paint opensApril 7, 2023.