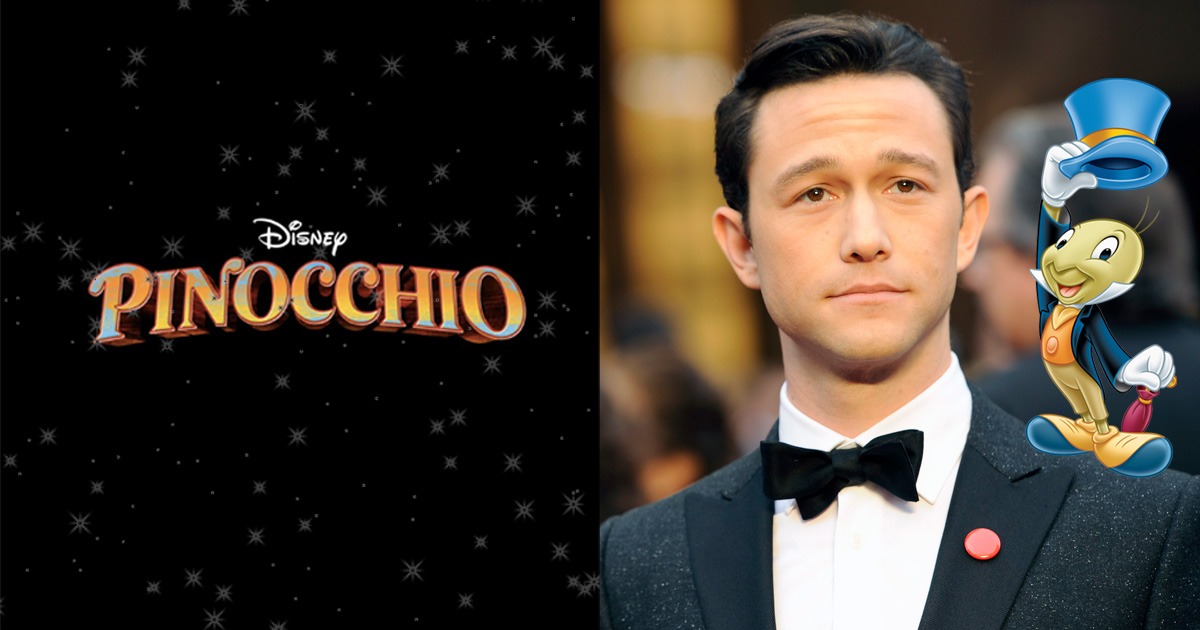 When you wish upon a star, your casting dreams come true. Disney's live-action Pinocchio adds both Joseph Gordon-Levitt and Cynthia Erivo to the already star-studded cast.
Gordon-Levitt (Trial of the Chicago 7) will voice Jiminy Cricket, aka Pinocchio's conscience, and the character who sings one of Disney's most infamous songs When You Wish Upon a Star. Although Gordon-Levitt is expected to sing in the film, it is unconfirmed as to whether or not he will take on the anthem of dreams. Levitt previously worked with director Robert Zemeckis on 2015's The Walk.
Besides the casting of Jiminy Cricket, Cynthia Erivo (Harriet) will portray the Blue Fairy, along with Tom Hanks as Geppetto, Luke Evans as The Coachman, and Benjamin Evan Ainsworth as the voice of Pinocchio. Comedian Keegan-Michael Key will also voice Honest John and Lorraine Bracco will be the voice of a new character, Sofia the Seagull. 
Pinocchio is the latest live-action remake of classic Disney animated films. The last live-action remake to premiere was Mulan which had a theatrical release via Disney+ and received mixed to critical reviews. Other live-action features have included The Lion King, Aladdin, Beauty and the Beast, Cinderella, and more. Cruella, a live-action telling of the animated 101 Dalmatians villain is the next film to release in May of 2021.
Production for Pinocchio will begin in the U.K. this month with plans to debut the film on Disney+. Zemeckis will write and direct along with Chris Weitz (Rogue One). 
No release date has been set for the upcoming feature.
Source: Variety