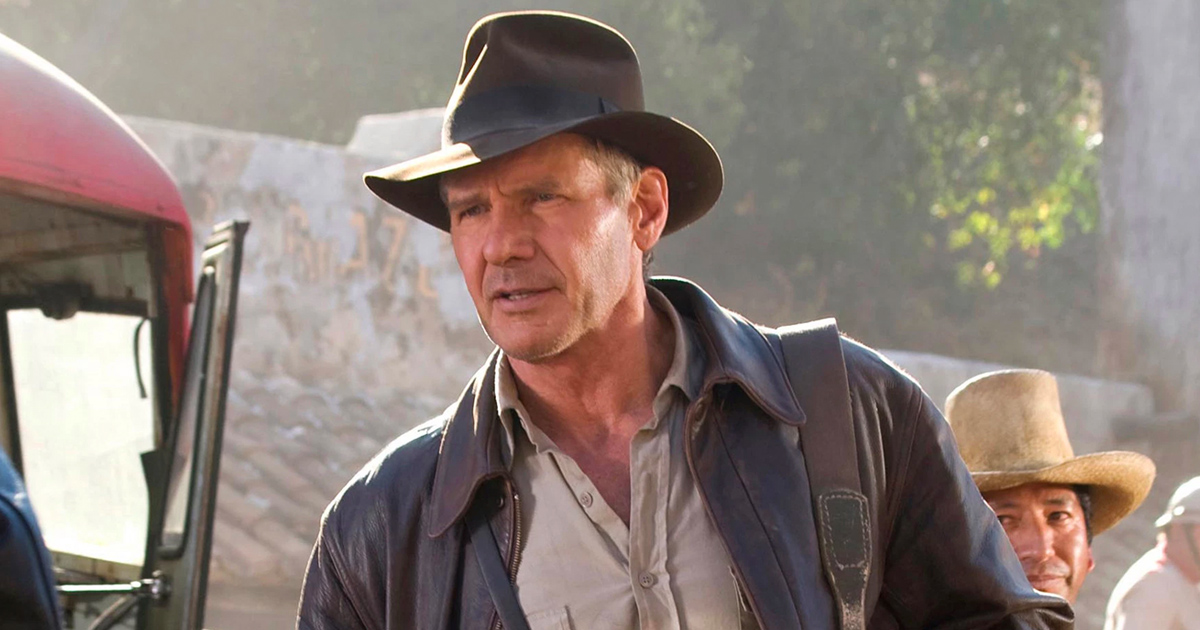 Harrison Ford has been sighted on the set of the still-untitled fifth Indiana Jones film donning his classic Indy wardrobe, complete with his leather jacket and iconic fedora.
The fourth sequel to 1981's Raiders of the Lost Ark (retitled Indiana Jones and the Raiders of the Lost Ark for the DVD release) is not be directed by Steven Spielberg, but rather James Mangold. Spielberg will stay on to produce, along with longtime collaborators Frank Marshall and Kathleen Kennedy, who currently oversees Lucasfilm. While many may be disappointed that Spielberg won't be at the helm, Mangold knows a thing or two about making a movie about an aging action hero, having directed 2017's incredible Logan.  David Koepp and Jonathan Kasdan have both had a hand in writing scripts, but there's no word on whose Mangold will be using.
Harrison Ford will obviously be reprising his role of  Dr. Henry Jones Jr., and he'll be joined by Phoebe Waller-Bridge, Mads Mikkelsen, and Boyd Holbrook, though there is no word as to who they will be portraying. There is also no word on if Karen Allen will return as Indy's long-time love interest and recent wife Marion Ravenwood (a recent interview with Forbes seems to indicate she will not be involved). Fans would also love to see the return of John Rhys Davies as Indy's old friend Sallah.
Other set photos have revealed to show that a stretch of the North Yorkshire Moors railway is being utilized, which includes a Nazi train (!), as well as a stunt double wearing a fairly convincing Harrison Ford mask. Oddly, the mask is of a younger Harrison Ford. Given that, as well as the return of the Nazis, we can assume that we will be seeing a Word War II-era flashback at some point in the film. We are also speculating that this will entail some digital de-aging of Ford. Many scoffed at the de-aging of Robert De Niro, Al Pacino and Joe Pesci in The Irishmen, but this is Disney we're talking about here. They have quite convincingly deaged Samuel L. Jackson and Robert Downey Jr., as well as successfully aged Chris Evans, so Ford should be in good hands.
Given Harrison Ford's age, this very well be his last time donning the fedora and whip. Indiana Jones and the Crystal Skull kind of soured the franchise for some people, so if this is Ford's last outing, hopefully out goes out on a good note.
Indiana Jones 5 is scheduled for a July 28, 2022 release.
Exclusive Photo that we got right now!
Harrison Ford sighted on Set of Indiana Jones 5 pic.twitter.com/jVzTB25XIw

— IJ Adventure Outpost (@IndianaJones_ch) June 7, 2021
Another photo of Harrison Ford on Set received right now pic.twitter.com/IDmNdbRczF

— IJ Adventure Outpost (@IndianaJones_ch) June 7, 2021