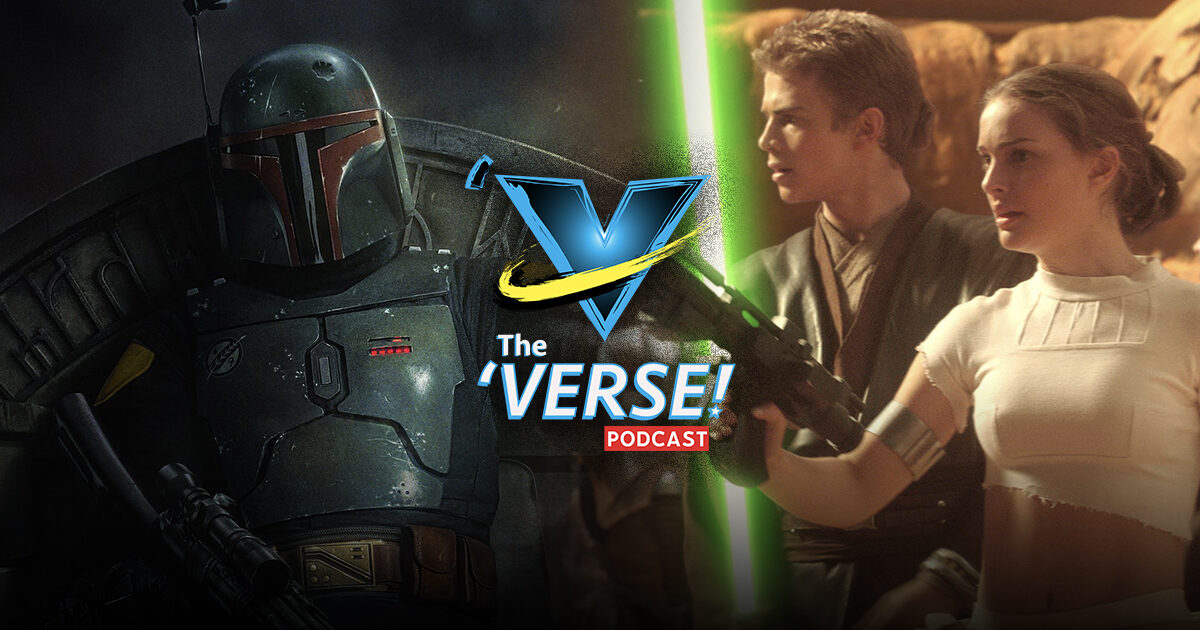 Did someone say MORE Star Wars?
We plow ahead with filling in Emilia's Star Wars blindspot with a spirited discussion on Episode II: Attack of the Clones. Soon we'll have eliminated the last person on earth who hasn't seen this iconic series, but in the meantime, tune in to hear a no-holds-barred review of this film from fresh eyes.
We heard the best remedy for COVID woes is MORE STAR WARS so we follow up the blindspot section with both a spoiler-free and spoiler-filled discussion of episodes one and two of Disney+'s Book of Boba Fett. And in our news section we cover a rollercoaster of announcements including the release date of Season 3 of Prime Video's The Boys, HBO's Peacemaker series, exciting casting updates from MCU's Ghost Rider, and delays in production for Star Trek: Picard and Morbius.
Plus we lose a member of The 'Verse Squad! in the most dramatic fashion. Burying the lead a bit.
Tune in to find out and if you disagree or have more to add to the conversation, tell us on Twitter @TheVerseCast where we post news, announcements about the pod, and collect listener questions.
Subscribe to The 'Verse! at these wonderful podcast locations and more:
See you next time in The 'Verse! Follow us on Twitter, too.