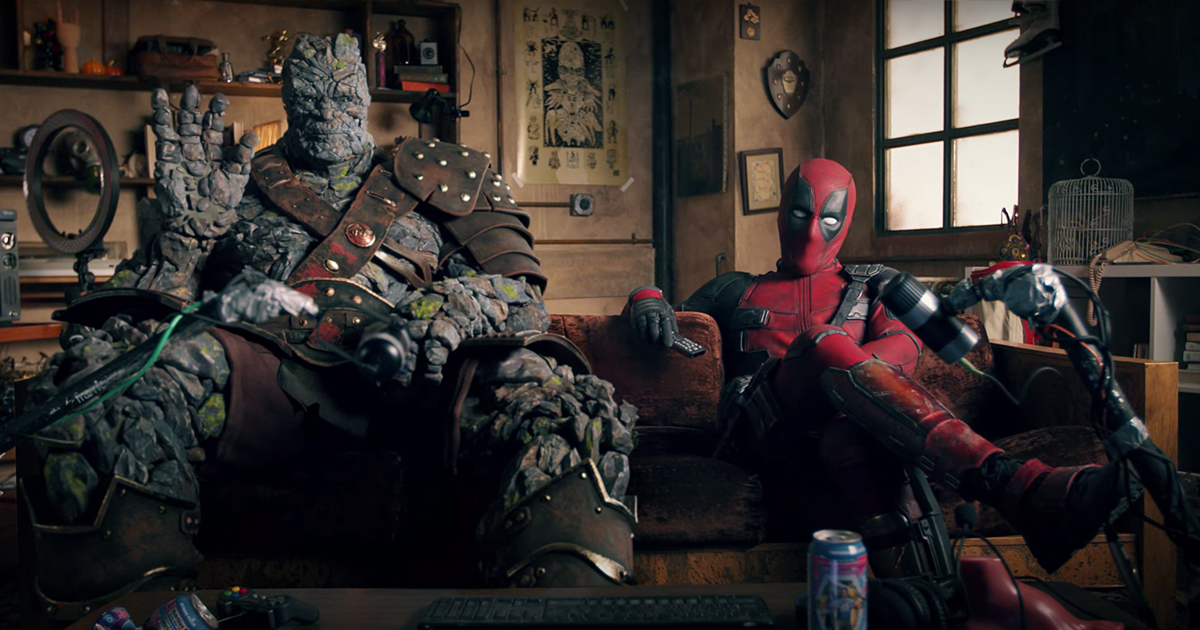 Ryan Reynolds' Deadpool is finally mixing it up with the MCU as he and Thor: Ragnarok's Korg (Taika Waititi) react to the trailer for Reynolds and Waititi's upcoming film Free Guy. As is par for the course, the reaction video is beyond meta.
Free Guy was a carry over from 20th Century Fox before the Disney purchase, and then was pushed back because of the pandemic. With Fox and Disney under the same umbrella now, it opens up marketing  opportunities like Marvel characters previously owned by different studios being used to promote another non-Marvel film. Waititi, in addition to directing Thor: Ragnarok and the upcoming Thor: Love and Thunder appeared as the Kronan warrior Korg in Thor: Ragnarok as well as Avengers: Infinity War and Avengers: Endgame. Reynolds starred as the titular Deadpool in two films for Fox and is scheduled to reprise the role for an upcoming third Disney-produced R-rated Deadpool film.
Free Guy is about the the open world video game Free City, in which Guy (Reynolds) is a non-player character (NPC) working as a bank teller. Thanks to a program developed by programmers Milly (Jodie Comer) and Keys (Joe Keery) inserted into Free City by the publisher Antoine (Waititi), Guy becomes aware of his world being a video game, and takes steps to make himself the hero, creating a race against time to save the game before the developers can shut it down.
Free Guy is scheduled for release on August 13.