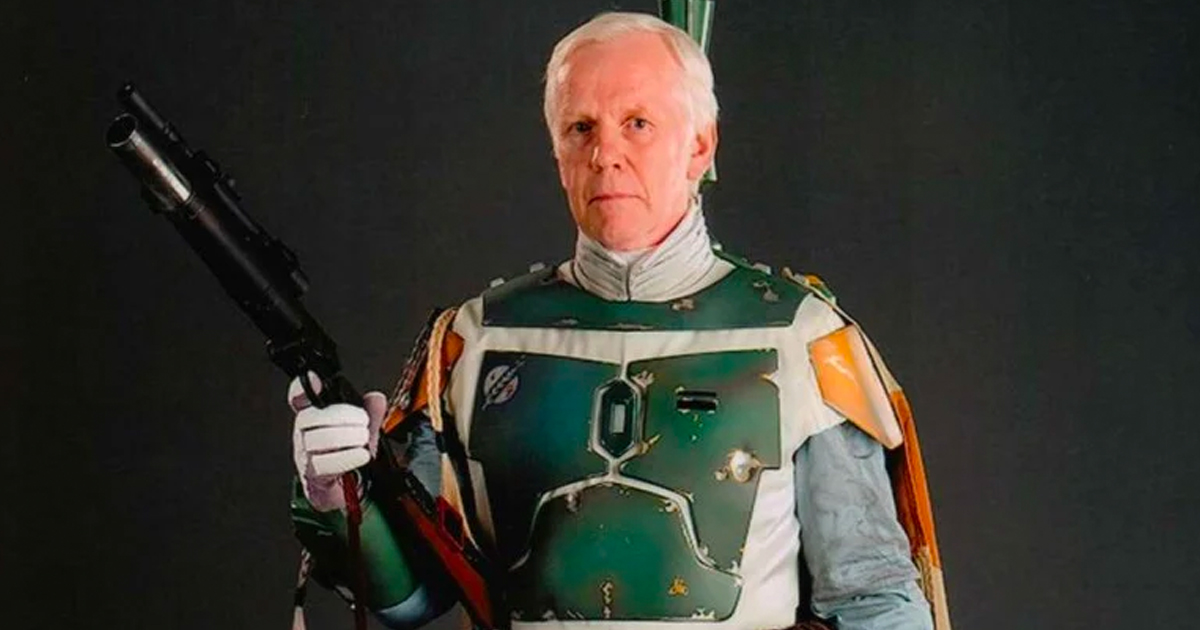 Jeremy Bulloch, best known for portraying bounty hunter Boba Fett in Star Wars: the Empire Strikes Back and Star Wars: Return of the Jedi, has passed away from complications of Parkinson's disease.
In addition to his role as Boba Fett, the British actor also had roles in numerous films and television shows over his 62 year career, including Doctor Who, Octopussy and The Spy Who Loved Me. He appeared in Mark Hamill's Comic Book: The Movie, and he returned to the Star Wars universe with a small role inRevenge of the Sith as pilot Captain Jeremoch Colton. In 2004, Bulloch published a limited edition memoir, Flying Solo. 
Temuera Morrison, who portrayed Boba Fett's father Jango Fett in the Star Wars prequels, has taken over the role of Boba Fett in the Disney+ series The Mandalorian. Mark Hamill, who has now lost a number of his Star Wars co-stars, paid tribute to Bulloch on Twitter.
Jeremy Bulloch was the quintessential English gentleman. A fine actor, delightful company & so kind to everyone lucky enough to meet or work with him. I will deeply miss him & am so grateful to have known him. 💔 #RIP_DearJeremy pic.twitter.com/SMvjtQsSwZ

— Mark Hamill (@HamillHimself) December 17, 2020
Jeremy Bulloch left behind a wife and three sons.