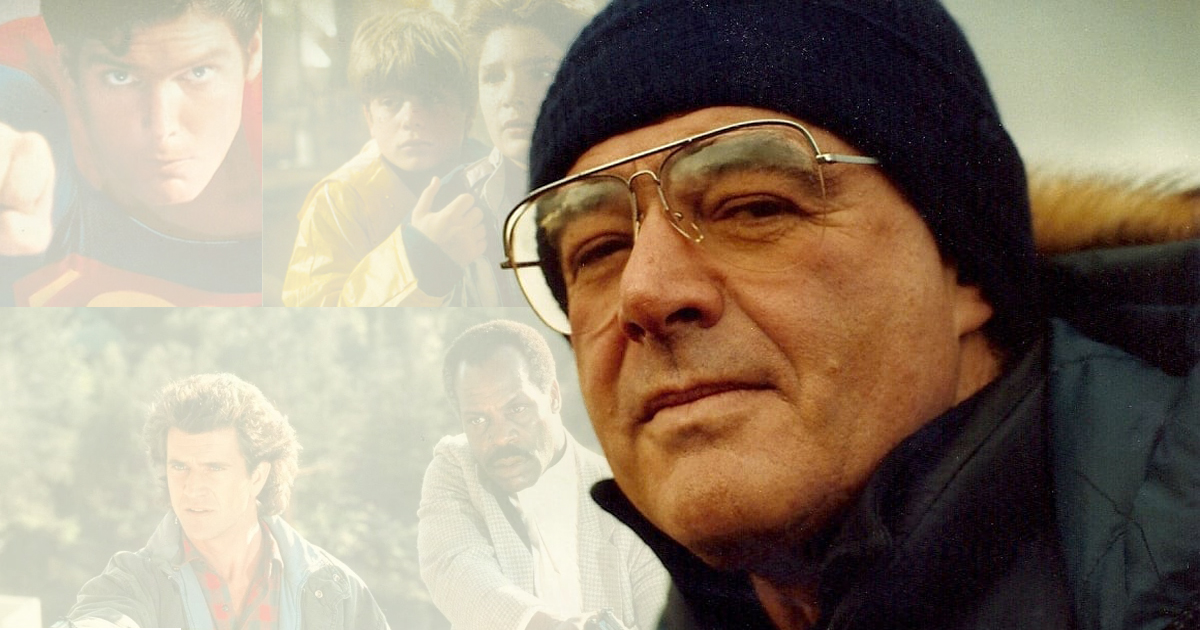 Hollywood is mourning the loss of director/producer Richard Donner, the man responsible for bringing such iconic films as The Omen, Superman, The Goonies, Lethal Weapon, Scrooged and the X-Men franchise to life. Donner passed away on Monday at the age of 91, and while many in the industry are paying tribute to legendary icon, perhaps the most telling of who Richard Donner was as a person was from Production Manager Mark Marshall. Marshall, a friend of Donner, worked with him on a number of projects, including Lethal Weapon, Radio Flyer, Free Willy and Tales from the Crypt, and he went to Facebook to telling this funny and heartwarming story:
"Over the coming hours and days, there will be many glowing tributes here about Richard Donner's extraordinary talent as a director/producer. They are all well-deserved. I have a personal story to share that I hope will give you an idea what an extraordinary human being he was. In Spring, 1989, Dick hired me as his production rep on "Tales from the Crypt." He was directing "Lethal Weapon 2" at the time and needed someone to look out for his interests as one of the five Executive Producers of the HBO series. A few weeks later, I was driving out to Tower Records in Northridge in search of calliope music for Dick's upcoming Tales episode he was scheduled to directed between wrap on LW2 main unit and the stilt house pull-down (scheduled for a night shoot eight days later). The engine on my Mitsubishi Montero caught fire on the 405 Freeway (near the 118). I had it towed and received an estimate to repair the engine – $2,000. When I returned to Dick's motor home on the Warner Bros. lot, Jennie Lew Tugend, Dick's Co-Producer, inquired about the damage. I didn't tell her that I had a tenth of that amount in my bank account, but I figured I could sell the car to pay for the repairs. Jennie went to see Dick on stage about an upcoming scene. She came back twenty minutes later and informed me that Dick was taking care of the cost of the repairs. I was speechless (rare for me) and when Dick entered the motor home, I tried to thank him, but he shrugged it off. The more I tried to thank him, the more he shrugged it off. That, I learned, was typical Richard Donner. He could use that booming voice of his to motivate a crew, but under the surface, he had the most generous and caring heart of anyone I've had the pleasure to meet in my journey through the industry. I learned later that Dick contacted the public relations department at Mitsubishi to get some redress for what happened with my car (it was a malfunction in the EGR system). The head of PR ignored his call. Dick called back a day or two later and told the person who answered exactly who he was along with a list of his credits. He mentioned that in his next movie, he was going to have a Mitsubishi Montero run over a group of orphans or have a nun die in a Mitsubishi car fire. His call was returned within the hour. I can't bear the thought of never hearing again his thundering voice yelling "Hip hop, hip hop" on set or experiencing his contagious laugh and lightning quick wit, but I got to tell him I loved him at a reunion lunch several years ago. Rest well, Dick. You've earned it."
More insight into Richard Donner both as a filmmaker and a person can be found in the authorized biography You're the Director… You Figure It Out: The Life and Films of Richard Donner by James Christie.