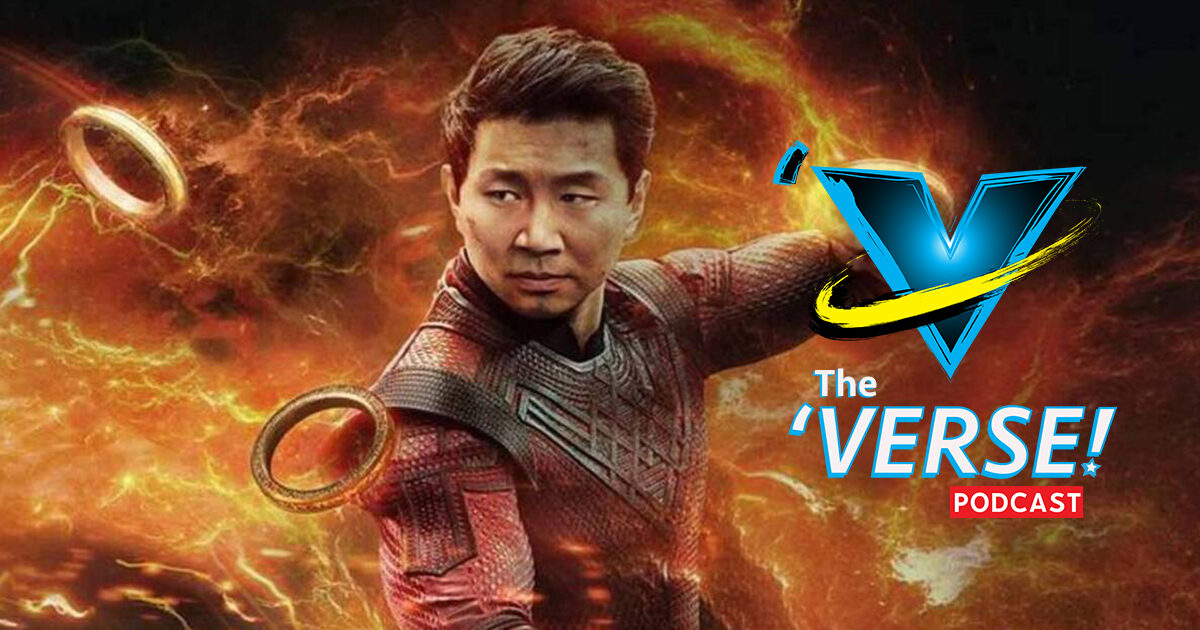 We shift gears this week to review Marvel's Shang-Chi and the Legend of the Ten Rings, starring Simu Liu, Awkwafina, and Tony Leung. Simu plays Shang-Chi, a trained assassin and martial arts master trying to live his new life away from his father and the terrorist group he founded. But he's in for the family reunion of a lifetime in an epic story of reluctant heritage, dragons, and darkness. Tune in to hear our poetic summaries of the story, our favorite (and least favorite) moments, and give our final grade so you know if it's time to break out the popcorn and candy. Spoiler alert: we needed the entire episode to give this film the praise it deserves.
And once you listen… let us know, do you agree or disagree with our ratings? How many rings out of ten would you rate this film? Tell us all about it on our Twitter page, @TheVerseCast where we also post news, announcements about the pod, and collect listener questions.
Subscribe to The 'Verse! at these wonderful podcast locations and more:
See you next time in The 'Verse!