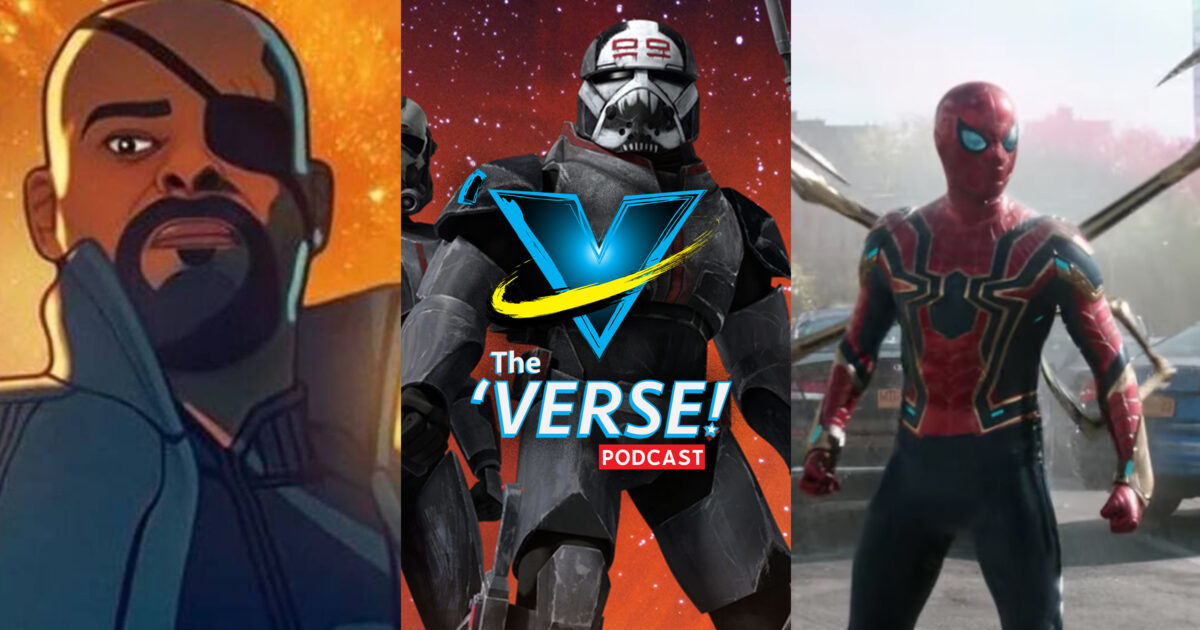 Welcome back to The 'Verse! – the podcast where 2 women, 2 men and a robot visit different corners of the cinematic universes from Marvel, Star Wars, DC, and beyond!
This week we cover a lot of territory: the latest episode of Marvel's What If…? where they explore a world without The Avengers. We also talk about the newly-released trailer for Spider-Man: No Way Home. It was a long wait. Was it worth it?
We also give the full first season on The Bad Batch, the newest addition to the Star Wars universe. The conversation is pretty much spoiler-free. So, if you are considering watching, give it a listen and I think we will convince you to add it to your queue.
Also, if you stick around after the credits, you might get a post credit scene (which you always do) where one of our hosts does a little reprogramming.  As always, come talk to us on Twitter @TheVerseCast. And subscribe to The 'Verse! wherever you find YOUR favorite podcasts.
Subscribe to The 'Verse! at these wonderful podcast locations and more:
Catch you next time in The 'Verse!