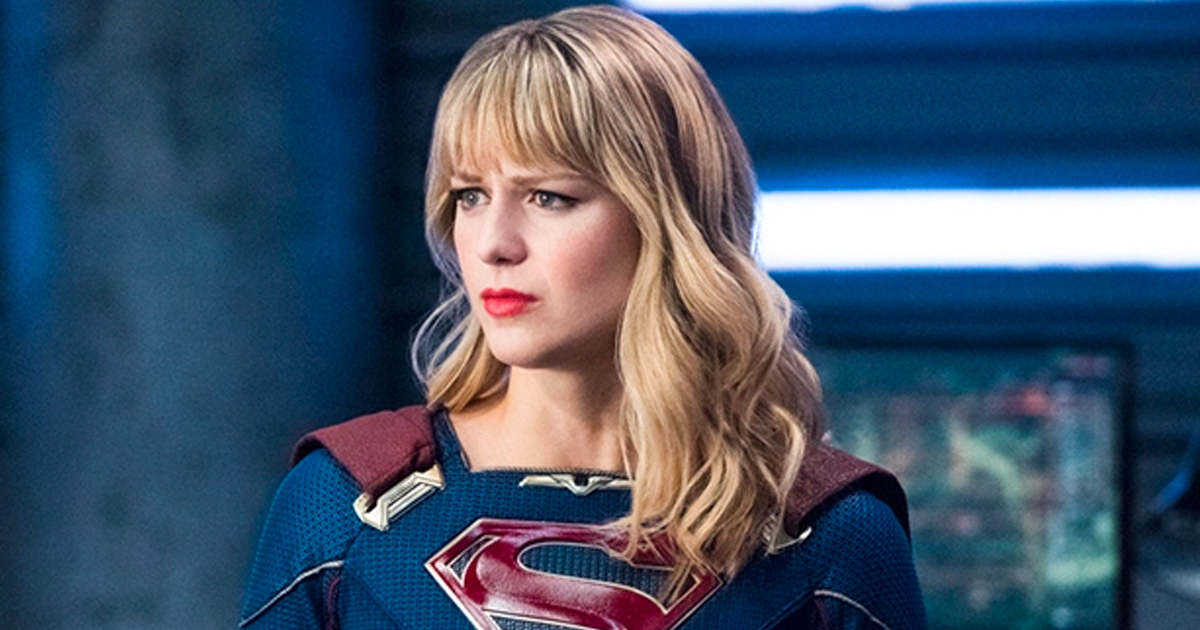 The CW announced that the upcoming sixth season of Supergirl will be its last.  The show will be returning in January for a 20-episode season, which was planned to accommodate star Melissa Benoist's maternity leave.
Supergirl premiered in 2015 on CBS, and while it was produced by Greg Berlanti, who was also responsible for CW's Arrow and The Flash, it's only connection to those shows was a one-off alternative-universe crossover with The Flash. The show moved over to CW for its second season (losing co-star Calista Flockhart after production moved from Los Angeles to Vancouver), officially becoming part of the CW's "Arrowverse" (though the shows would not exist in the same universe until 2019's "Crisis on Infinite Earths" crossover event).
With Arrow ending its run last season, CW has officially branded the shows as the DC Universe, and after next season, will consist of The Flash, Legends of Tomorrow,  Black Lightning, Batwoman, Stargirl (which will be moving to the CW from the DC Universe streaming network)and the Supergirl spinoff, Superman & Lois, which premieres this fall. It's not too shocking that he network didn't want two 'Super' shows airing for longer than a season. Tyler Hoechlin has proven to be a fan favorite as TV's Man of Steel, and despite the occasional appearance on Supergirl and crossovers, Superman was largely absent from CW's DC Universe. This was understandable, as it threatened to undermine the everything Supergirl stood for, but they had to continually justify while the Earth's mightiest superhero, as well as cousin of the titular character, was not part of the action.
Supergirl proved to be a pretty decent ratings success for the network, and Melissa Benoist's portrayal of Kara Danvers/Supergirl has become an inspiration for many young female viewers. Hopefully Stargirl can take up than mantle.