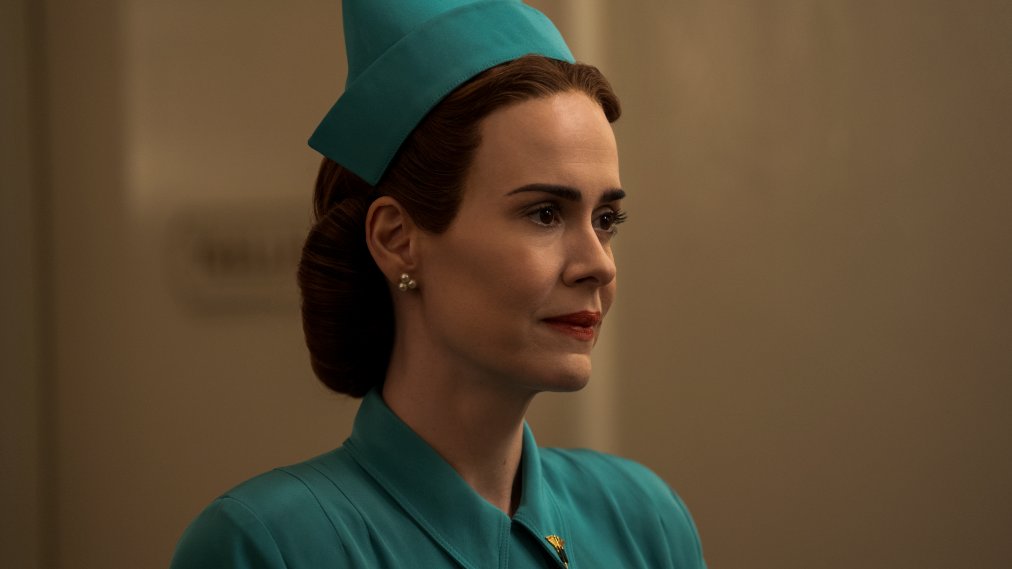 According to mega-producer Ryan Murphy, master player in the Peak TV era, the namesake of the so-called Murphyverse of TV shows that includes Pose, American Horror Story, Glee, Nip/Tuck, and more…"If you're not writing about women or gender or race, you're not writing."
Murphy lives up to his words as a television titan willing to push traditional stories out of the way to make room for those of marginalized groups. His most recently released project, Ratched, part of a $300 million contract with Netflix, follows suit.
Set in 1947 Northern California, Ratched tells the backstory of one of the greatest villains in American film and novel history – Nurse Ratched from Ken Kesey's 1962 novel "One Flew Over the Cuckoo's Nest." The novel and 1975 film of the same name by Miloš Forman focus on rebellious asylum patient Randle McMurphy who fakes insanity to evade jail time and meets his match in a controlling, authoritarian head nurse.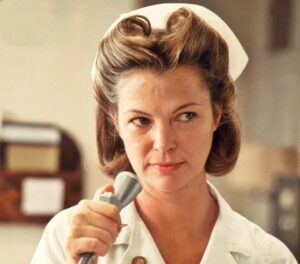 But if you're looking for a believable backstory to Cuckoo's Nest, you won't find it in Ratched. The series aims higher, intent on covering much more ideological ground as a feminist reimagining of the source material's "Big Nurse" with a whole lot of commentary about mental health, trauma, the oppression of LGBTQ individuals, the death penalty, and more. 
Admirable. But unfortunately, Ratched doesn't quite hit the mark in its first season.
We begin at Lucia State Hospital, where Nurse Mildred Ratched (Sarah Paulson) has applied for her first asylum job. She's sinister, calculating, and highly interested in the murderous patient Edmund Tolleson (Finn Wittrock) housed at Lucia. And she's also really fashionable.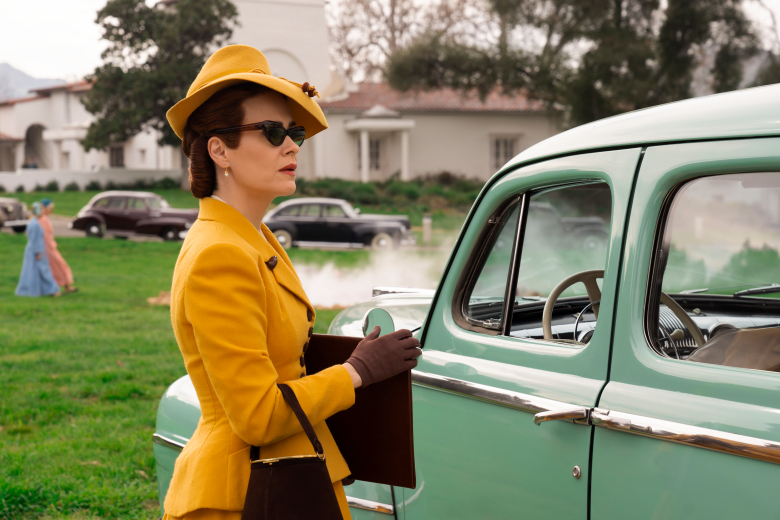 Like other Murphy projects, the series has no lack of craft. Each shot is gorgeously framed and colored, the set and costumes fit together masterfully, and the overall aesthetic borrows heavily from timeless Hollywood thrillers of old. And if you're a fan of American Horror Story and the way it satiates your appetite for the morbid and perverse, you'll want to check out Ratched. 
Besides Paulson and Wittrock, Ratched features an all-star cast including Cynthia Nixon, Jon Jon Briones, Judy Davis, Sharon Stone, and more. They are a joy to watch, especially when they're allowed to let loose in their characters, which happens a lot in these 8 episodes.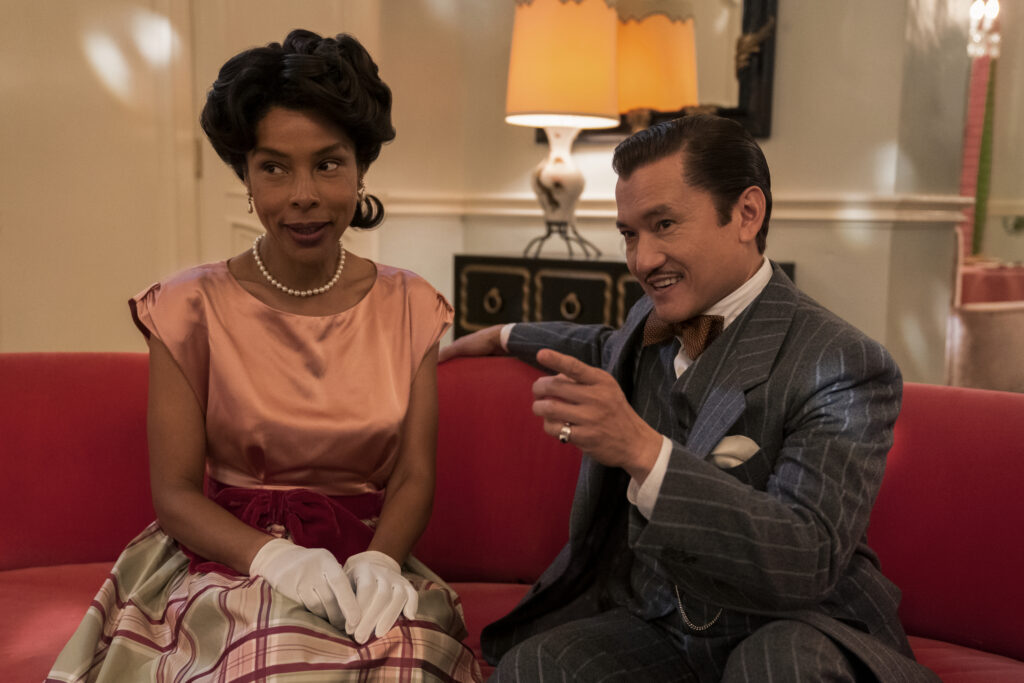 Ratched has great source material to work from, but it shrugs most of it off. I am immeasurably disappointed to learn that the show creators never consulted the iconic Louise Fletcher, who portrayed Nurse Ratched in Forman's film and won an Oscar for her performance. But I am also slightly relieved at the departure from Kesey's heavily gendered lens. The series may have had a lot to gain from hewing closer to the original story, but at least we don't have to hear about Ratched's "big, womanly breasts" as we do in the novel. 
The series never objectifies Paulson's Nurse Ratched and instead asks the refreshing question – why do we do things for men? As with Cuckoo's Nest, the story is filled with disobedient men. Rather than framing them as justified in a battle for freedom from oppression, Ratched frames them as hacks, hypocrites, and villains. You could put in all the effort in the world for them and get worse than nothing in return.
"It is so nice to be rid of them," one nurse remarks with satisfaction.
We're encouraged to root for Nurse Ratched, her fabulous wardrobe, and even her extraordinary capacity for villainy. Her story, and the progressive themes within it, takes center stage, in line with the show's lofty goals for featuring authentic, diverse identities.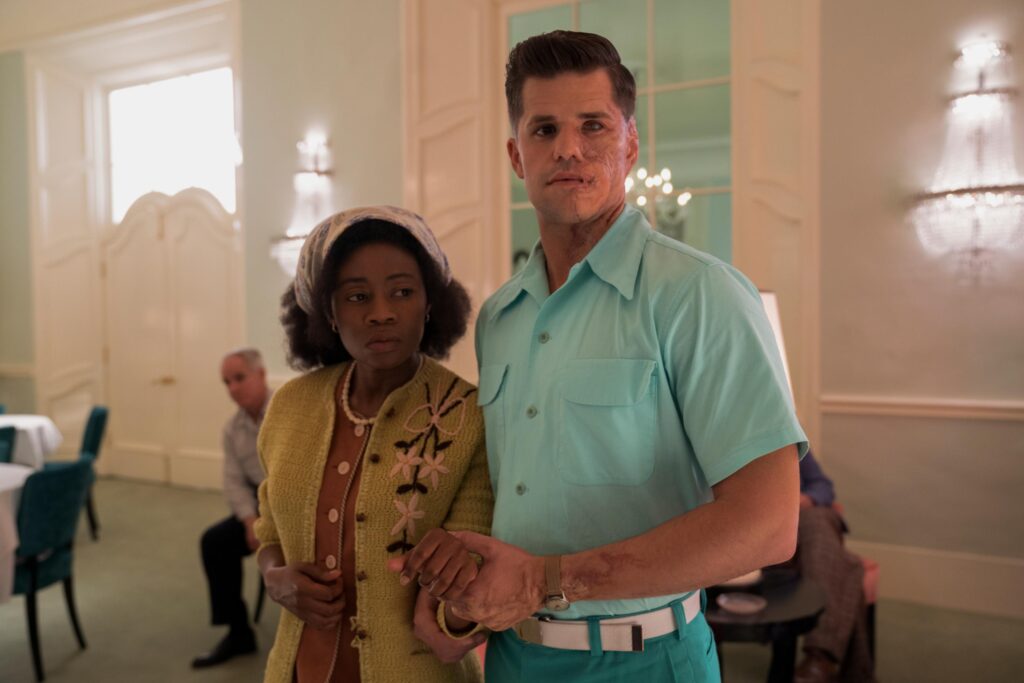 But Ratched has bitten off more than it can chew. The series features a diverse cast of characters who are people of color, identify as LGBTQ, or have disabilities, but often peddles in stereotypes. For instance, Sophie Okoneda's performance as a patient with dissociative identity disorder is thrilling, but…also represents a problematic portrayal of mental illness. In other scenes, those with marginalized identities are used and abused as plot devices to drive the development of other characters or worse, for shock and awe.
Over time, even Nurse Ratched herself loses her sinister appeal. Initially characterized as a cunning and manipulative angel of mercy, she sheds these traits as she grapples with the traumas of her past. This story has potential, but unfortunately, it's carried out incoherently.

Ultimately, Ratched sets high expectations for itself and falls short. The show creators' ambitions for telling damn good stories about people who aren't white, male, and straight shine through in this sleek, stylish series. But we're gonna need a redemptive season two.
Ratched is streaming exclusively on Netflix.
Quick Scan
'Ratched' insists on flying beyond the cuckoo's nest but falls short.