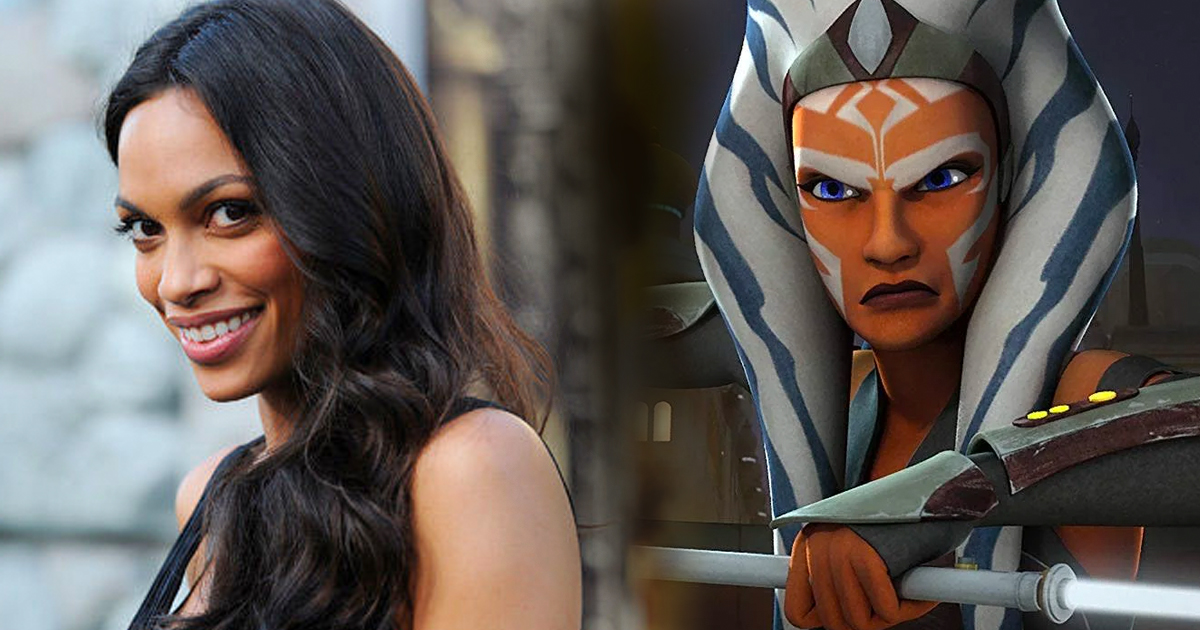 Occasionally, fanboys prayers get answered. Fan favorite "Star Wars Clone Wars" and "Star Wars Rebels" character Ahsoka Tano will be featured in the second season of the smash Disney+ hit "The Mandalorian,' and portraying the character is everybody's first (and only choice), Rosario Dawson. Dawson herself has mentioned interest in playing the character in the past, so this is a win-win for everyone.
Between the animated series, video games, comics and novels, there is a lot to know about Ahsoka Tano (which you can read here), but the biggest talking points are that she was  the Padawan learner of Jedi Knight Anakin Skywalker and had a major role in the formation of the Rebellion. Though this would be the character's live-action debut, her voice can be heard in the Rise of Skywalker. 
While we don't know how much of her storyline will be taken from her extensive lore, we can assume it will tie into The Darksaber, the ancient  black-bladed lightsaber seen being wielded by Moff Gideon (Giancarlo Esposito) in The Madelorian Season One finale.
Source: /Film