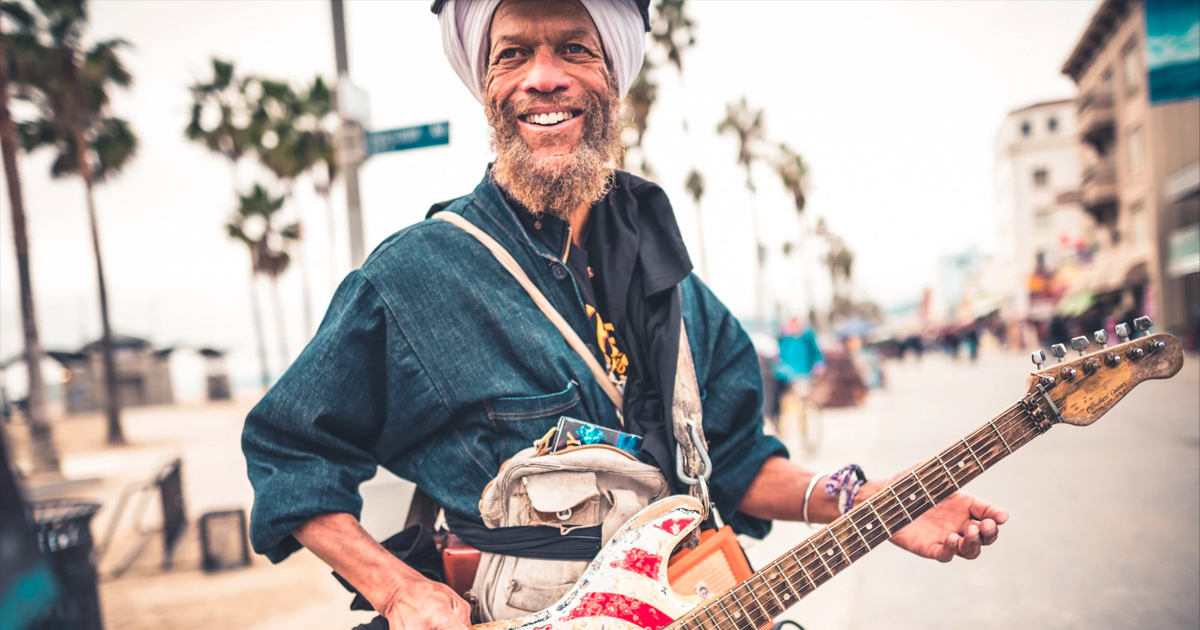 It's being reported that musician and actor Harry Perry, best known as the resident guitar player at the Venice Beach Boardwalk, has passed away. However, this troubling news has turned out to be a hoax. Not long after the rumor began, and his Wikipedia page was updated to reflect his death, friends and colleagues posted to his Facebook page stating they had just spoken with him and he was OK.
Perry, also known as Har Nar Singh Khalsa or the Kama Kosmic Krusade, has been a staple at the popular Southern California destination for decades. He is often seen wearing a traditional Sikh turban and landroller skates (which have two large wheels that are slightly inclined).
Perry often appears on camera as himself in establishing shot B-roll footage, showing up in movies such as Fletch, Dragnet, Starstruck, White Men Can't Jump, Tenacious D in The Pick of Destiny, Gift and Point of No Return, though he has had legitimate acting roles on television shows like CSI: Crime Scene Investigation, Vengeance Unlimited, and Heroes. He most recently voiced himself in Warner Bros.' animated film Scoob!
As a musician, Perry has performed with bands such as the Grateful Dead, Jane's Addiction and System of a Down, and has released three albums.