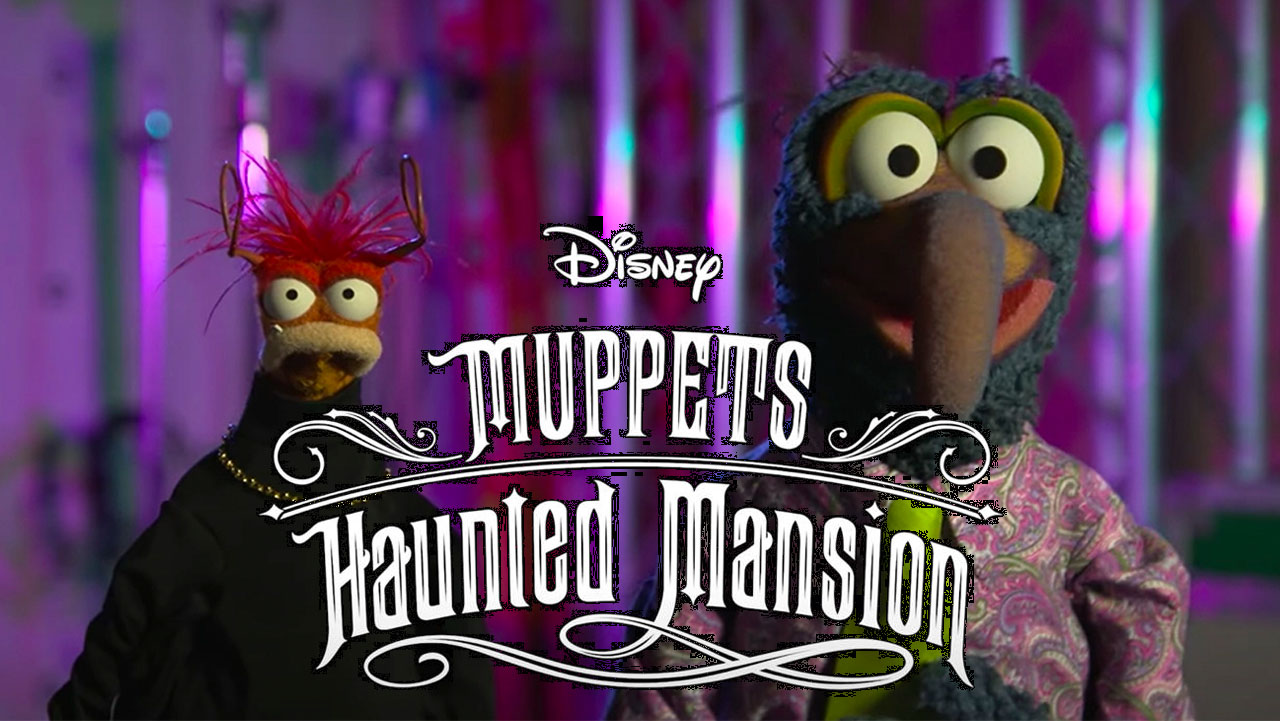 The Grim Grinning Ghosts are getting some company this fall. Gonzo the Great and Pepe The King Prawn went to YouTube to announce the upcoming Muppets Haunted Mansion special coming to Disney+,  which will pair the Muppets with the famed Walt Disney World and Disneyland ride. While the pair offered little information about the special, a press release stated the special will feature "a star-studded Muppets cast, celebrity cameos, [and] all-new music."
The announcement came as part of Disney's Halfway to Halloween promotion, including a video hosted by Uncle Deadly, who provides a tour of the various Haunted Mansions around the world, including Hong Kong Disneyland and Disneyland Paris.
Disney has slowly been utilizing the Muppets more and more in recent years. In addition to the two feature films, Muppets and Muppets: Most Wanted, they also have a series on Disney+, Muppets Now! The Muppets have a history with the Disney parks as well, with their long-running Muppet*Vision 3D film at Hollywood Studios (one of Jim Henson's last Muppets project before his death)  and the recently cancelled Great Moments in American History, which was a live show located in the Liberty Square in which the Muppets recounted notable moments in Colonial America. (the gang also visited the park in the 1990 TV special, The Muppets at Walt Disney World, but that was long before Disney bought them).
There's no word on the release date of Muppets Haunted Mansion, nor do we know if the ride will be getting a Muppets retheming, though that is very unlikely.