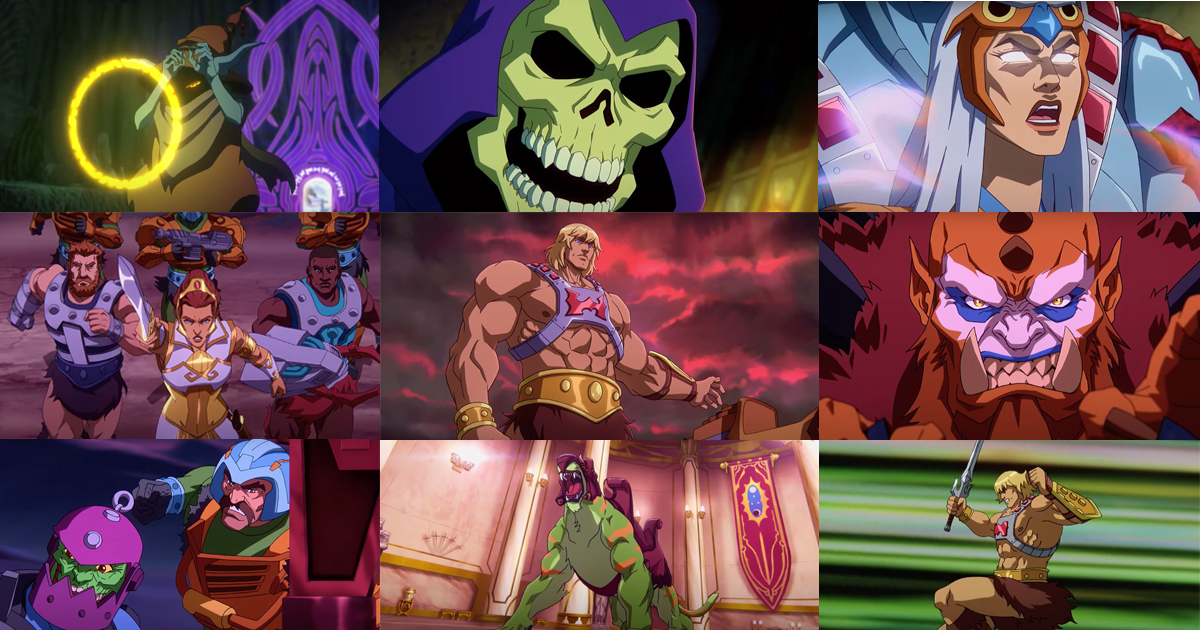 We finally have a trailer for Netflix's highly anticipated He-Man sequel series, Masters of the Universe: Revelation. From Executive Producer Kevin Smith, comes an epic story that picks up where the 80s series left off and brings the power of Grayskull back to the world. Here's how Smith describes the series:
Narratively our show is set up as the next episode in the legacy '80s animated series that aired from 1983-1985. This is a continuation of that story. We're playing with the original mythology and characters, and revisiting and digging deeper into some of the unresolved storylines.

Visually we also made the conscious decision to lean into the Masters of the Universe line of toys for inspiration as well. Mattel owns this entire vast library of that artwork, so right away we wanted the show to open with classic pieces of that artwork. Mattel has been committed to this look since they first started as a toy line in the '80s, and now we're leaning into it and honoring it.
It was also announced that the series will be followed by an aftershow, titled Revelations: The Masters of the Universe Revelation Aftershow, and will be hosted by Kevin Smith, executive producer and Mattel Television Vice President and Content Creative Rob David and series star Tiffany Smith.  Guests will include Mark Hamill, Chris Wood, Sarah Michelle Gellar, Lena Headey, Henry Rollins, Griffin Newman, Jason Mewes and Alan Oppenheimer.
Part 1 of Masters of the Universe: Revelation premieres July 23, only on Netflix.