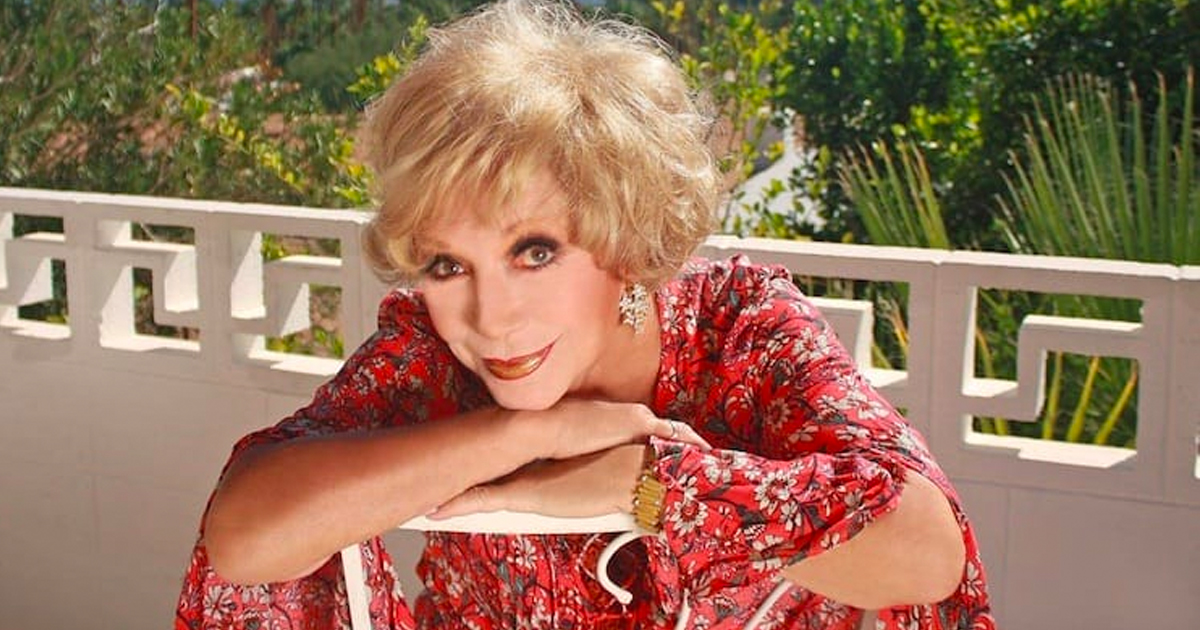 Ruta Lee's iconic career in the entertainment industry has spanned seven decades. Best known for her roles in Seven Brides for Seven Brothers, Funny Face, Witness for the Prosecution and Sergeants 3, the actress is also a seasoned stage performer and has appeared on television series such as Perry Mason, Twilight Zone, Murder She Wrote, Hogan's Heroes, Love Boat, Roseanne and the game show High Rollers, which she co-hosted with Alex Trebek.
In her new book, "Consider Your Ass Kissed!," Ruta recounts her life as a rising star in the golden years of Hollywood and working alongside some of the biggest legends in film and television history.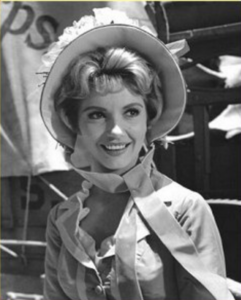 Ruta Lee's path to the entertainment industry started at a very young age when, after encouragement from a kindergarten teacher, her mother got her performing as a singer and dancer, starting with local productions in Montreal. While Lee knew what she was doing was fun, she didn't quite grasp that she was an entertainer. "I understood that I was showing off, and to me, that was great," she says. "It was like a pretend world, only better because there were lights. I understood that very, very much. I think I came out of my mother's womb dancing and singing. I am so grateful to Mrs. Jackson, who was my kindergarten teacher because she was the one that said to my mother, 'Give her lessons. If she uses them fine. If she doesn't fine, but your child is different than the rest of the kids in my classes.' And my mother took heed. I'm grateful to my mother for doing it because she and my dad worked very, very hard for every penny they made."
Continuing to perform through high school, she knew that it was something that she wanted to do for the rest of her life, though it wasn't until she actually received money for doing what she loved that she realized that it could be a viable source of income. "I think that I recognized from the minute I won that first $10 prize that I could make a living doing this," Lee says "All through high school, I was singing and dancing and doing little theater shows, but it was awfully nice to finally earn some money. The first real money I ever made was on either the Superman show or on Roy Rogers' show. That was the one that got me my Screen Actors Guild card, which was exceedingly important. After that was the Burns and Allen show. I missed those days when things were funny without the constant cursing. A lot of the television back then was very smart since many of the actors, like George Burns and Gracie, came out of vaudeville."
While Ruta loved the transition from stage to television, there was a bit of a learning curve. "I'm bigger than life," she says. "In my ordinary life, I have not exactly been a retiring little pansy that sits back. I'm forward and outgoing. But for film, you have to learn to moderate your enthusiasm and your glee and your joy and play smaller for the camera. Of course, everything I learned, I learned on the job, and I learned from pros. All of those people that guided me and advised me and critiqued to me and reprimanded me."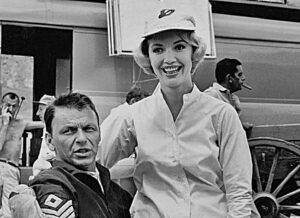 Soon after her big break on television, Ruta landed one of her most famous roles; that of Ruth Jepsen in the hit musical Seven Brides for Seven Brothers. It was a big step in her career, but it too required a bit of a transition. "You know, when you're young and stupid, you don't know how lucky you are, or how important the transition is," she says. "I loved being at MGM because the big major musicals were being made at MGM, and that's what I had longed to do all of my life. And what an experience that was. We were on that picture for about a year all in all, between pre-production and the six to eight weeks of just rehearsals on the dance sequences. In those days, it wasn't a five-day week and a two-day weekend or a six-day work week with Sunday off. That hadn't come around yet. There were strenuous dance rehearsals. Thank God I was young and supple, and stupid. I didn't know except that I was dancing with some of the best dancers in America and I wondered how on Earth I got so lucky. When I auditioned, our choreographer asked, 'Can you do something a little folksy?' after I had done some ballet and some jazz for them. I'm of Lithuanian descent, and if there's one thing we know how to do, it's a polka. So, I polkaed up a storm and that's what got me the job."
Beginning pretty early in her career, Ruta was working with some of the biggest stars in Hollywood, but she never found herself intimidated. "Again, I think being young and stupid, it didn't really bother me," she says. "I thought 'Oh, this is natural. This happens all the time.' As the years go by, I look back and say 'Wow, was I lucky to be with that person and to learn from so and so.' I was never intimidated."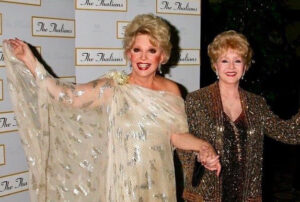 One such person was Frank Sinatra, with whom she co-starred in Sergeants 3, along with the rest of the famed Rat Pack, Dean Martin, Sammy Davis Jr, Joey Bishop and Peter Lawford. Ruta would go on to become close friends with Sinatra, and while their relationship would become rocky at times over the years, she still holds him in the absolute highest regard. "To me, he was tantamount to the right hand of God," she says." He was able to do everything. He was very famous and a very prestigious, performer. I don't think anybody ever came up to his kind of style and possess what he had as a live performer. Lord knows when he recorded it was the same thing. He didn't do 1,500 takes on anything. He liked the spontaneity of the performance. It was very important to him. He was just amazing, and he was very, very generous. I don't know of anybody in this world that was as generous as Frank Sinatra was, in every way. The one person that might give him a tiny bit of competition was my best girlfriend, the wondrous Debbie Reynolds. She also had that warmth and hospitality. She did whatever she could do to help anybody. She taught me a lot. But Frank was not difficult at all. He was wonderful with fans and friends."
"It's so easy to say, 'Oh, you always have to be gracious to your fans,' but your fans aren't always gracious with you," she continues. "I saw a lot of that when Frank would be putting a fork full of pasta into his mouth, and somebody would want to take a picture. That irritated the hell out of him, but that would irritate the hell out of anybody. He made allowances for people, but he had a short fuse. A lot of people were left wondering what happened when Frank suddenly turned off the warmth and the gratitude and the hospitality and then you became an ice cube under his glare. But he was awfully, awfully good. And I owe him a lot. And thanks to him, I experienced some wonderful things. When we were on location in Utah, he had a fleet of planes to fly us back and forth to Vegas, because each of [the Rat Pack] had contracts to do a week at the Sands. We flew in for everybody's opening and everybody's closing. Frank also had a fleet of helicopters to fly the principles to the film location, which was probably an hour bus drive away. It was the most extraordinary experience going to work every day. Being with those boys was one laugh after another."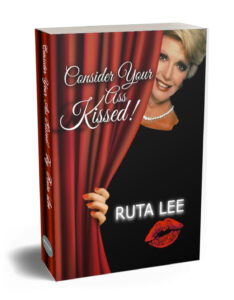 In addition to her work in film and television, Ruta Lee has donated a considerable amount of her time working with the Thalians, a charitable organization dedicated to mental health causes. "The Thalians was founded in 1955 by a group of young actors who got tired of being called pot-smoking, hard-drinking sex-minded addicts that had nothing to contribute to society," says Ruta. "As it was, they would get together and hang around the piano and sing and have drinks and laugh. So, they decided to put something together, do a show, and invite the public and sell a few tickets and raise money for a worthwhile cause."
Ruta joined the organization soon after it was founded, and would go on to alternate leadership roles with her dear friend, Debbie Reynolds. The Thalians eventually helped build a multi-million-dollar mental health center in the Cedars-Sinai complex in Los Angeles. "I'm very proud that we actors did something proper. Our clinic has treated and has done research for and about the mental health community," she says. "It's offered help from pediatric through geriatric care. Every year we honored somebody spectacular in our business that not only dazzled us with their performances on stage or screen, large and small but also dazzled us with their philanthropy as well. We honored everybody from Frank Sinatra to Gene Kelly to Lucille Ball to Sally Fields to Liza Minelli to Angela Lansbury. You name them. We built the show around them, and every star in town wanted to come and be in the chorus or do a sketch or whatever."
After nearly sixty years of offering assistance to the mental health community, the Thalians has shifted their focus a bit. "We realized that we were missing something," says Ruta. "There is a group of people that need attention. They are the young people who are willing to put their lives on the line in the military, no matter where we send them, and yet they come back, and they are not given the best care that America has to offer. In some cases, they slip right through the cracks. So, we joined up with UCLA's Operation Mend, which is housed in the Ronald Reagan hospital at UCLA, and they help heal the broken and fractured bodies of our returning veterans, which is something I am very, very proud of."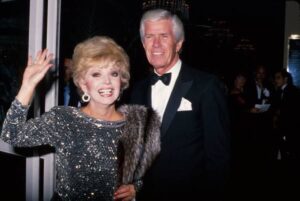 In 1976, Ruta married the love of her life, restaurant entrepreneur Webb Lowe, Jr. The two were blissfully married for 44 years until his passing in 2020. As for the secret behind such a successful marriage, Ruta chalks it to patience and humor. "I had a man with the patience of Job," says Ruta. "As he put it, he was the rudder on our ship of life, and I was the sails. He had this wonderful placid demeanor. I had the best life with him, and I think the reason is that he had a wild sense of humor. I find a sense of humor to be the most important thing any of us can have. Sometimes we have to sharpen it a little bit. We literally laughed our way through almost everything that came down the pike."
"Webb taught me something very important," she continues. "In the beginning, when I was sort of sulky, he would ask, 'Is this issue going to be important in the morning when you wake up? Is it going to be important at the end of the week? At the end of the month? At the end of the year? Will this be important? Will you remember it? And all I could do is laugh and say, 'Absolutely not.' And that's how we faced the rest of our life together."
Ruta Lee's book, "Consider Your Ass Kissed!" is available on Amazon and Barnes & Noble.
For more information about Ruta, you can visit her website at rutalee.com.
To learn more about Thalians or to make a donation, visit Thalians.org.