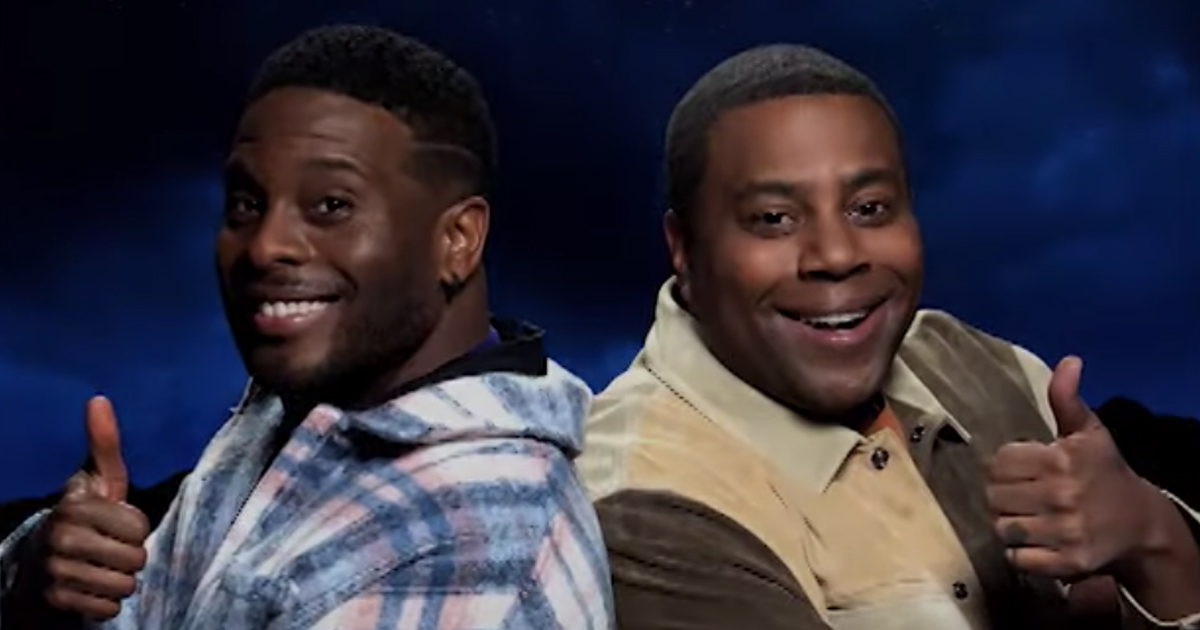 After more than two decades since the end of Nickelodeon's hit series Kenan & Kel, stars Kenan Thompson and Kel Mitchell reunited on Saturday Night Live. Mitchell joined long-time SNL cast member Thompson in a sketch in which Kenan & Kel is being rebooted as Kenan & Kelly, starring Thompson and SNL host Keke Palmer.
Thompson and Mitchell co-starred in Nick's popular sketch show, All That, starting in 1994. They spun their sketch Good Burger into a feature film of the same name in 1997. The pair then went on to star in their own series, Kenan & Kel, from 1996-2000.
Thompson joined the cast of SNL in 2003, making him the longest running cast member in the history of the series. Mitchell has been busy in the last 23 years, starring in a variety of films and television series, including the Nickelodeon series, Game Shakers. Palmer is no stranger to Nickelodeon series either, having starred in the network's True Jackson, VP  from 2008-2011.
In the Kenan & Kelly sketch, Palmer proposes a new project to Thompson, which he agrees to without actually hearing the pitch, assuming it will be a new Jordan Peele film. Instead, he finds himself starring in a very unevenly-toned reboot of his sitcom with Palmer replacing Mitchell. Mitchell eventually shows up at the convenient store that Thompson is running to be reunited with his old friend- a 2-liter of orange soda.
You can watch the Kenan & Kel reunion below: