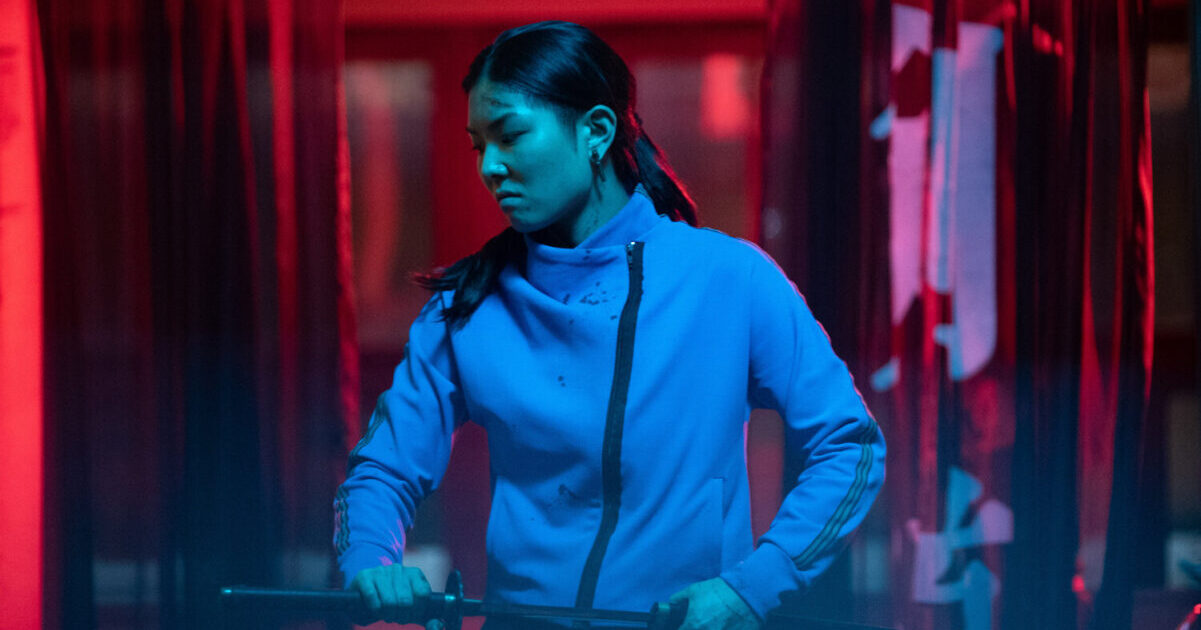 Japanese pop-singer MASUMI is best known for her debut musical act Friday Night Plans, a heartfelt and emotional album that showcased her unique singing and songwriting abilities. MASUMI can now add another milestone in her burgeoning career as an artist: action hero! She stars in Yakuza Princess as Akemi, an heiress to the Japanese crime syndicate who must battle street thugs, assassins and martial arts masters to reclaim her birthright. Directed by Vincente Amorim and co-starring Jonathan Rhys & Tsuyoshi Ihara, Yakuza Princess is a blood-spattering, butt-kicking showcase for MASUMI'S talents. MASUMI sat down with Screen Radar to discuss her feature film debut.
Lucas Longacre
What can you tell me about your new film Yakuza Princess?
MASUMI
Yakuza Princess is about an orphan who is in South Paulo, Brazil. And she finds out that a big Yakuza syndicate in Japan, half of them wants her dead, she realizes that she's the last heiress to the syndicate. And so she teams up with Shiro, which is Jonathan Rhys Meyers. We have an uneasy alliance together and he tells me that there's this sword called Murasumase that's intertwining our fates together. So that's how the story unfolds.
Lucas Longacre
So in the film, you duel swords, you run across rooftops, you get kicked over couches, how did you prepare for those action scenes? 
MASUMI
Before this movie, I've never had experience with stunt or martial arts at all. So I had my husband, who is a martial arts, US champion, and also, Rizo, who was my fight choreographer, to train me for a month, and we worked really hard to prepare for the scene.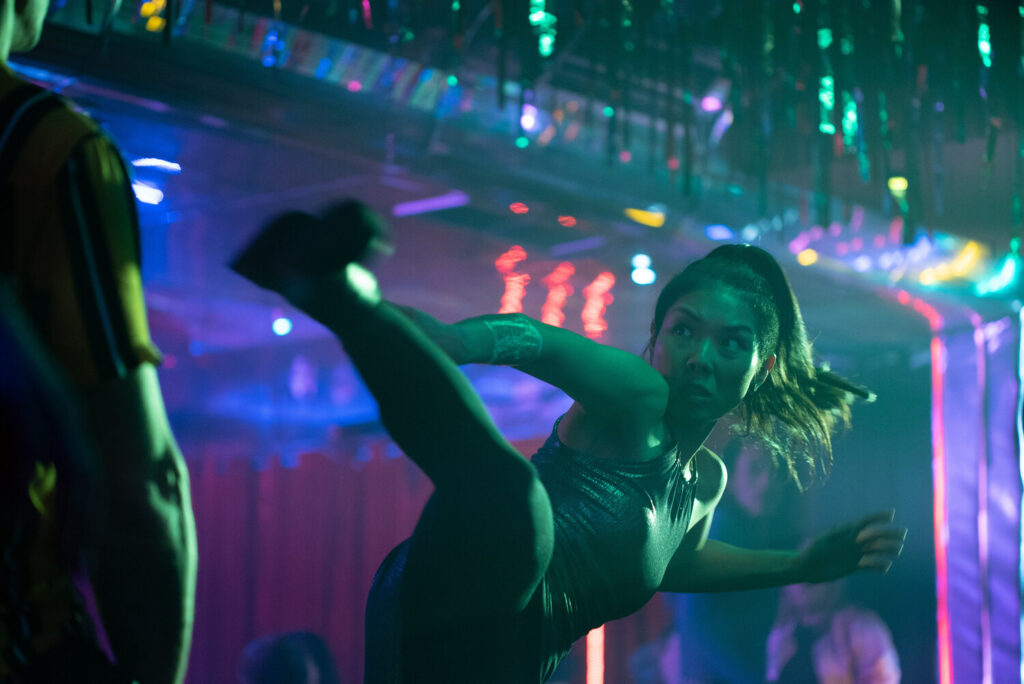 Lucas Longacre
I think it comes across in the film. I mean, the action is just really intense, and at times a little violent and gory, which is my kind of martial arts movie; I appreciate it. So the setting of Brazil, I think really makes this film stand out from other martial arts films. What was it like filming there?
MASUMI
Oh, my gosh, Brazil is gorgeous. And we shot using the Japanese community in Sao Paulo, which was also very unique, too. And we shot mostly at night times. Day times and night times in South Paulo look really different. I think it looks really beautiful there.
Lucas Longacre
The cinematography really stands out. It looked almost like they were pulling images from a graphic novel and putting it on screen. Was there any sequence that was your favorite in the film? Mine was the cemetery scene. I just thought it looks so haunting. But how about yourself?
MASUMI
I love that scene. Ooh, that's a tough question. One of my favorite is the scene where I'm fighting with my husband.
Lucas Longacre
I'm sure that was a lot of fun to film as well. So I noticed there was a scene for your character where she sings karaoke. Was that in the script beforehand, because of your musical career? Or is it something that they added in knowing that maybe your fans would also love to see that?
MASUMI
The current scene was always there, but we didn't know that we would end up using my original song. And that was a tough one because I wrote that song. And I know that song in and out. So to sing like I'm not a singer – because Akemi is not a singer, and she's very drunk – I couldn't sing it trying to make it too perfect. So that was a tough one.
Lucas Longacre
I never thought about that, that you had to pretend to not know the song well enough, even though you wrote it. It's a really spectacular cast with Tsuyoshi Ihara and Jonathan Rhys Meyers. What was it like working with them?
MASUMI
Oh, my gosh, I mean, I can't say good enough things about them because they were like, my big brother's. They helped me from the beginning to end, they were always there for me. Ihara-san helped me with a lot of sword [technique] because he has an incredible amount of experience with sword fighting. Jonathan was like my big brother. You know, he taught me about how to move with the camera, how to act and he was always right there for me.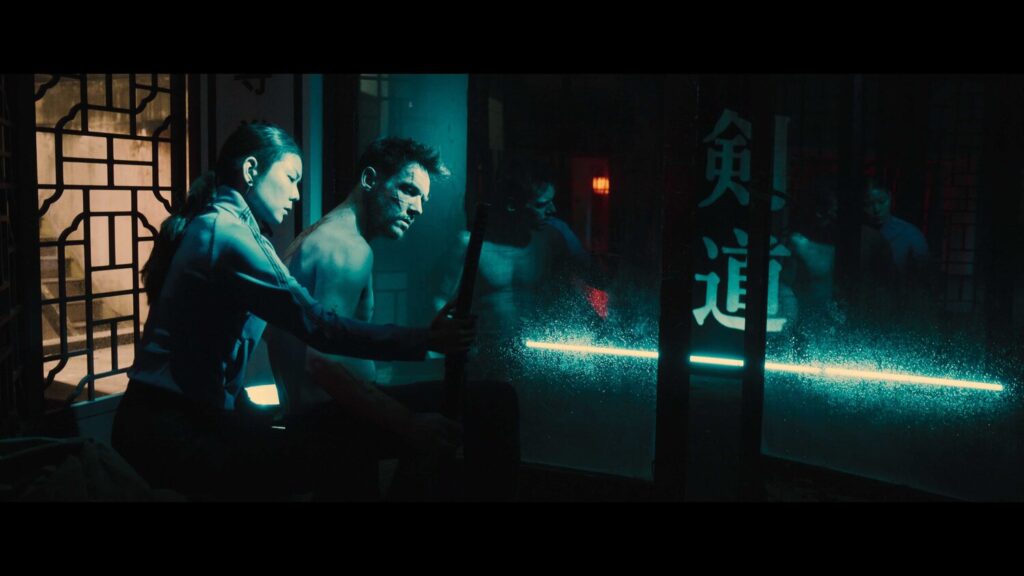 Lucas Longacre
Were you a fan of the graphic novel originally? Did you read any of it before filming?
MASUMI
Yes, absolutely. I got to read the original comic story. And then also the script that was adapted from the comic, and I loved it. I loved his drawings. And you know, I grew up with comics, obviously. All of that was very intriguing.
Lucas Longacre
If you grew up with different comics, what were some of your favorites?
MASUMI
Whoo. That's a good question. Because it's the comics that I read growing up was like, do you do know what Bi Bong is?
Lucas Longacre
What is that?
MASUMI
All the young Japanese girls read these comics growing up. The Anime that comes to my head right now is Sailor Moon.
Lucas Longacre
That was even super popular when I was a kid too. Is there anything in the film that fans of your music career should know about? Besides the one song, is there anything else that is attached to the film that we can be expecting to come out soon?
MASUMI
There is music that's coming out with the launch of the movie in the US. So I guess people can keep your eyes and ears out for the my new music.
Lucas Longacre
And so where can people find your music?
MASUMI
Spotify, Apple Music. Everywhere.
Lucas Longacre
Did you ever expect to see yourself becoming an action hero? That didn't seem like it was part of your plan originally?
MASUMI
No, sir. It was never my plan. But you know, life is amazing. And it brings you all kinds of opportunities. So I'm very excited about it.
Lucas Longacre
Is it something you kind of want to do with your career? Focus more on doing action films, or is this more of a stepping stone into something more dramatic?
MASUMI
I would like to do all kinds of stuff. It was great to do the action stuff. I never did action before but I realized that I really loved it. And I did, basically, most of my stunts and so I would like to do more of this.
Lucas Longacre
And so having this Japan and US connection in both of these markets. Is there any way you're going to try to leverage that moving forward in the future as well?
MASUMI
Yeah, absolutely. Why not, right? I'm from Japan, I'm proud to be Japanese. And I would want my Japanese people in Japan see me and recognize me and so hopefully I can work work both in Japan and in the US in the future.
Lucas Longacre
Wonderful. Well, those are all my questions. Is there anything you want to talk about when you're describing either your career or this film?
MASUMI
This was about a woman's story. I think it couldn't have been replaced with another man very easily because it was a very particularly written for a girl. And so all the girls that watch it, I hope it inspires them to choose your path on your own, because that's your birthright. I hope all the girls would feel inspired to tackle the world.
Lucas Longacre
Have you heard from your fans? Are they excited to see it?
MASUMI
Yeah, absolutely. Everybody's very excited. Now, that makes me very happy.
Lucas Longacre
And so how can one see this film? Where is it going to be released?
MASUMI
It's going to be in US theaters and and on demand on September 3.
Lucas Longacre
As far as martial arts films go, this one is just very unique. It's rare for me to come across a film that can really stand out from the pack. And I do think the visual language of the film as well as just the setting and you know, all the performances I think really make this definitely something that martial arts fans and just action fans should check out.
MASUMI
Oh, my gosh, thank you so much for saying that.
Yakuza Princess will be available in theaters and streaming at home starting September 3.