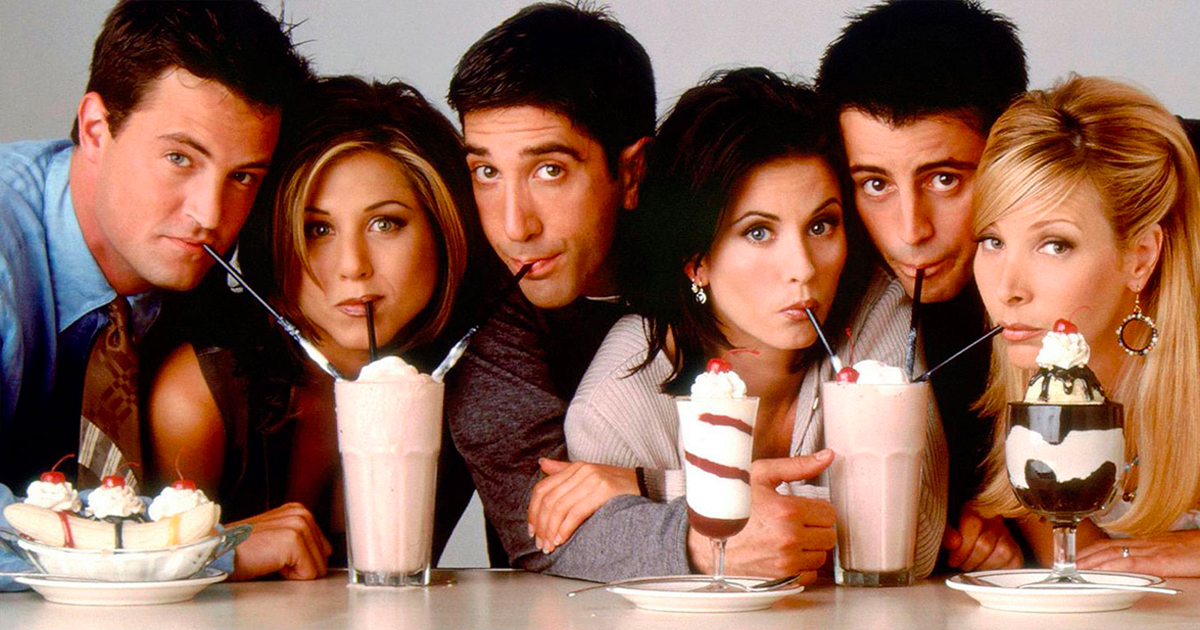 We finally have a premiere date for the Friends: The Reunion. The highly anticipated special will debut on May 27, putting it on its previous home of Thursday night.
Jennifer Aniston, Courteney Cox, Lisa Kudrow, Matt LeBlanc, Matthew Perry, and David Schwimmer will all be returning to Stage 24 on the Warner Bros. Studio lot, and the special will also include appearances from David Beckham, Justin Bieber, BTS, James Corden, Cindy Crawford, Cara Delevingne, Lady Gaga, Elliott Gould, Kit Harington, Larry Hankin, Mindy Kaling, Thomas Lennon, Christina Pickles, Tom Selleck, James Michael Tyler, Maggie Wheeler, Reese Witherspoon and Malala Yousafzai. Noticeably absent is Paul Rudd, who joined the cast as a semi-regular in the final two seasons of the show.
Friends: The Reunion debuts on May 27 on HBO Max.