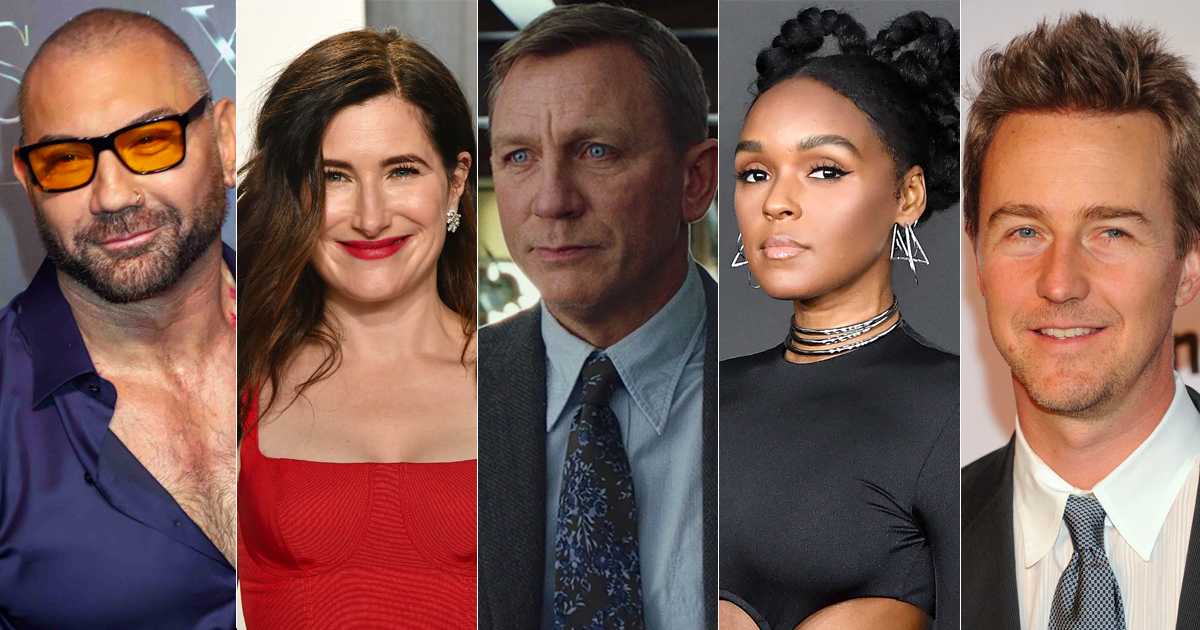 After the critical and financial success of Rain Johnson's 2019 whodunit Knives Out, talks of sequels quickly surfaced.  Netflix agreed to pay over $450 million for the rights to two sequels in the budding franchise, each to be  written and directed by Johnson with Daniel Craig returning to the role of detective Benoit Blanc.
The cast of the second Knives Out film is has been trickling out, and so far, joining Craig will be Edward Norton, Dave Bautista, Kathryn Hahn, and Janelle Monáe. 
The original film, which starred Craig, Jamie Lee Curtis, Chris Evans, Toni Collette, Ana de Armas and Christopher Plummer, grossed $311.4 million worldwide against a $40 million budget and earned an Oscar nomination for Johnson's original screenplay.
Incidentally, the casting of Edward Norton, Dave Bautista, Kathryn Hahn brings three members of the MCU into the film, joining the franchise that first featured fellow MCU-mate Chris Evans. Granted, given how big the MCU is, you'd be hard-pressed to find a film these days without a member of the MCU in it.