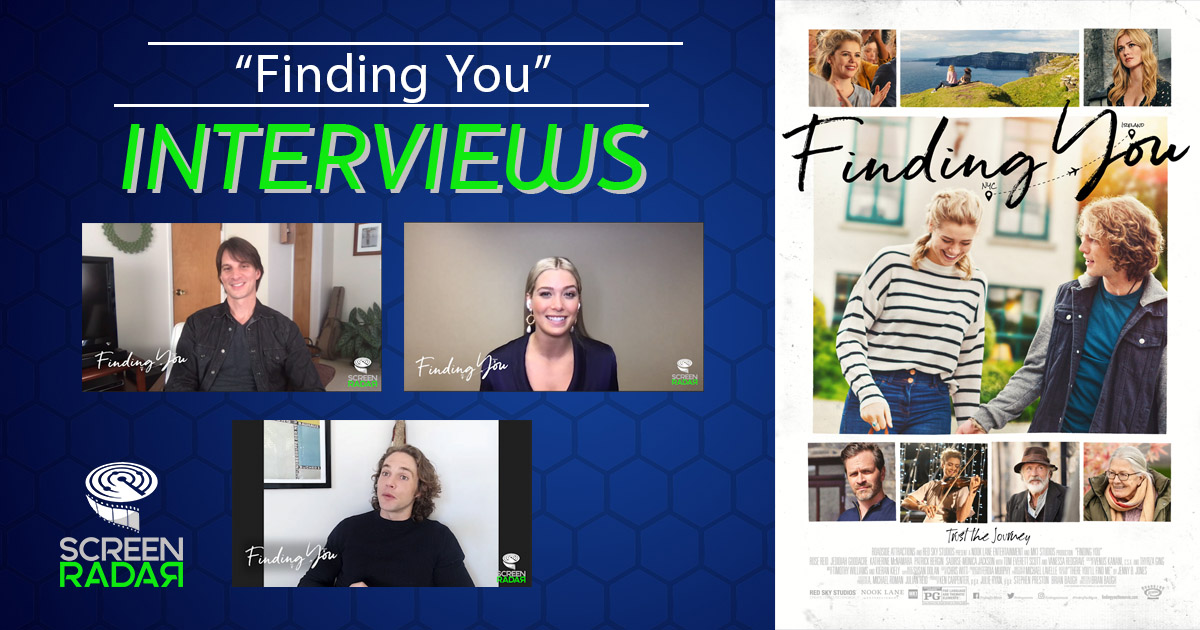 Finding You is everything one could ask for in an inspirational romantic drama that will have you leaving the movie theater with a full heart and smile. After a lackluster audition for a prestigious music conservatory in New York, Finley Sinclair (Rose Reid) finds herself boarding a plane to begin a semester abroad in coastal Ireland. In the air and on the ground, she encounters movie star and teenage heartthrob Beckett Rush (Jedidiah Goodacre) who is staying at her host family's B&B while he films the latest installment of his medieval fantasy-adventure franchise. Dragons and romantic sparks aren't the only things flying in Finding You, as the unsuspecting pair begin to take a liking to one another, with one showing the other a new perspective on life. However, as both Finley and Beckett search to discover their true passions and freedom, Beckett's stardom hinders their relationship and they must decide what and whom they are willing to risk for love. 
Based on the Jenny B. Jones novel There You'll Find Me, Finding You is written and directed by Brian Baugh also stars Katherine McNamara, Patrick Bergin, Saoirse-Monica Jackson, and Judith Hoag, with Tom Everett Scott and Academy Award winner Vanessa Redgrave. The film was shot exclusively in Ireland which included stints in and around Dublin, Claire, Offaly, Kildare, and the beautiful town of Carlingford which is the location for the film's "village set." 
We spoke with the stars of the film Rose Reid and Jedidiah Goodacre as well as Finding You's director and write Brian Baugh. 
Finding You will premiere only in theaters on May 14th, 2021.