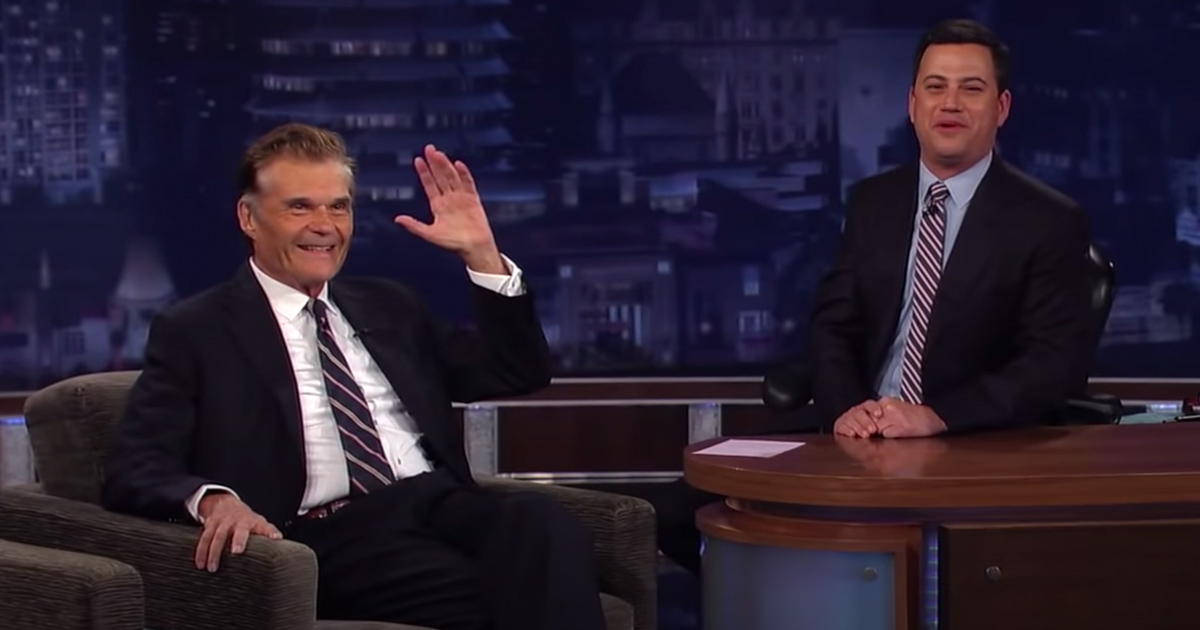 Jimmy Kimmel and some celebrity friends and colleagues of Fred Willard paid a funny and touching tribute to the late actor and comedian. Kimmel shared clips of Willard's many sketch appearances on his talk show, while Christopher Guest, Catherine O'Hara, Norman Lear, Eugene Levy, Martin Mull, Ty Burrell, Julie Bowen and Ray Romano discuss working with Willard and share about his incredible kindness and talent.
Willard passed away this past weekend at the age of 86. He was best known for his work in Christopher Guest's ensembles, co-starring in films such as Best in Show, For Your Consideration and A Mighty Wind. He also appeared in the films  This Is Spinal Tap, Anchorman: The Legend of Ron Burgundy and Harold & Kumar Go to White Castle. Willard got his start with  Second City, and went on to co-star with Martin Mull in the talk show series Fernwood 2 Night. 
Willard was nominated for outstanding guest actor in a comedy series for three timers for his work on  Everybody Loves Raymond and  Modern Family in 2010. He will next be seen co-starring opposite Steve Carell in Netflix's Space Force which debuts on May 29.