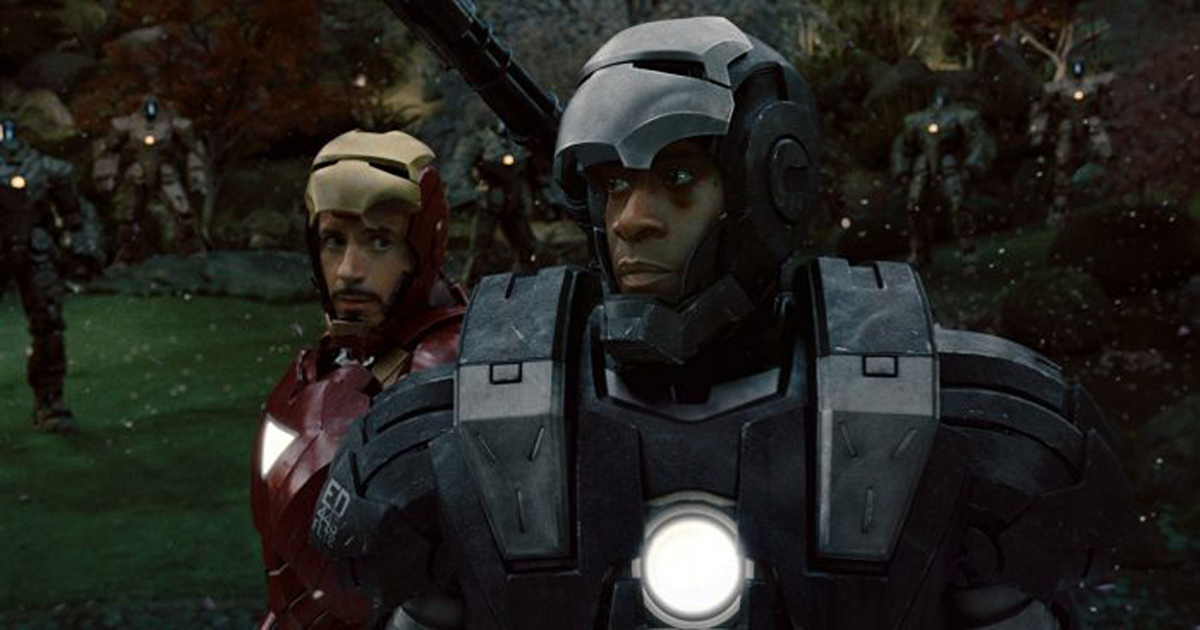 Today, Don Cheadle confirmed that he will be making an appearance as Lt. Col. James "Rhodey" Rhodes aka War Machine in the upcoming Disney+ series The Falcon and the Winter Soldier. 
In an interview with BroBible's Post-Credit Podcast Cheadle spoke of "some of the fun in the MCU" when it comes to cross-platforming characters and storylines in the movies, and now, on television. "It's really fun and interesting and, by all imagination, completely open-ended — this can go anywhere," said Cheadle. "You know, Rhodey shows up in Winter Soldier and Falcon's show." 
Within the interview, Cheadle also mentioned his upcoming Disney+ series, Armor Wars, which will take place after the events of Avengers: Endgame and more specifically, after the death of Tony Stark. "The death of Tony Stark, I'm pretty sure, will play a role in the series," said Cheadle. As for Rhodey "he's now up again and he's now walking again and he's now mobile again—so as the technology continues to develop and we keep making innovations in the suit and what happens, I imagine there's gonna be another elevation and another way that we're going to keep digging into that part of Rhodey."
The 56-year-old Academy-Award nominated character made his first MCU appearance in Iron Man 2, replacing Terrence Howard in the role of Rhodey. Within the same film, fans were introduced to Cheadle's War Machine and eventually the Iron Patriot. This latest project will make Rhodes the longest-tenured character in the Marvel Cinematic Universe. 
The Falcon and the Winter Soldier is set to premiere on Disney+ Friday, March 19, 2021, two weeks after the season finale of WandaVision. The latest series stars Anthony Mackie as Sam Wilson (Falcon) and Sebastian Stan as Bucky Barnes (Winter Soldier).