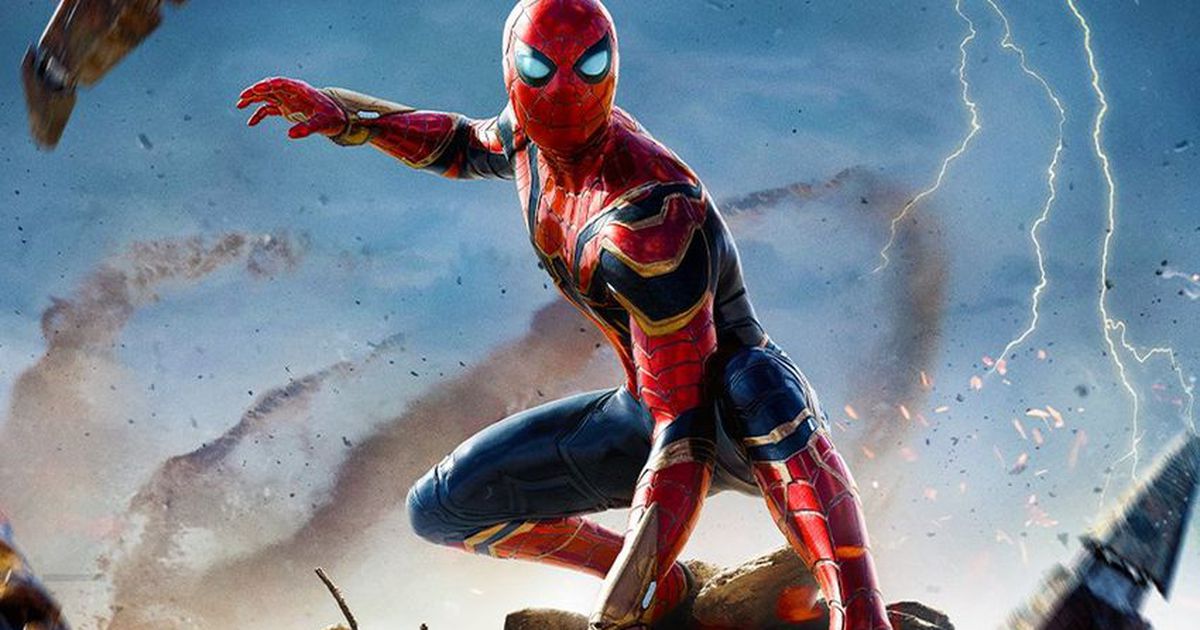 WARNING: This article contains major spoilers for Spider-Man: No Way Home, and some other MCU films for that matter.
It's safe to say that the decision to meld Disney's MCU with Sony's previous Spider-Man franchises was an overwhelming success, both creatively and financially. Spider-Man: No Way Home holds the record for the second biggest box office opening of all time, behind only Avengers: Endgame, and currently has a 94% Tomatometer score and a 96% Audience score on Rotten Tomatoes. This was a big win all around.
While the film was a fan-pleaser, to say the least, it ended with a sacrifice by Peter that is meant to begin a fresh slate for Spider-Man going forward. With the world now not knowing who Peter Parker is, Peter is forced to begin his life anew, forcing the transition from high school to adulthood that we've seen played out before a bit more organically in both the comics and on film. But I believe that this development in the trajectory of the character was not solely a creative decision, but also a financial one, as it is the first step of transitioning Spider-Man away from Disney and the MCU.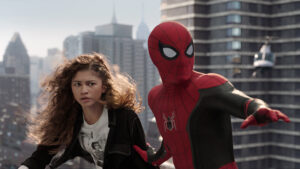 Before Mysterio outed Peter as Spidey (via J. Jonah Jamison), the only non-deceased people outside of Peter's inner circle to know his secret were Happy Hogan, Adrian Toomes/Vulture, Doctor Strange, Pepper Potts, Carol Danvers/Captain Marvel, Nick Fury, Maria Hill, Talos and Soren, none of whom remember him anymore. This doesn't retcon the events of Avengers: End Game, Homecoming, Far from Home, or No Way Home, but it does modify each of these characters' memories of said events, some more than others. Captain Marvel's brief introduction to Peter in End Game pales in comparison to Nick Fury's (actually Talos') recruitment efforts in Far from Home.
So where do each of those characters stand going forward in regard to Peter? In theory, Spider-Man could just simply reintroduce himself as Peter if he wanted to and it would have little to no repercussions whatsoever. Heck, Peter could probably explain the events of No Way Home to Dr. Strange and Nick Fury and they'd likely believe him. But not only would that not really benefit Peter at all (nor would it likely be detrimental), but it is also not the direction I believe Sony is taking the franchise.
Producer Amy Pascal's announcement in November that they were moving ahead with a new trilogy, furthering the deal between Sony and Disney, was recently backed up by statements from Pascal and Kevin Fiege saying that they are developing the stories for the next three films. Pascal went as far as saying that she hopes the relationship between the studios "lasts forever," and I have no reason to believe that those sentiments are not true.
The 2019 financial dispute between Disney and Sony called into question the possibility of there even being a third Spidey MCU-related film, let alone another trilogy beyond it. However, I suspect that both the resolution of that dispute, as well as the announcement of future Spidey films, were done so with one caveat: slowly move Spider-Man away from the MCU.
Keep in mind, Tom Holland and his Spider-Man were on loan to Disney for Captain America: Civil War, Infinity War, and End Game. The Spidey Home trilogy was made by Holland's proper bosses at Sony. And although No Way Home was most definitely tied to the MCU (specifically to Dr. Strange and Happy), this was, without a doubt, a Sony Spidey-franchise focused film. Given Dr. Strange's powers and his connection to the multiverse, it only made sense to utilize him here, but his character was a means to an end in the storytelling. Sony has proven that they can still pull off a largely non-MCU Spider-Man live-action film (they more than proved they can pull off an animated Spidey film with 2018's Academy Award-winning Spider-Man: Into the Spider-Verse). 
With the world forgetting Peter (again, specifically Dr. Strange and Happy), he no longer has any personal ties to the Avengers or Avengers-connected heroes. We can assume they all know and remember Spider-Man, but Spidey really only fought alongside the other Marvel heroes on a few brief occasions. With Tony gone and Happy and Nick Fury not remembering Peter, there's no one to even make a connection to the Avengers (though in theory, Nick Fury could do a little bit of digging as to who the web-slinging superhero is). Spider-Man's absence going forward would likely go largely unnoticed by the other Marvel heroes.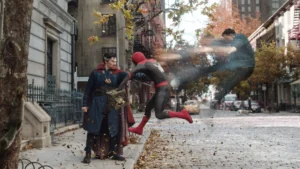 No Way Home's mid-credits scene with Eddie Brock (a character Sony owns) means we'll be seeing a Venom/Spider-Man crossover in the not-so-distant future. And Electro's not-so-subtle reference to a black Spider-Man, and the introduction of Miles Morales' uncle, the Prowler (a character Sony also owns), in Homecoming, more than hints that we'll be seeing Miles (take a guess who owns him) pop up soon as well.
While Pascal and Fiege are ramping up for a new Spider-Man trilogy, I believe it will mark Spidey's swan song in the MCU and set up Miles as Sony's new resident Web-Slinger. Holland himself has stated that he believes that Miles should be the focus going forward, and while Holland has also stated he is unclear what the future holds for him (as of the posting of this article, Holland has not yet signed on for any other films), though he would like to stay on and produce at the very least. I believe he will definitely stay on as a producer, but that they'll get him for at least one or two more films to help make the transition to whoever will be playing Miles.
The next three films will likely have some MCU-related references, but I think we will begin seeing less and less with each passing film. Phasing out Tom Holland's Peter Parker and ushering in Miles as the new Spider-Man over the next three films is the most logical way to appease fans of the MCU and allow Sony to take back the reins of their Spidey franchise.
We will likely never see Sony hand Spider-Man back to Disney, not with the overwhelming success of the last three films. But at the same time, Sony knows Disney and the MCU are key factors to that success. It only makes sense that they would slowly move Spider-Man away from the MCU while at the same time slowly introducing Miles, seamlessly transitioning the franchise fully back to Sony. The world forgetting Peter Parker was just the first step of that transition.