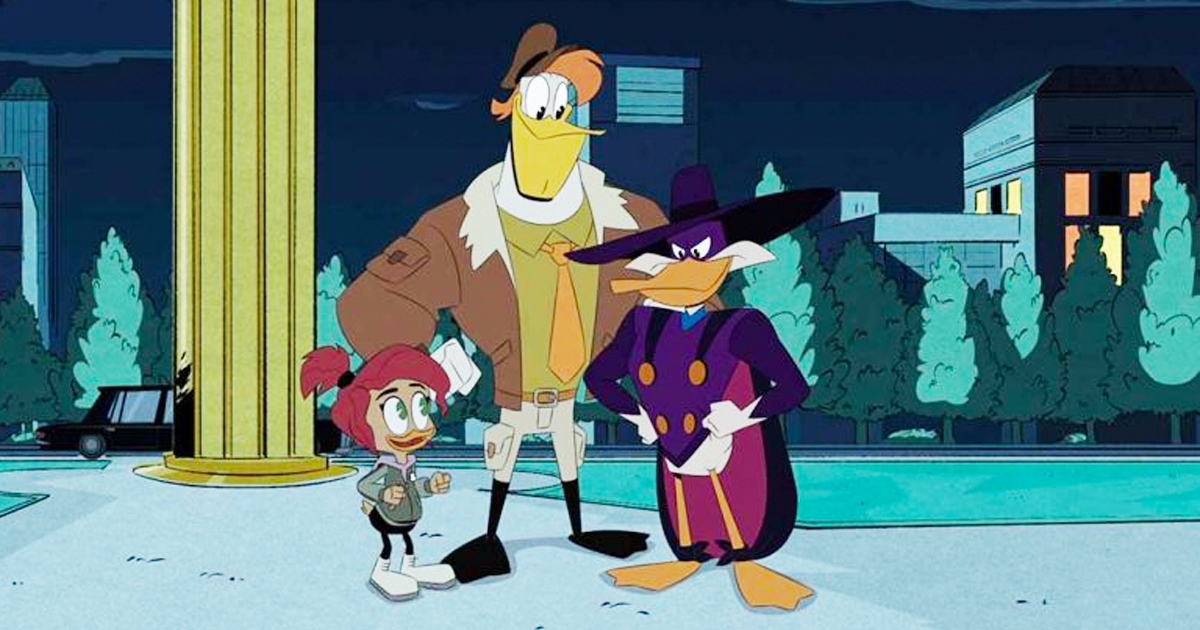 After making his return in the Disney XD reboot of DuckTales, Darkwing Duck is getting his own series again on Disney+.
The original Darkwing Duck ran in syndication (as well as ABC and the Disney Channel) for three seasons after debuting in 1991. The Batman-like character was suburban duck-dad Drake Mallard who was raising his adopted daughter Gosalyn by day, and fighting crime, along with his pilot sidekick Launchpad McQuack, on the streets of St. Canard by night under the moniker of Darkwing Duck. The series, which featured the voices of Jim Cummings as Darkwing Duck, Christine Cavanaugh as Gosalyn, and Terry McGovern as Launchpad, ran for 91 episodes.
The most recent version of Darkwing has the character as a fictional character from an old superhero television series, with Darkwing Duck fan club president Drake Mallard (voiced by Chris Diamantopoulos) taking on he role in real life. Original Darkwing Duck creator Tad Stones has denied that there is a connection between the original series and the original Duck Tales, despite numerous crossover characters, like Launch Pad, Roboduck, stating that they exist is "alternate Duckiverse's." However, the new series had Darkwing and DuckTales firmly in the same Duckiverse.
The new Darkwing Duck will be executive produced by Seth Rogen, Evan Goldberg, James Weaver, and Alex McAtee of Point Grey Pictures.