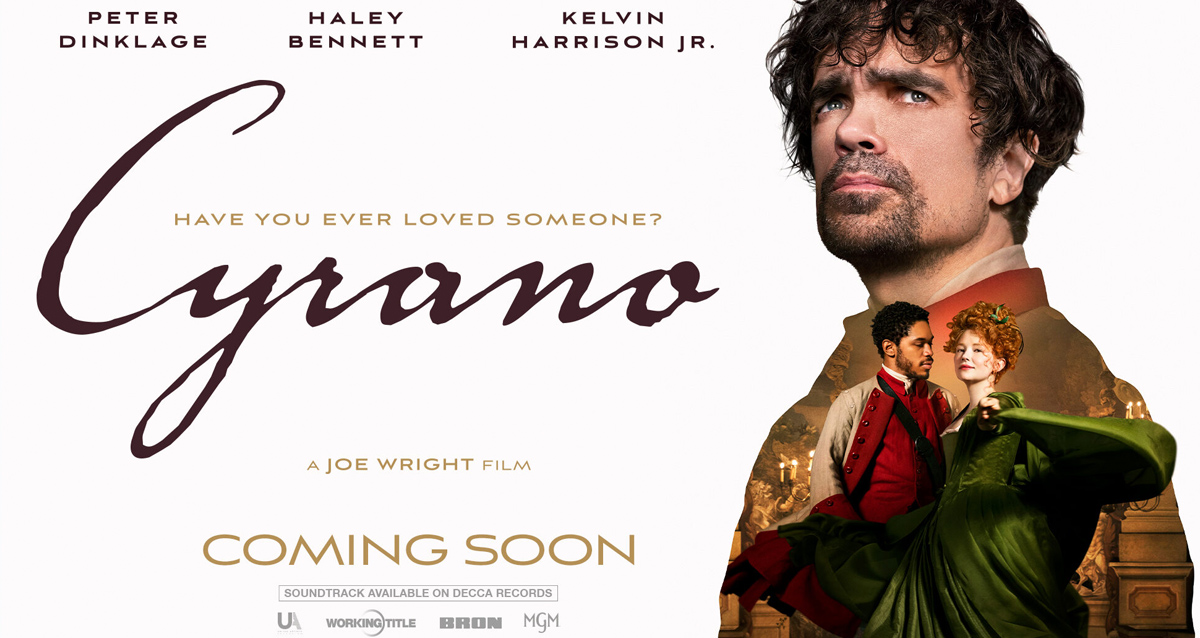 Cyrano  based on Erica Schmidt's 2018 stage musical of the same name, itself based on the  classic 1897 Edmond Rostand play Cyrano de Bergerac. The film stars Peter Dinklage and Haley Bennett, who will reprise their roles from the stage musical, as well as Kelvin Harrison Jr., Bashir Salahuddin, and Ben Mendelsohn.
Cyrano de Bergerac tells the story of titular hero and his romance-by-proxy of the beautiful Roxanne. Cyrano is a dashing figure; a skilled swordsman, a gifted poet and a talented musician. However, he has one flaw that greatly hampers his romantic confidence – a remarkably large nose. He resorts to writing letters to her on behalf of one of his cadets, Christian, who is also in love with Roxane but just doesn't know how to tell her. There have been numerous adaptations of the play, including the 1987 comedy Roxanne starring Steve Martin and Daryl Hannah and the 1990 French film Cyrano de Bergerac starring Gérard Depardieu.
The film directed by Joe Wright and written by  Schmidt, and is scheduled for release on December 31, 2021.