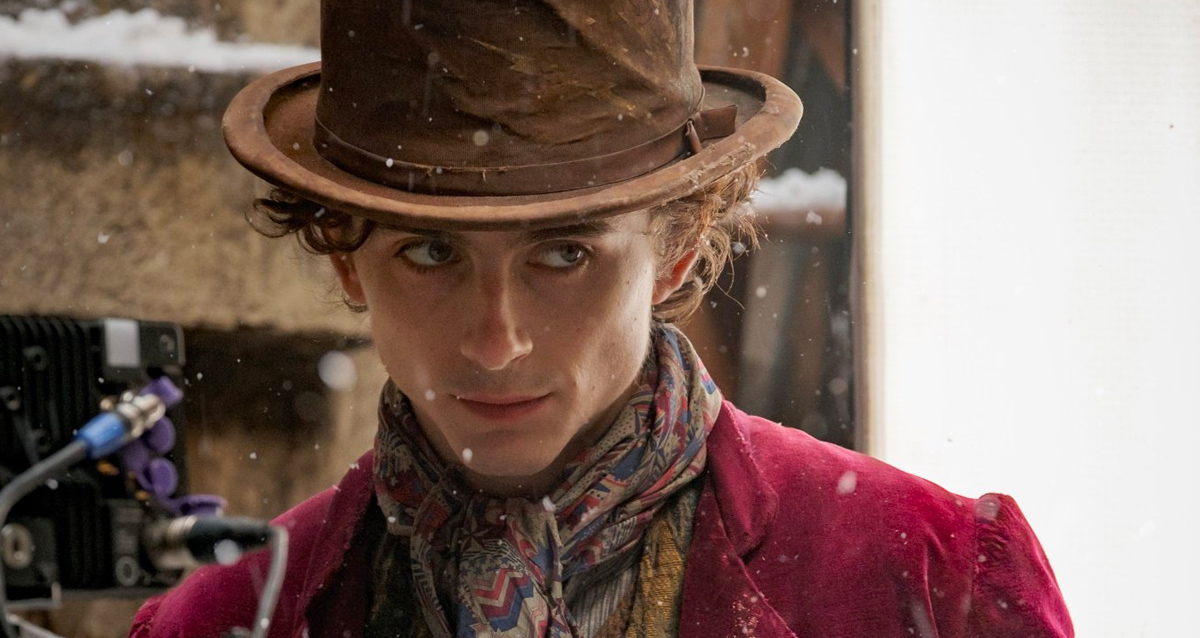 Production has begun on the Willy Wonka prequel, Wonka, and the film's star Timothée Chalamet went to Twitter to show off his look for the famed fictitious candy maker. Wonka will focus on Willy Wonka's childhood days before creating his esteemed chocolate factory. The project was in development for almost five years but only recently garnered enough steam to move forward in its production.
In 2005, Warner Bros. released Tim Burton's Charlie and the Chocolate Factory starring Johnny Depp that was a darker reboot of the classic 1971 film Willy Wonka & the Chocolate Family with Gene Wilder. It is undetermined whether Wonka will include characters or plot lines from either of the two films, including the staple Oompa-Loompas.
Wonka is being produced by David Heyman (Harry Potter), based on a script by Simon Rich (Saturday Night Live), with Paul King (Paddington)  directing.
Warner Bros. has its eyes set on releasing the film, in theaters, by March 17, 2023.
WONKA ✨✨🍫 pic.twitter.com/ozaerNtroP

— Timothée Chalamet (@RealChalamet) October 10, 2021