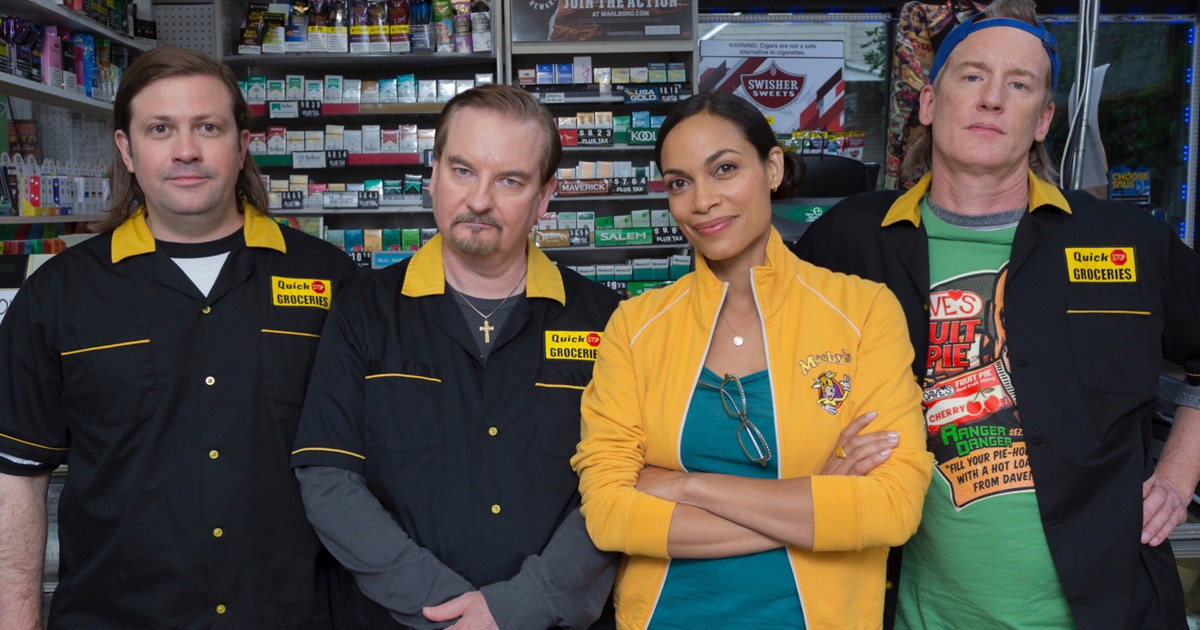 Kevin Smith has released the trailer for his upcoming Clerks III. The film, which is the ninth in Smith's View Askewniverse, brings Dante and Randall back to the Quick Stop nearly 30 years after the first Clerks. 
Clerks stars Brian O'Halloran and Jeff Anderson reprise their roles as Dante and Randal, along with Jason Mewes and Smith as Jay and Silent Bob. Marilyn Ghigliotti (Veronica) also returns, along with  and Scott Schiaffo (Chewlie's gum representative). Rosario Dawson's Becky and Trevor Fehrman's Elias from Clerks II also appear in the film. The plot has Randall mimicking Smith's road to filmmaking, deciding to make a film about being a clerk at the Quick Stop.
When Clerks III was acquired by Lionsgate, Smith stated, "There's a saying from the Tao that goes something like 'To be great is to go on. To go on is to go far. To go far is to return. Thanks to Lionsgate, we get to return to where it all started with almost the whole cast that started it all! And for the first time since the first time we ever made a movie in 1993, we're shooting the entire flick on location in New Jersey, as an ode to both the enduring allure of cinema and the resourcefulness and lunacy of its storytellers. Years ago, Dante and Randal made me a filmmaker – so now it's time I return the favor."
Clerks III joins Smith's Jersey-set cinematic universe, which also includes Clerks (1994), Mallrats (1995), Chasing Amy (1997), Dogma (1999), Jay and Silent Bob Strike Back (2001), Clerks II (2006), Jay & Silent Bob's Super Groovy Cartoon Movie! (2013), Jay and Silent Bob Reboot (2019), as well as the upcoming Twilight of the Mallrats and the Clerks animated series.
Clerks III opens September 13, 2022.