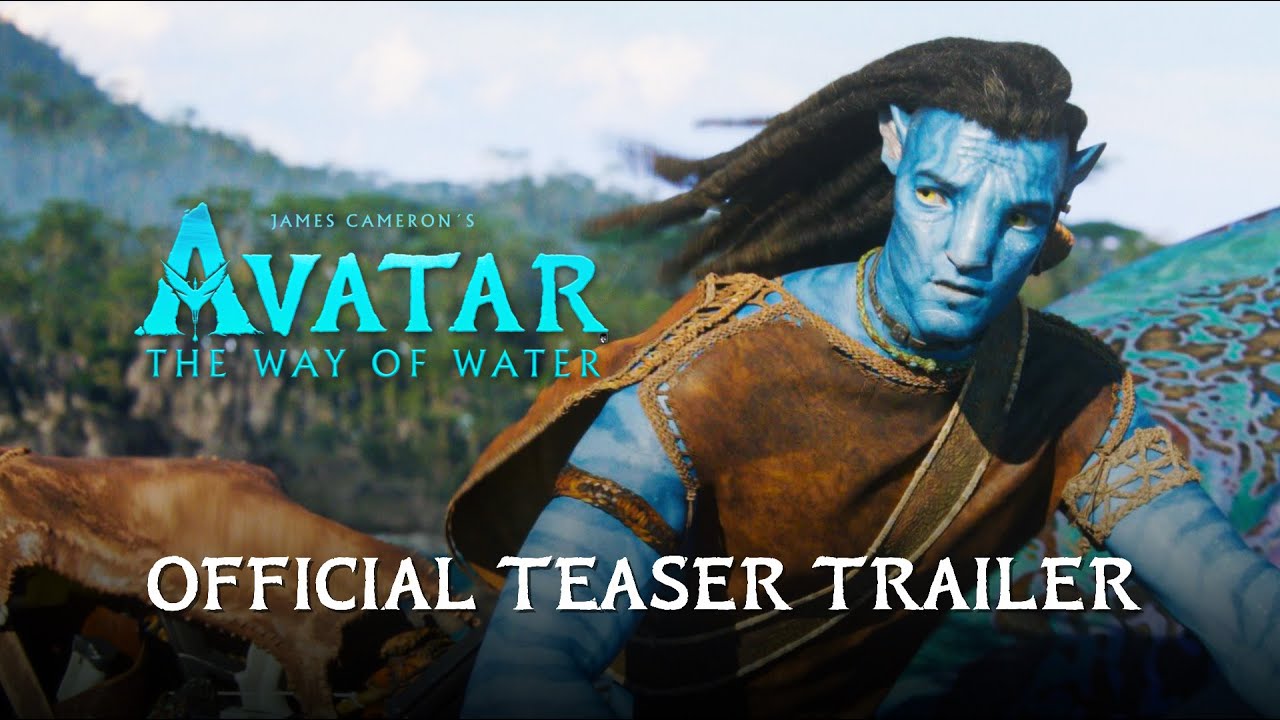 Thirteen years after the release of the original blockbuster film, we finally have a sequel to Avatar, titled Avatar: The Way of Water, and a teaser trailer has been released.
Set more than a decade after the events of the first film, "Avatar: The Way of Water" begins to tell the story of the Sully family (Jake, Neytiri, and their kids), the trouble that follows them, the lengths they go to keep each other safe, the battles they fight to stay alive, and the tragedies they endure.
Director James Cameron, who had stated in 2006 that he would like to make sequels to Avatar if it was successful, announced the first two sequels in 2010 following the widespread success of the first film, with The Way of Water aiming for a 2014 release. However, the addition of three more sequels (to the first one), and the necessity to develop new technology in order to film performance capture scenes underwater, a feat never accomplished before, led to significant delays to allow the crew more time to work on the writing, pre-production, and visual effects.
Preliminary shooting for the film started in Manhattan Beach, California, on August 15, 2017, followed by principal photography simultaneously with Avatar 3 in New Zealand on September 25, 2017; filming concluded in late September 2020, after over three years of shooting, despite production being interrupted due to the COVID-19 pandemic.
Directed by James Cameron and produced by Cameron and Jon Landau, the film stars Zoe Saldana, Sam Worthington, Sigourney Weaver, Stephen Lang, Cliff Curtis, Joel David Moore, CCH Pounder, Edie Falco, Jemaine Clement and Kate Winslet.
Avatar: The Way of Water opens December 16, 2022, with the following three sequels to be released, respectively, on December 20, 2024, December 18, 2026 and December 22, 2028.