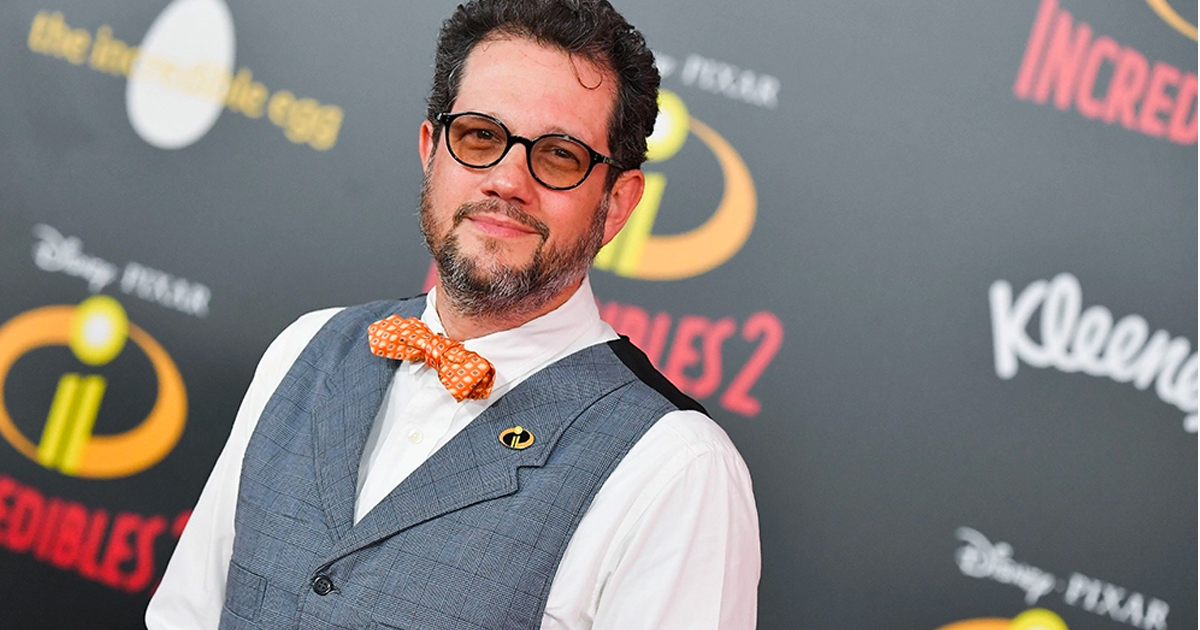 Michael Giacchino is one of the most prolific and diverse film composers working today. His film scores include several films from the Mission: Impossible, Jurassic Park and Star Trek series, seven Pixar Animation Studios films, Super 8, Dawn of the Planet of the Apes, Zootopia, Doctor Strange, Rogue One: A Star Wars Story, and Spider-Man: Far From Home, and the upcoming film The Batman. After three decades in the industry, he is finally releasing his first album of original content. The album, titled TRAVELOGUE VOLUME 1, is available for preorder here r starting October 5.
The  video for the first single can be found below. Here is the press release:
ACADEMY AWARD-WINNING COMPOSER
MICHAEL GIACCHINO UNVEILS
DEBUT ORIGINAL ALBUM "TRAVELOGUE VOLUME 1"
Austin, TX – October 5, 2020 – Mondo's Death Waltz Originals is proud to be the home for Academy Award-winning composer Michael Giacchino's debut non-soundtrack album, a masterfully constructed concept album titled TRAVELOGUE VOLUME 1. Mr. Giacchino is one of the greatest modern composers with iconic scores from film and television like The Incredibles, Lost, Rogue One: A Star Wars Story, Star Trek, Up and it is beyond exciting to present his first solo album this fall. Pressed on 2x 180 Gram colored vinyl, TRAVELOGUE VOLUME 1 is available for pre-order at 
MondoShop.com
 now, and will also be available on all streaming platforms, digital retailers, and independent record stores October 30.
The first single from the album "Sidereal Day: 2" is available on Spotify today, and a teaser video for TRAVELOGUE VOLUME 1 is available now, featuring animation commissioned by Mr. Giacchino from recent CalArts Animation Program graduates Joey Karwal, Lorenzo Fresta and Gobelins graduate Bruno Cohen Castelnuovo.
Michael Giacchino and his Nouvelle Modernica Orchestra – Travelogue Volume 1
"It's difficult to express how honored we feel to be the home of Michael Giacchino's first non-soundtrack album. Ever since we founded the Death Waltz Originals imprint, we've dreamed of being a platform and a stage for some of our favorite songwriters and composers. So when Michael reached out with this project, not only was it a perfect fit, but also a culmination of the years of releasing his incredible film scores at Mondo," said Mondo Records' Spencer Hickman and Mo Shafeek.
TRAVELOGUE VOLUME 1 by Michael Giacchino and his Nouvelle Modernica Orchestra takes the listener on a cosmic journey of both space and time, unlike anything they have heard before. The record follows a space traveller seeking solace on a planet that isn't as broken and lost as her own distant world. Upon discovering earth, the story unfolds throughout its 11 captivating tracks.
The songs have a beautiful, timeless, hazy feeling that transports the listener to their own imagination. Musically, it's indebted to the easy listening wonders of such legendary musicians as Martin Denny and Lex Baxter, both of whom pioneered the lounge music of the 50s and 60s. While
Mr. Giacchino continues the tradition of using driving jazz-infused rhythms, he updates this timeless sound with synths, samples and a full string orchestra bringing it into 2020 and making it his own. His melodies (as always) are incredible, weaving in and out of tracks with a boundless fluidity, and the record is so much fun you'll find yourself listening to it again the minute the needle hits the run-out groove of side 4.
The album artwork by Henry Abrams compliments the music perfectly, its effortless beauty is something to get lost in as you listen. Sit back and let Michael Giacchino and his Nouvelle Modernica Orchestra transport you to a place both familiar and strange as you let the sounds of yesteryear take you into the future.
Composer Michael Giacchino has credits that feature some of the most popular and acclaimed film projects in recent history, including The Incredibles, War for the Planet of the Apes, Ratatouille, Star Trek, Jurassic World, Rogue One: A Star Wars Story, Spider-Man: Homecoming, Coco, in addition to the iconic television series Lost. Giacchino's 2009 score for the Pixar hit Up earned him an Oscar®, a Golden Globe®, the BAFTA, the Broadcast Film Critics' Choice Award and two GRAMMY® Awards. Jojo Rabbit, the critically acclaimed Fox Searchlight film written and directed by Taika Waititi, earned Giacchino a BAFTA nomination this year. His upcoming film projects include Matt Reeves' The Batman.
Michael Giacchino and his Nouvelle Modernica Orchestra – Travelogue Volume 1
Original Artwork by Henry Abrams
Additional Illustrations, Symbols and Track Titles by Max Pescherine
Narrative Written by Alison-Eve Hammersley based on an original Story by Michael Giacchino
Narrated by Janina Gavankar
Available for pre-order beginning October 5
In stores, digital retailers and on streaming platforms October 30
Visit the Mondo official site & social handles for more information: