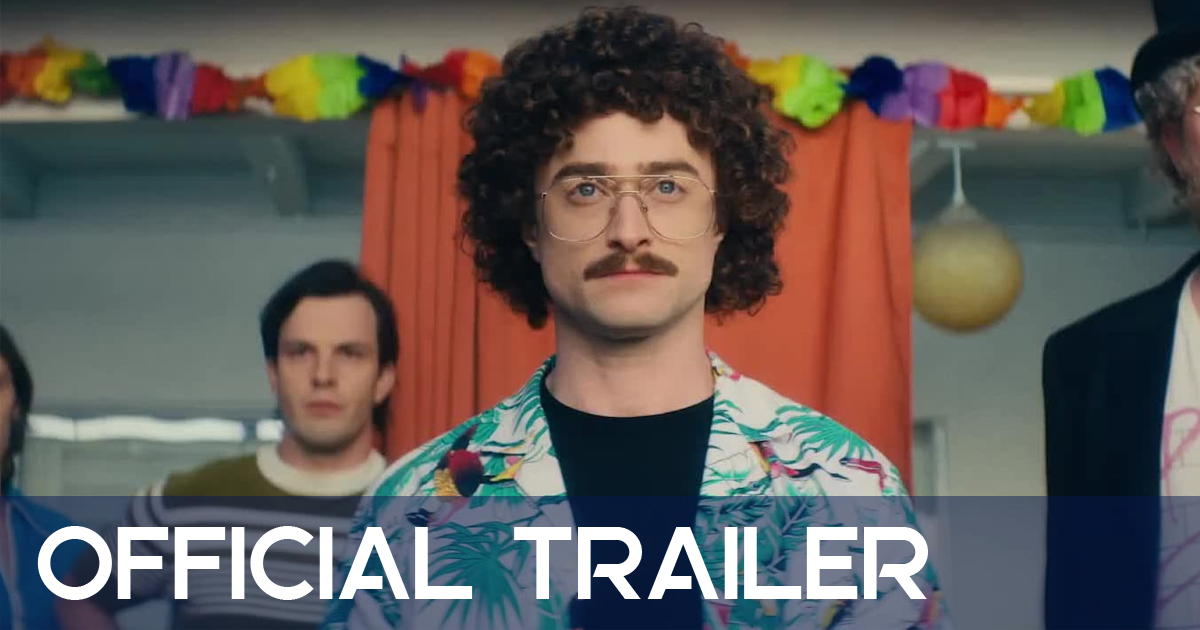 Well, what else were you expecting from a Weird Al biopic, but a biopic parody? Daniel Radcliffe stars as the legendary parody and polka king, Weird Al Yankovic, in Roku's original film, WEIRD: The Al Yankovic Story.
Rather than actually portraying the events of Yankovic's life, we're given the UHF treatment, checking off all of the Hollywood rock and roll biopic cliches, from torrid love affairs to drug abuse to rising from the ashes after hitting rock bottom. Radcliffe, who is not afraid to go outside of the box in regards to the roles he takes on (like Guns Akimbo and Swiss Army Man), is no stranger to comedy, starring in TBS's Miracle Workers, as well as the adventure comedy The Lost City. In WEIRD he is joined by comedy veterans Rainn Wilson (brilliantly cast as Dr. Demento), Thomas Lennon and Will Forte, as well as Julianne Nicholson and Toby Huss as Al's parents, and  Evan Rachel Wood as Madonna.
Here is the official description of the film: The biopic holds nothing back, exploring every facet of Yankovic's life, from his meteoric rise to fame with early hits like 'Eat It' and 'Like a Surgeon' to his torrid celebrity love affairs and famously depraved lifestyle. WEIRD: The Al Yankovic Story takes audiences on a truly unbelievable journey through Yankovic's life and career, from gifted child prodigy to the greatest musical legend of all time.
If any of the trailer looks familiar, it's because the film is based on the Funny or Die sketch of the same name. That mock trailer, which featured Aaron Paul, Olivia Wilde, Gary Cole, Mary Steenburgen and Patton Oswald, shares the same story beats as the Roku film, including some verbatim dialogue.
It's clear that Yankovic, who also appears in the upcoming film, had a big hand in the production of the film. In a statement, he said, " When my last movie UHF came out in 1989, I made a solemn vow to my fans that I would release a major motion picture every 33 years, like clockwork. I'm very happy to say we're on schedule," Yankovic said in a statement. "And I am absolutely thrilled that Daniel Radcliffe will be portraying me in the film. I have no doubt whatsoever that this is the role future generations will remember him for."
WEIRD: The Al Yankovic Story  debuts on The Roku Channel on November 4, 2022.