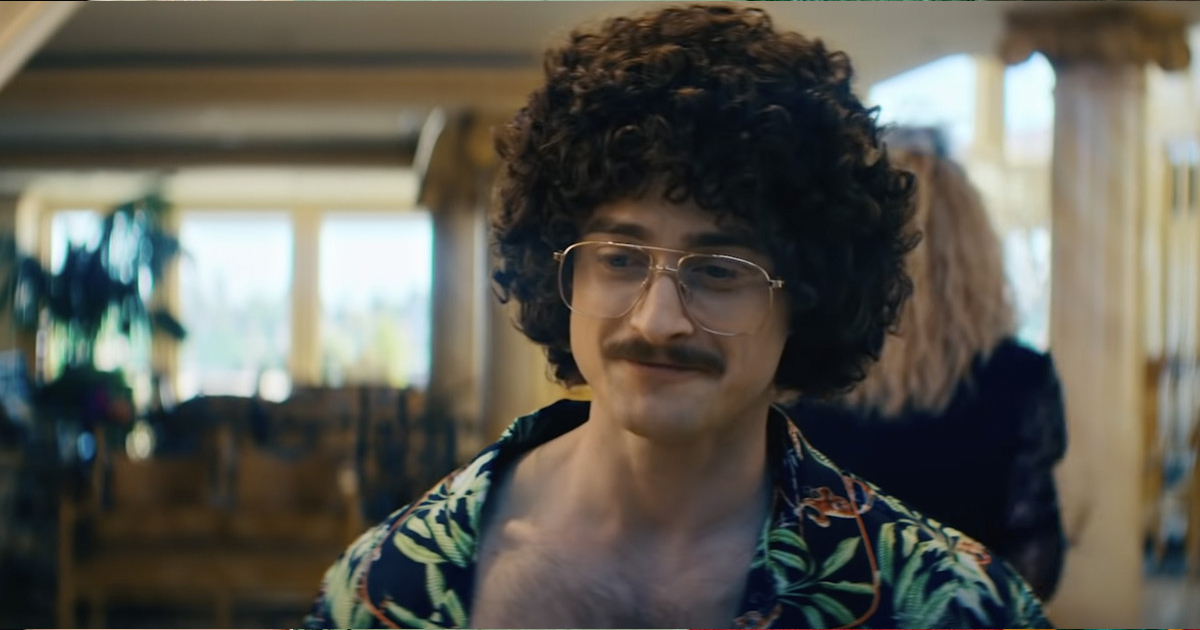 Weird: The Al Yankovic Story, starring Daniel Radcliffe as the prolific musician behind funny tunes like "Eat It" and "Amish Paradise," will headline the Midnight Madness sidebar of the Toronto Film Festival (TIFF).
The biopic for The Roku Channel, which also features Evan Rachel Wood, is directed by Eric Appel and will have its global premiere on September 8 at TIFF in the Royal Alexandra Theater. Other offerings at the Midnight Madness include The Blackening, a horror comedy from Tim Story starring Dewayne Perkins and Grace Byers; Sick, a pandemic-era drama from John Hyams and Kevin Williamson, in which best friends quarantine at a family lake house alone, or so they believe;  The People's Joker, a queer coming-of-age film that reimagines the comic book villain franchise, V/H/S/99, a new addition to the anthology franchise, V/H/S, and Leonor Will Never Die, about a retired filmmaker who falls into a coma after a television lands on her head, compelling her to become the action hero of her unfinished screenplay.
The Toronto Film Festival is set to run Sept. 8-18.
Source: THR