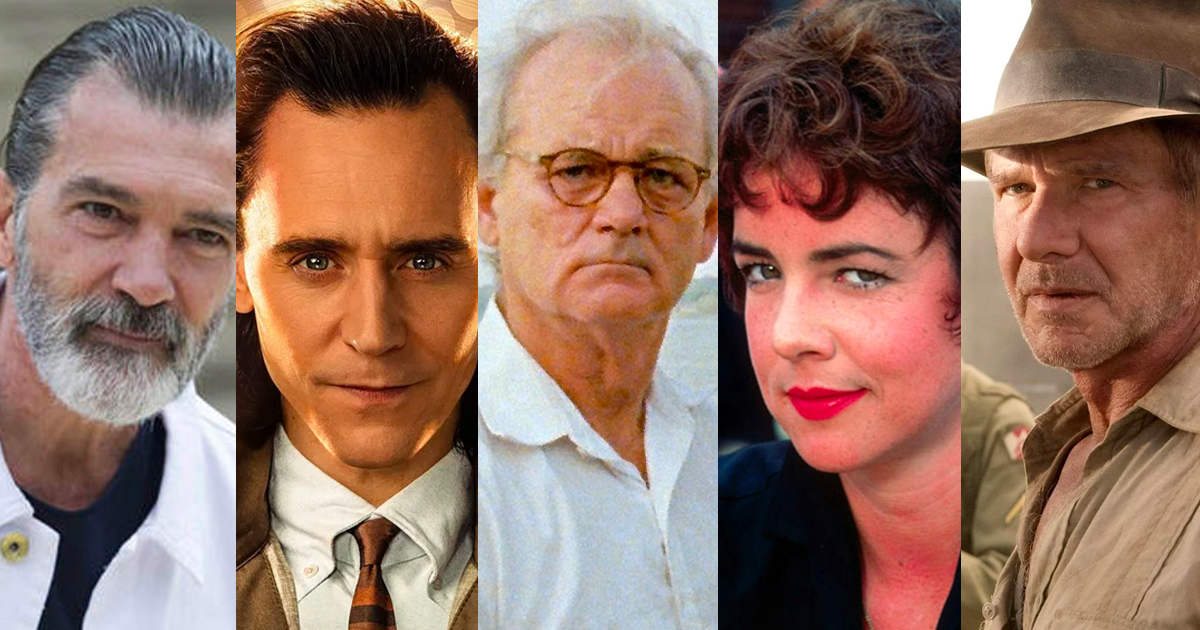 Here's a look back at some of the news stories of the week.
Antonio Banderas Joins Indiana Jones 5
Deadline reported that Antonio Banderas has closed a deal to join the cast of the currently-in-production fifth installment of the Indiana Jones franchise. Banderas will be joining Harrison Ford, who will be reprising his role of  Dr. Henry Jones Jr.,  Phoebe Waller-Bridge, Mads Mikkelsen, and Boyd Holbrook.
Banderas was recently seen in The Hitman's Wife's Bodyguard and will soon be seen in Sony's Uncharted starring Tom Holland and Mark Wahlberg and  starring opposite Penelope Cruz in the Spanish comedy Official Competition.
Kevin Feige Holds Multiverse Meeting at Marvel
Marvel is gearing up for the multiverse, and to make sure everyone is on the same page for what will likely be a bit confusing, Kevin Feige held a meeting at Marvel Studios to clarify how everything will be going down. Talking with the podcast D23 Inside Disney, Fiege had this to say:
"The multiverse is coming up in a big way. There's interconnectivity there that people have already started to see and suss out and I had a meeting this morning with the whole broad Marvel Studios team going through the multiverse and the rules of the multiverse and exactly how to really deliver on the excitement surrounding the multiverse."
The multiverse has been mentioned already in the MCU in Dr. Strange, Avengers:End Game and most recently Disney+'s Loki, and we expect a lot more coming up in Dr. Strange in the Multiverse of Madness, Spider-Man: No Way Home and Ant-Man and the Wasp: Quantamania, as well as Disney+'s upcoming series, What If?. (Source: JoBlo),
Bill Murray Reunited with Wes Anderson, Again
Bill Murray will be joining the cast of Wes Anderson's upcoming still untitled film, which will begin production in Spain in August. Murray will be starring along with Tilda Swinton. The two are also currently starring together in Anderson's The French Dispatch, which recently had its world premiere at the Cannes Film Festival.
This will mark Murray and Anderson's tenth collaboration together, having worked together previously on Rushmore,  The Royal Tenenbaums, The Life Aquatic with Steve Zissou, The Darjeeling Limited, Fantastic Mr. Fox, Moonrise Kingdom, The Grand Budapest Hotel, Isle of Dogs and the aforementioned The French Dispatch. (source: Variety)
Paramount producing Grease Prequel Series
Paramoiunt+ has announced that thy well be producing a ten-episode series called Grease: Rise of the Pink Ladies, which will highlight the exploits of  Pink Ladies  Rizzo, Jan, Marty and Frenchy. The musical comedy will take place four years before the vents of Grease. 
This news comes approximately a year after it was announced that we'd be getting a prequel to Grease called Summer Lovin,' which will focus on the summer prior to the film in which Sandy and Danny first met. (source: Variety)