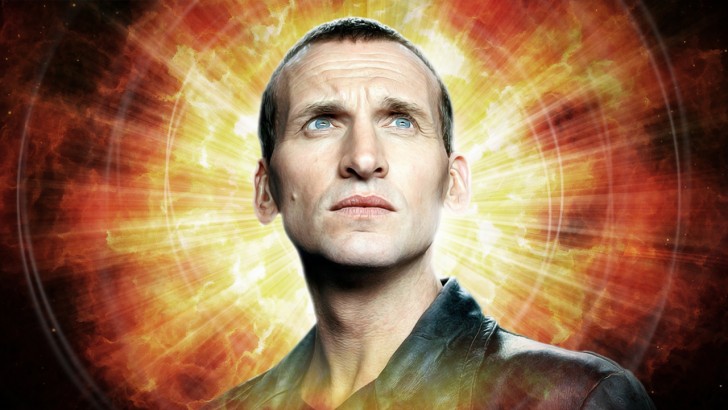 Surprise news out of Gallifrey, the Ninth Doctor is back in the TARDIS.  According to Christopher Eccleston, who walked away from the time and space traveling franchise after creative conflicts during his first and only season will be making his return in a series of audio adventures for Big Finish Productions.
Eccleston was the first actor to play The Doctor in the 2005 revival of the series long-running that spans five decades. He is also the only one to walk away after one season, turning down the offer to return for the 2013 50th Anniversary Special, 'The Day of the Doctor.'  Although a huge disappointment for fans of Nine, this decision ultimately paved the way for the creation of the War Doctor, played by the late and great John Hurt.  So ultimately, some good did come out of it.
Story details and cast additional cast information will arrive in the coming weeks, but fans are already speculating the return of fan-favorite, Rose Tyler (Billie Piper) to be on board.
Christopher Eccleston said:
"After 15 years it will be exciting to revisit the Ninth Doctor's world, bringing back to life a character I love playing."
Big Finish's Chairman, Jason Haigh-Ellery said:
"I first talked to Christopher about returning to the role of the Doctor at a fan convention in February this year. Christopher said he was enjoying meeting the fans and was pleased that his Doctor was remembered so fondly. I am so pleased that Christopher has decided to return to the role with us – and I'm excited to welcome him to the Big Finish family as we discover the new adventures of the Ninth Doctor."

SOURCE: DoctorWho.tv

Fans can pre-order the twelve audio adventures as a collector's CD box set, vinyl, or digital downloads.
As the Doctor himself would say, "Fantastic!"